UT Southwestern earns national recognition again for outcomes, patient satisfaction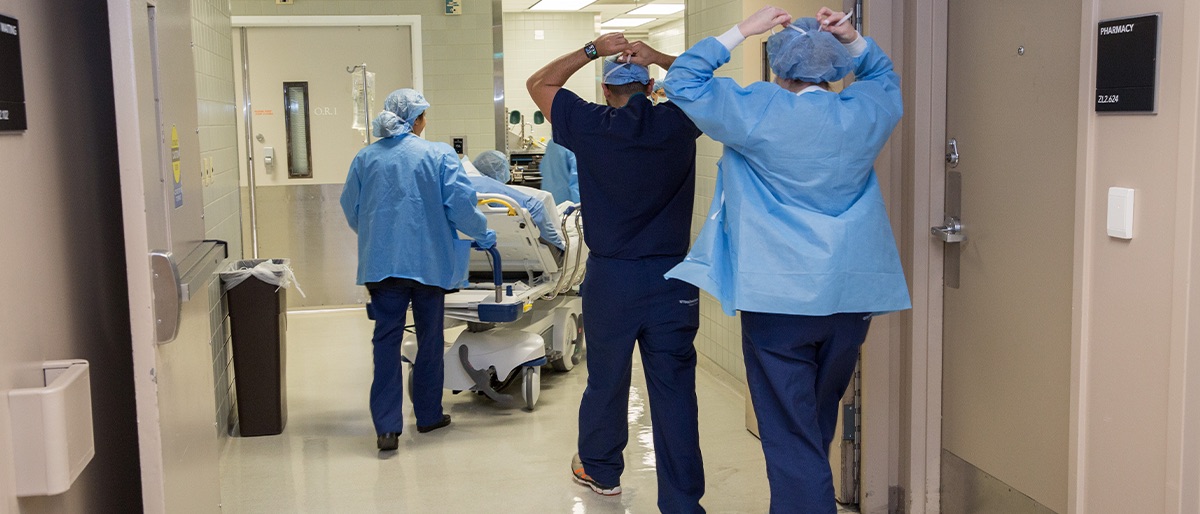 The honor roll continues for William P. Clements Jr. University Hospital and UTSW clinics.
On Sept. 8, Press Ganey, a national consulting firm specializing in health care performance, announced its annual performance achievement awards.
Congratulations to the faculty and staff at Clements University Hospital (CUH) for winning three 2020 Press Ganey awards in the Patient Experience category (two Guardian of Excellence awards and the Pinnacle of Excellence award); and to the team at UT Southwestern's Multi-Specialty Clinic, which earned its own Pinnacle of Excellence award for the second year in a row. Here is a bit more about the awards.
Guardian of Excellence – Patient Experience
CUH achieved the distinction by reaching the 95th percentile for each reporting period for the award year in its scores in both Hospital Consumer Assessment of Healthcare Providers and Systems (HCAHPS) and Neonatal Intensive Care Unit (NICU).
The award recognizes the highest achievement of a set of designated patient survey measures, including likelihood to recommend, overall rating, and teamwork.
"At UT Southwestern, we pride ourselves on patient-centered care, so it's an honor to be recognized by Press Ganey," said Dr. John Warner, Executive Vice President for Health System Affairs. "Earning this award in the year of the COVID-19 pandemic is especially humbling, because it reflects the confidence our patients have in us to protect their health and safety across all our sites of service," he added.
Pinnacle of Excellence – Patient Experience
Both CUH and UTSW's Multi-Specialty Clinic won the Pinnacle of Excellence award for Patient Experience, for their scores on the Clinician and Group Consumer Assessment of Healthcare Providers and Systems (CG CAHPS) survey. CG CAHPS is a standardized tool to measure patients' perception of care provided by physicians in an office setting.
The Pinnacle of Excellence is given to top-performing organizations in each category on the basis of extraordinary achievement. CUH and the Multi-Specialty Clinic were recognized for maintaining consistently high levels of excellence over three years in patient experience. The honor is awarded to only four client partners in each category. These organizations represent the leading edge of patient-centered care.
"The Multi-Specialty Clinic is very gratified to receive this award for the second year in a row," said Chief Nurse Executive Susan Hernandez, MBA, B.S.N., RN. "I'm very proud of our team for living out UT Southwestern's core values of Excellence, Innovation, Teamwork, and Compassion. It shows in all we do, and it makes a difference in the lives of our patients."