Our commitment to your total wellness is another way we live out our mission of promoting health and a healthy society that enables achievement of full human potential.
Understand your health with an at-home Virtual Checkup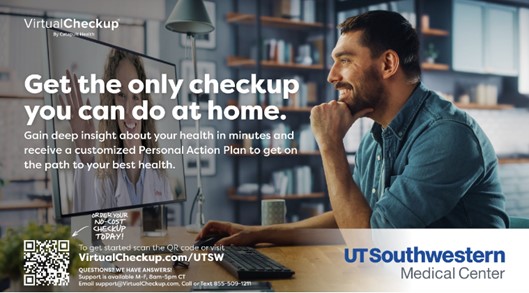 What is this? Virtual Checkup is a 100% virtual at-home health checkup. Your Home Kit has everything you need to complete your checkup. You'll simply collect your sample and return it to the lab in a pre-paid envelope. After it's received, you'll schedule a call with a Nurse Practitioner to go over your results and develop a Personal Action Plan to help you achieve your health goals. The results of your health checkup are completely confidential and will not be shared with your employer.
Who is eligible? Virtual Checkup is available at NO COST to all covered employees, spouses, and dependents (18+). One home kit covered per plan year.
Why participate? Our simple health checkup will provide you with insightful information about your health. You'll learn about your risk factors relative to diabetes, heart disease, stroke, and depression. A board-certified Nurse Practitioner will review your results with you (via private online video conference) and provide you with a Personal Action Plan so that you can improve and optimize your health!
Fall into Fitness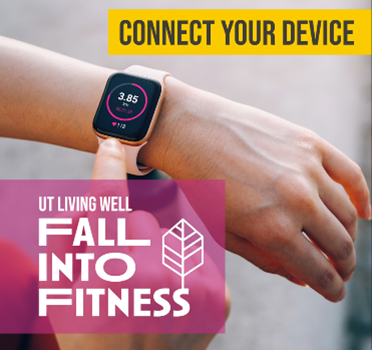 Lace up your sneakers and join us for the 2023 UT Living Well Fall into Fitness Team Challenge.
This six-week challenge will begin on October 2nd and will end on November 12th. You can have a total of three to five members on your team to help you log in one million combined steps per team, over the six weeks.
The last day to track activity is November 15th. Track your preferred activity by manually logging steps, syncing your fitness device, or using the steps conversion calculator tool. This challenge is a competition amongst all the UT System components. The institution winner will receive the traveling trophy for that specific category. Let's win the trophy for UTSW!
How to participate:
Create or join a team of 3-5 people
Track your daily progress within the challenge
You can only backtrack up to two weeks of progress
Teams can be formed by members from across all UT institutions, if desired.
Earn 200 points after your team logs a combined 1 million total steps over the six-week challenge.
Watch this video and learn how to sign up for the Fall Into Fitness Challenge on the UT Living Well Platform. Log in here to start the challenge on October 2. Register online and download the UT Living Well app powered by Limeade ONE. Use the code, "University of Texas" / "UTX".
Southwestern Running Club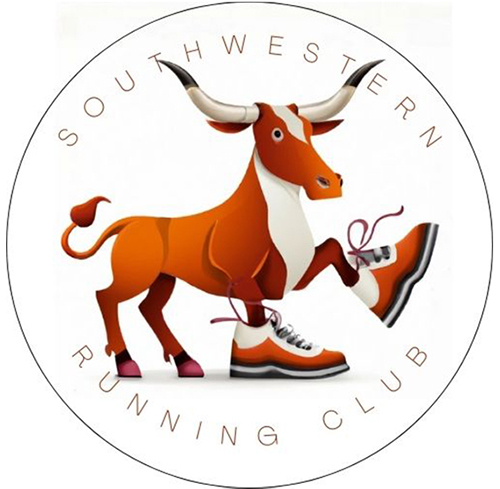 Want to get some extra fitness steps? Get Active with the Southwestern Running Club.
Connect with other runners getting in shape, jogging for fun, or training for races with the Southwestern Running Club. UTSW employee, faculty, residents, and students are welcome to participate in the club's weekly social runs.
Check out their Facebook page.
For questions, benjamin.popokh@utsouthwestern.edu Benjamin Popokh.
Disclosure: Volunteering opportunities, community events, and races are not official UT Southwestern events. The Southwestern Running Club and UT Southwestern are not liable for any damages resulting from these events.
Walk with a Doc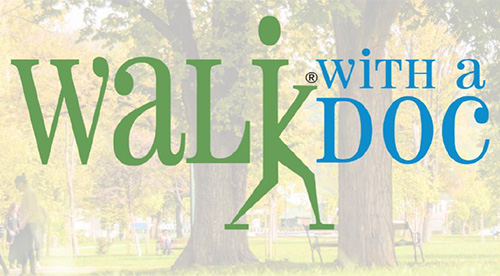 Join UT Southwestern for Walk with a Doc!
This doctor-led group is a fun and safe place to go for a walk, learn about health, and meet new friends. The event is FREE, and all are welcome! Walks will be held the second Saturday of every month.
UT Living Well supports physical, emotional, work, and life well-being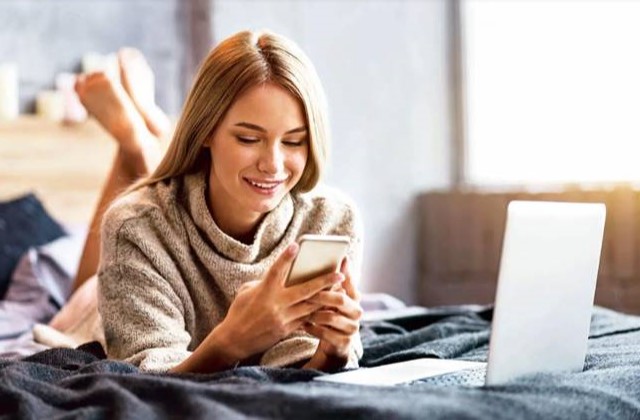 Introducing the UT Living Well Wellness platform, powered by Limeade. This platform is available to eligible UT SELECT and UT Care members to help you take control of your well-being.
Discover personalized activities to support your physical, emotional, financial, and work well-being goals. Stay in the know on all the upcoming system-wide challenges, join, and track activities, and connect with colleagues. There are endless ways to interact with the program, earn points, and get the support you need in your well-being journey.
Highlights
Take your Well-Being Assessment that will personalize content based on strengths and opportunities. Earn cool incentives just for completing.
Large library offers whole-self well-being activities.
Interactive, social media style news feed helps you stay up to date with Living Well and Institution-specific updates, connect with colleagues, and access resources.
Mobile app delivers well-being on the go.
Register online and download the UT Living Well app powered by Limeade ONE. Use the code, "University of Texas" / "UTX".
Save on health and wellness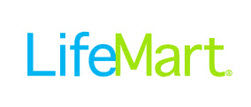 Meeting your wellness goals doesn't mean breaking the bank. With LifeMart Discounts, you have access to offers and discounts to help you be your best. Access LifeMart Discounts today to save on fitness gear, healthy eating, sleep health, gyms and virtual fitness, and much more.
Don't wait! Take the first step today and start saving while achieving your wellness goals with LifeMart Discounts. Plus, you can access LifeMart discounts anywhere, anytime, with the LifeMart mobile app. (Pre-registration is required.) Simply download the app and you can browse major savings on the go. The app is available for download from GooglePlay or the Apple App Store.
Sign up today. First-time users should visit discountmember.lifecare.com and use registration code: UTSMC.
Need help with LifeMart discounts?
For fastest service, please directly helpdesk@lifecare.com the LifeMart Help Desk.
Improve your mental health with self-paced, online programs

Get a mental health tune-up online and learn new skills to help you break old patterns that may impede your mental health. At no added cost for UT SELECT members, the self-paced, online cognitive behavioral therapy programs from Learn to Live can help you improve your mental health so you can feel better and enjoy life more. An online assessment helps pinpoint the right programs for you, such as stress, anxiety, and worry, social anxiety, depression, substance use, and insomnia.
Events
View All Employee Wellness Events
Additional Resources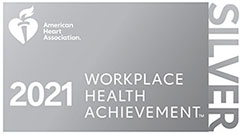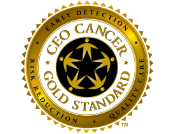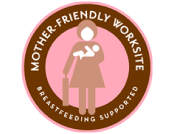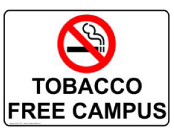 Questions about employee wellness programs?