Providing access to quality child care at UT Southwestern aligns with our mission of promoting health and a healthy society.
Total wellness involves support for you in caring for the important people in your life who depend on you. Whether you are seeking high-quality, on-site child care options or simply last-minute help during disruptions, we have you covered.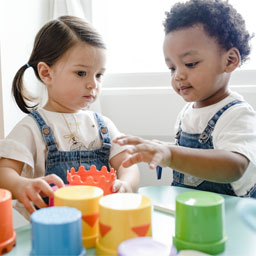 Child Care Centers
The Callier Child Development Program, operated on campus in collaboration with the University of Texas at Dallas and UT Southwestern Medical Center, accepts children between 6 weeks old and kindergarten age.
First Step Learning Centre is independently operated by a third party and located in the Paul M. Bass Administrative and Clinical Center on the North Campus.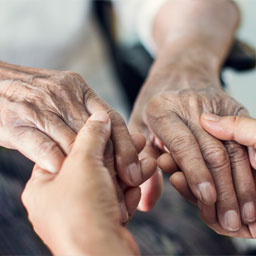 Back-up Care / Virtual Tutoring
Bright Horizons Back-up Care for Adults, Children and Seniors offers solutions for disruptions in family care, including providing a child care center or in-home caregiver.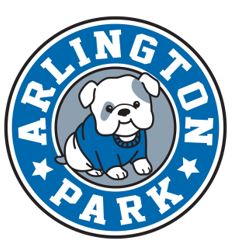 Pre-K
UT Southwestern employees are invited to participate in many scholarships and grants that can qualify families for free tuition at Arlington Park Early Childhood Center, a Dallas ISD pre-school. Children who are 3 or 4 years old on or before Sept. 1 and meet at least one requirement qualify for free pre-K.
Arlington Park Early Childhood Center, located at 5606 Wayside Drive near the UT Southwestern campus, offers:
A small school environment for children ages 3 and 4. The school has six classrooms.
A building constructed exclusively for pre-K instruction and equipped with state-of-the-art technology.
Full day class from 7:45 a.m. to 3:15 p.m.; extended hours are from 7 a.m. to 6 p.m.
Enrollment for families from around DFW. You do not have to live in the area to attend.
For more information, contact Belinda Rosas-Delgado at 972-749-5500 or by email. brosas-delgado@dallasisd.org
Back-to-School Resources
Going back to school during the Delta surge
Rising COVID-19 cases are creating a new wave of confusion for families returning to in-person learning. In the latest episode of What To Know, Dr. Jeffrey McKinney, an infectious disease expert from UTSW's Pediatric Group, and Dr. Joan Buchanan Hill, head of The Lamplighter School in Dallas, discuss how the Delta variant, vaccines, masks, and last years' experience will affect classrooms in North Texas.
Related Link
UT FLEX Spending Accounts
As you incur dependent day-care expenses, you will be reimbursed with tax-free dollars from your UT FLEX account(s).
---
Questions about employee wellness programs?
Cristina Perry
214-645-0993