UT Southwestern Research & Health Careers Conference
Each year the Office of Student Diversity and Inclusion sponsors a Research & Health Careers Conference for students interested in a career in medicine and science.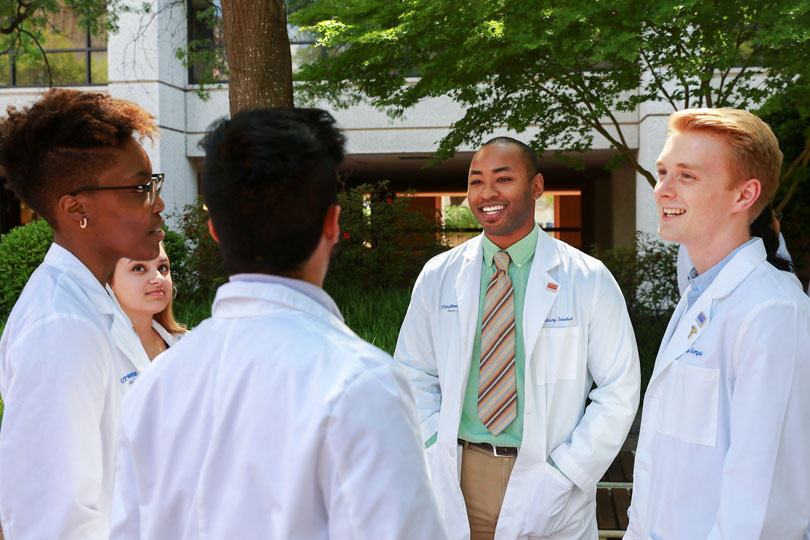 Attendees are provided information regarding admissions, financial aid, student life, and entry requirements for UT Southwestern's Medical School, Graduate School of Biomedical Sciences, and School of Health Professions. Information will be presented by faculty, staff, and current students.
Attendees attend presentations on key information and workshops based on their interest in pursuing a medical degree (being a physician), a degree in the health professions (physician assistant, nutritionist, physical therapist, radiation therapy, etc.), or a biomedical research-focused graduate degree (a research career, Ph.D.).
Major elements of the Conference include:
Information on admissions, financial aid, and careers in health care
Opportunity to network with students from UT Southwestern's Medical School, Graduate School of Biomedical Sciences, and School of Health Professions
Presentations from UT Southwestern Deans, faculty, and students
Student panels
Workshops
For more information, email the Office of Student Diversity and Inclusion. premed@utsouthwestern.edu