Liver and Kidney Transplantation Fellowship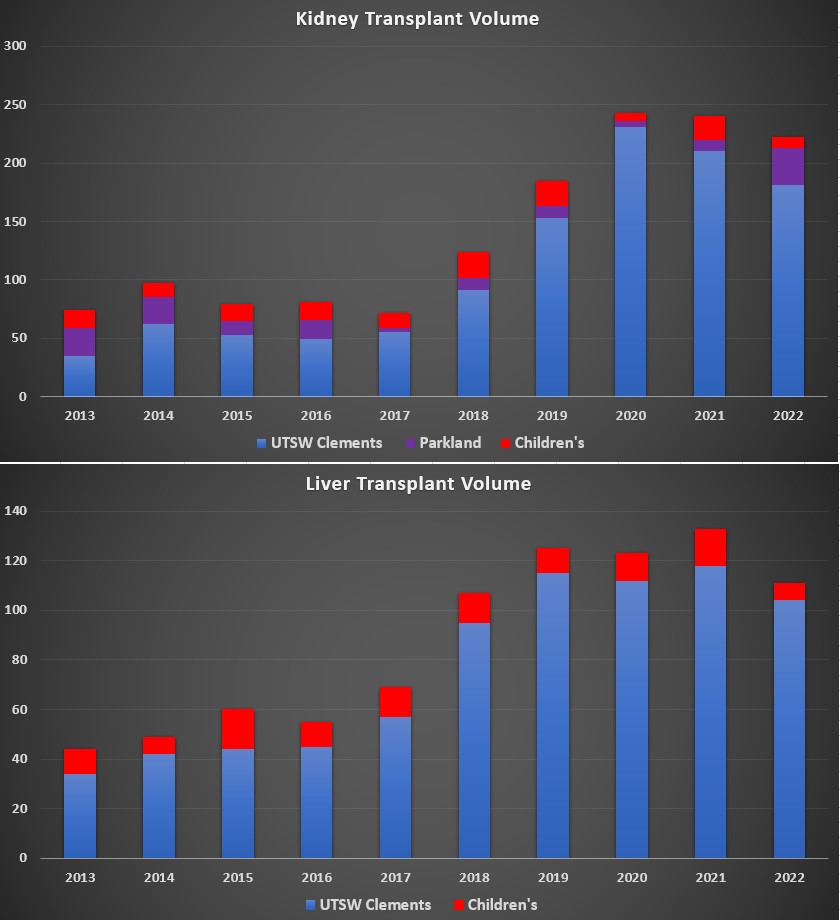 The University of Texas Southwestern Medical Center Division of Surgical Transplantation offers an American Society of Transplant Surgeons accredited surgical fellowship in Liver and Kidney Transplantation. UT Southwestern has been a pioneer in organ transplantation since 1964 when the first kidney transplant in Texas was performed.
Our fellowship is part of a multi-organ transplant program encompassing heart, lung, kidney and liver transplant programs which are based at William P. Clements Jr. University Hospital, Children's Medical Center Dallas, and Parkland Memorial Hospital, all based in the Southwestern Medical District Campus. This multi-institution based experience will provide fellows with a robust operative experience and training in all aspects of transplant care.
Our two-year program is designed to provide comprehensive training in both adult and pediatric liver and kidney transplantation as well as laparoscopic living donor nephrectomy, hepatobiliary, and vascular access surgery. Fellows will also be engaged in innovative clinical programs including multi-organ transplants, living donor liver and kidney transplants, machine perfusion of liver allografts, recipient desensitization, and ABO incompatible transplants.
Fellows would be expected to complete over 100 kidney and liver transplants, 40 laparoscopic donor nephrectomies, multi-organ deceased donor procurements, complex hepatobiliary cases, and dialysis access procedures. The fellowship is also dedicated to fostering the development of surgeons as scientists. UT Southwestern, an internationally renowned research university, has the infrastructure and resources to support investigation into any facet of transplantation that is of interest to trainees. Fellows will have protected time to pursue basic science or clinical research during their fellowship period, under the mentorship of faculty and staff. View a list of current research projects.
The UT Southwestern fellowship is unique in its ability to be tailored to the fellow's future goals and graduates of the program will be extremely well trained to pursue careers in academic or clinical multi-organ transplant programs.
Applications are accepted throughout the year leading up to the match process and will follow the timetable followed by the SF Match. We are accredited for 3 ASTS approved positions, alternating 2 Fellows and 1 Fellow every other year.
Application form completed through the SF match portal.
For more information about the program, or to schedule a visit, please contact: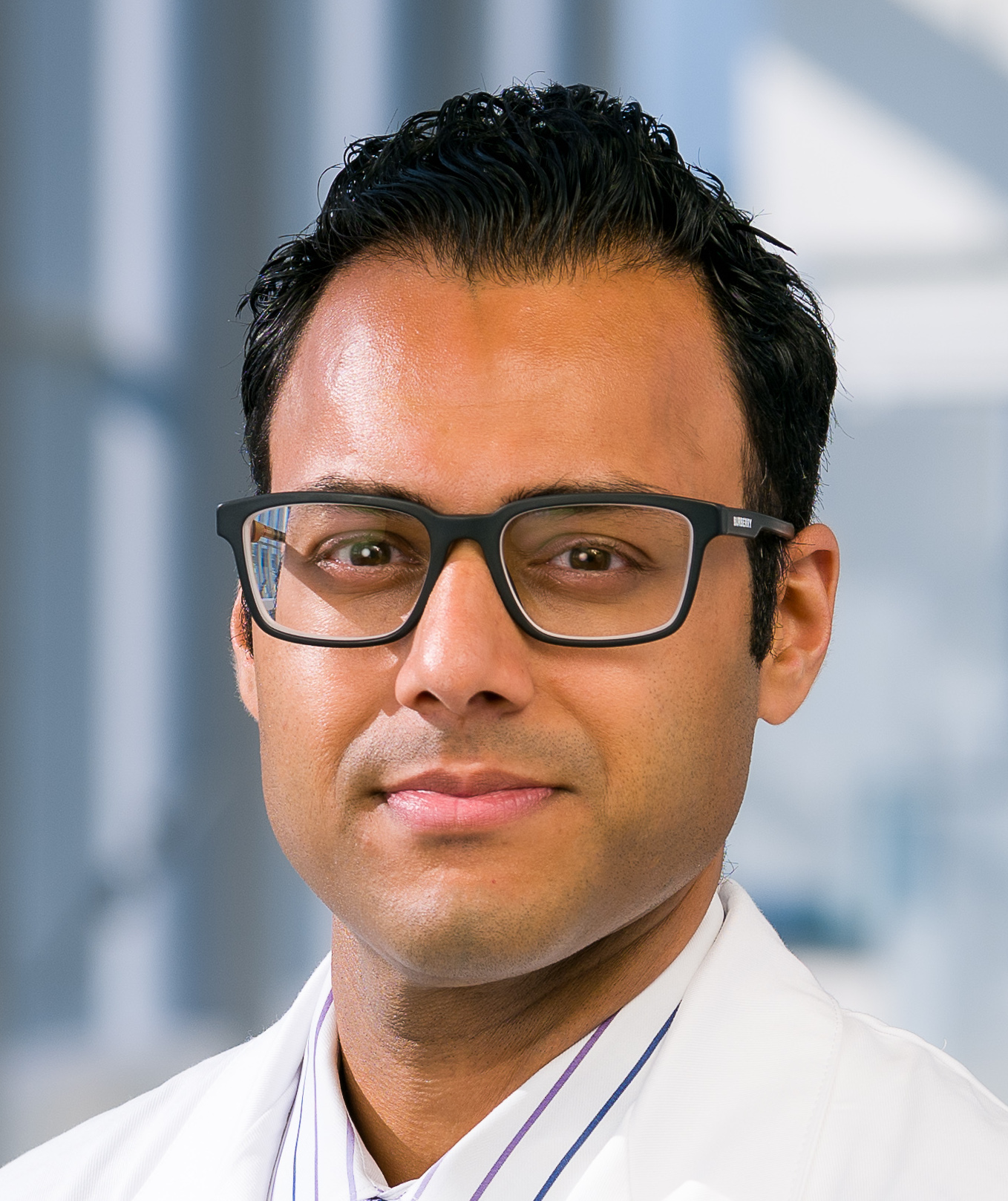 Assistant Professor of Surgery
Director, Transplant Surgery Fellowship Program
jigesh.shah@utsouthwestern.edu