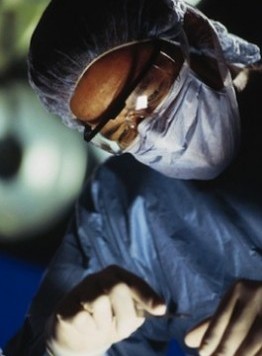 The Department of Surgery at UT Southwestern Medical Center consists of seven divisions and administers a multidisciplinary program, the UT Southwestern Center for Minimally Invasive Surgery. The Department has a long tradition of excellence in providing clinical care and educating residents and students. However, we are not complacent and will continue to grow and change. We are proud of the progress we have made and remain committed to excellence.
Mission
The mission of UT Southwestern Medical School is to provide a scholarly environment based on research, education, and patient care. The role of the Department of Surgery is to be a mature and responsible component of the Medical School and a partner with its primary teaching hospitals in accomplishing this overall mission.
In this role, the specific mission is to address a constellation of medical problems that frequently require operative management for emergency and non-emergency treatment and to:
Disseminate information
Deliver medical care to patients
Develop new knowledge regarding "surgical diseases"
The Department (and the Medical School) were created for the express purpose of educating "students" at many levels in all of the three areas listed above. Success requires intertwining education, research, and delivery of care with a careful balance among the three.
Department Goals
The goals of UT Southwestern's Department of Surgery are:
To provide high-quality patient care and to be recognized as the regional and community leader in developing and applying new and effective therapy for surgical problems
To have nationally recognized programs of scholarship and investigation in all of our divisions
To promote the academic and personal development of the faculty
To provide high-quality, nationally recognized training for residents, physicians, medical students, and allied health personnel in surgery
To have an organization/administrative structure which facilitates developments in patient care, research, and education
To be fiscally responsible in the overall framework of the Medical School
In the News