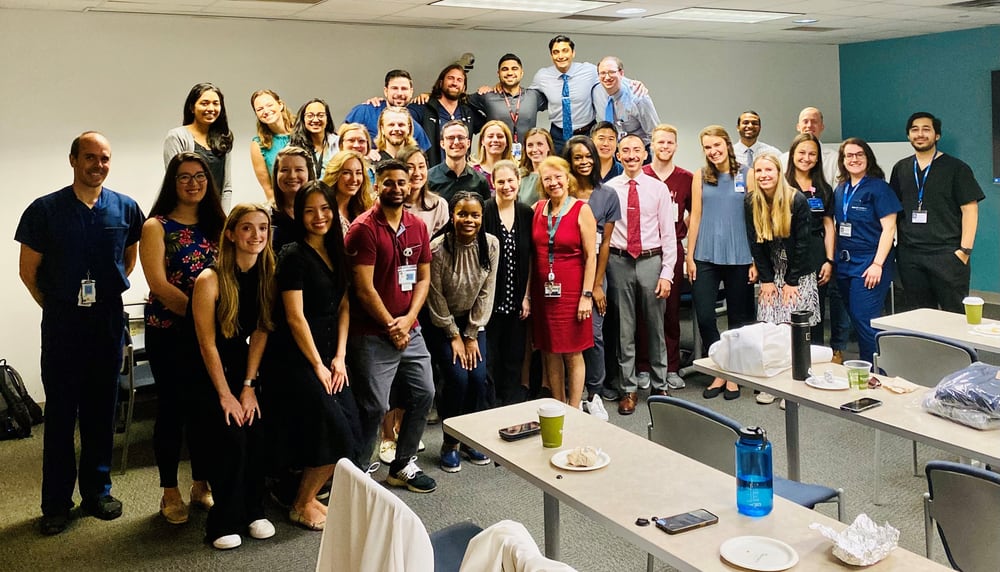 The UT Southwestern Physical Medicine and Rehabilitation Residency Program delivers a broad educational experience for both allopathic and osteopathic resident physicians. Our residents collaborate with other disciplines and medical specialties to best treat physical and cognitive impairments. Residents will also participate in educating patients, caregivers, the local community, and medical students on various PM&R topics.
An updated curriculum offers both traditional lectures in addition to hands-on workshops, panel discussions, and introductory and advanced lecture series. Additionally, our departmental focus on research increases resident exposure and participation in the research process.
Our ACGME-accredited Residency Program consists of 33 residents total. We have six categorical positions and provide an intern year for these residents, as well as three advanced positions.
Lecture Series and Educational Resources
Our Program offers a 12-month core curriculum structure based on the topics covered in Parts I and II of the American Board of PM&R Examination:
Protected lecture time on Friday mornings
Annual introductory and advanced lecture series in July
Curriculum includes hands-on workshops and panel discussions
The PM&R Department offers monthly Grand Rounds and monthly Journal Club. All residents have access to numerous electronic books via the Health Sciences Digital Library and Learning Center, including core PM&R textbooks, such as Braddom's Physical Medicine & Rehabilitation. An additional educational stipend will be provided all PGY years.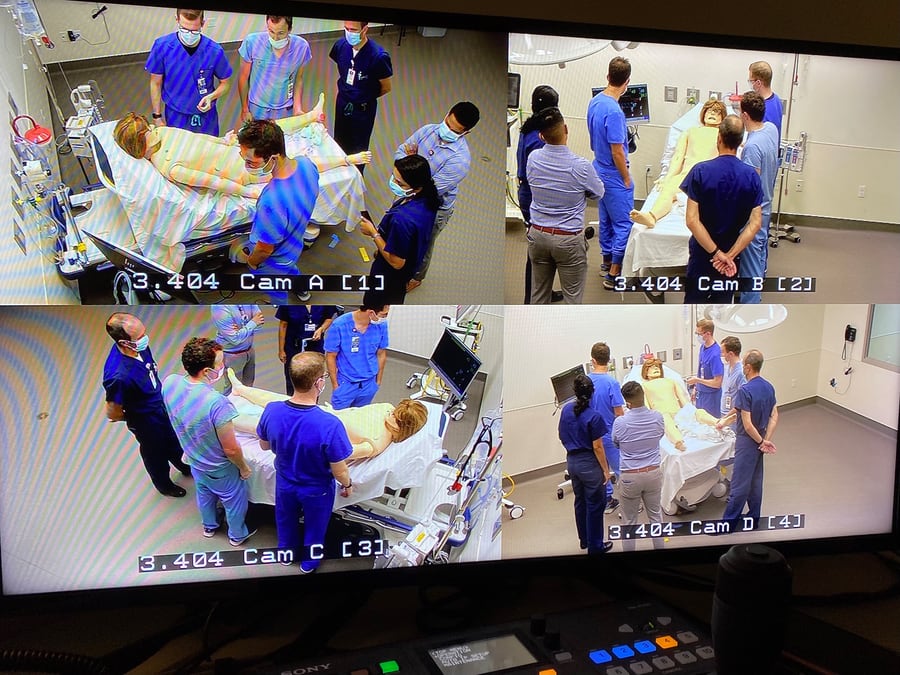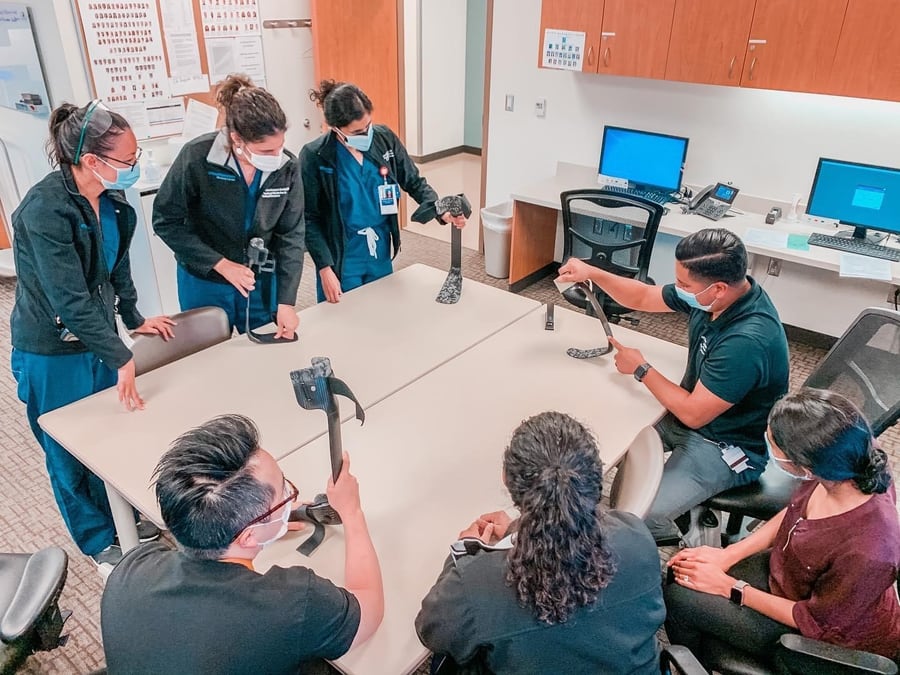 Rotation Schedule
PGY1 Categorical Intern Rotations occur at Parkland Health and Hospital Systems (PH) and the VA North Texas Health Care System (VANTHCS).
PGY1 Rotations
Internal Medicine Wards
Neurology
Neurocritical Care
Emergency Medicine
MSK Radiology
Burn Surgery and Trauma Surgery
Palliative Care
PM&R Outpatient Clinics
PGY2-PGY4 rotations are on a six-week block schedule at sites that include Parkland Health (PH), Zale Lipshy Pavilion—William P. Clements Jr. University Hospital, Clements University Hospital, VA North Texas Health Care System (VANTHCS), Children's Medical Center, and Texas Health Presbyterian Hospital Dallas.
PGY2 Rotations
UTSW PM&R Inpatient Rehabilitation
VANTHCS Spinal Cord Injury (Inpatient)
Children's Medical Center Inpatient Rehabilitation
PH/UTSW Night Float
PGY3 Rotations
UTSW Spine and Injections Outpatient Clinic
PH PM&R Inpatient Rehabilitation, Consults and Outpatient Clinics
PH Intro to EMG
VANTHCS EMG
VANTHCS Spinal Cord Injury (Outpatient)
Children's Medical Center Outpatient Clinics
PH/UTSW Night Float
UTSW Outpatient Clinics
PGY4 Rotations
UTSW PM&R Inpatient Consults and Outpatient Clinics
UTSW Spine and Injections Outpatient Clinics
PH PM&R Inpatient Consults and Outpatient Clinics
PH EMG Senior
PH Selective Rotation
VANTHCS Musculoskeletal Outpatient Clinics
VANTHCS Traumatic Brain Injury Outpatient Clinic
Texas Health Presbyterian Hospital Dallas Inpatient Rehabilitation
Research Elective
Call Schedule/Night Float
There are separate on-call coverage arrangements for each rotation site. During calls at each site, residents are the first call with a faculty attending the second call. All call and night float is done in-house except for at the VANTHCS which utilizes home call. PGY4 residents do not take calls.
Night Float
Our Program has adopted a scheduled night float rotation during the PGY2 and PGY3 years for three weeks each year. Night float covers inpatient rehabilitation units at PH and UTSW's Zale Lipshy Pavilion.
Weekend Call
Infrequent weekend call is one of the benefits of a large residency program. PGY2 and PGY3 residents split weekend calls. Residents have approximately 6-weekend calls in a year. Call responsibilities include rounding on the inpatient rehabilitation patients at Zale Lipshy Pavilion with the on-call attending and cross-covering the PH Inpatient Rehabilitation Unit.
VANTHCS Home Call
The residents on VANTHCS SCI inpatient and outpatient rotations cover home call for the SCI inpatient rehabilitation unit. This is done during the PGY2 and PGY3 year and is structured as a week on and a week off.
Holiday Call
Residents do not work on holidays observed by PH unless they are scheduled for holiday call coverage. Typically, holiday call is split among PGY2s.
Global Health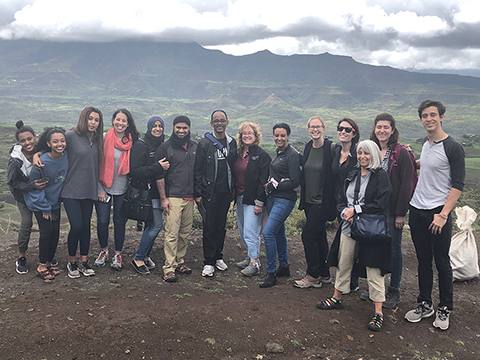 In 2018, the department started to extend our mission and physiatric outreach internationally. Faculty and residents travel to Ethiopia annually with neurologist Dr. Mehari Gebreyohanns for his BORNE Initiative. Together, we teach Ethiopian physicians, resident physicians, medical students, and staff a multi-disciplinary approach to the neurological care of patients, as well as education in topics such as burns and polytrauma.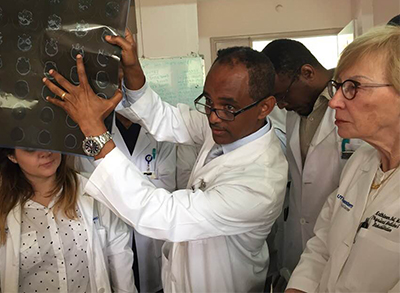 A portion of the resident's trip is covered by the alumni donation fund, GO-PMR. Additionally, the pediatric rehabilitation fellow and Dr. Clarice Sinn travel to the Dominican Republic periodically to help provide physiatric care to the children there.
Wellness
In 2017, the residency program created a committee focused on the wellbeing of the residents, fellows, and faculty. The Wellness Committee adheres to the seven spokes of wellness (emotional, social, environmental, physical, intellectual, spiritual, and career). Events occur both during and after work hours. The committee is chaired by residents and its members include residents, fellows, faculty, and administrative staff. As part of the UT Southwestern GME, there is also a Resident Wellness Clinic that is available to all residents.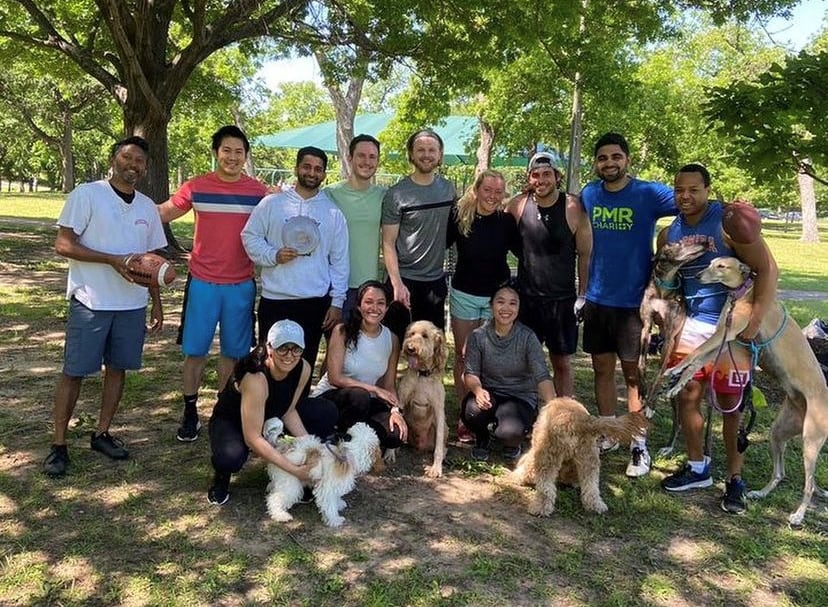 Benefits
A full explanation of salary and benefits can be found at Parkland Health GME Benefits.
UT Southwestern PM&R Residency Application Timeline
Sept 27th, 2023 – Applications are downloaded for review by the Residency Leadership Team
October 13th, 2023 – First round of interview invitations will be extended
October 20th, 2023 – Second round of interview invitations will be extended