Pediatric Rehabilitation Medicine Fellowship
The Department of Physical Medicine and Rehabilitation Medicine offers a two-year Pediatric Rehabilitation Medicine (PRM) Fellowship Program. This fellowship is accredited by the ACGME and after completion allows the graduate to sit for the American Board of Physical Medicine and Rehabilitation (ABPM&R) Pediatric Rehabilitation Medicine subspecialty examination. This fellowship provides the trainee with a well-rounded clinical experience in both the inpatient and outpatient settings.
The goal of our ACGME-accredited program is to prepare the fellow for a career in academic pediatric rehabilitation medicine. We offer a comprehensive educational experience for fellows to fully develop their skills related to patient evaluation, management, data collection and interpretation in pediatric rehabilitation patients. We provide quality clinical training, as well as teaching and research opportunities with outstanding mentoring that will lead to development of the next generation of leaders in the field of PRM.
UTSW is a top-ranked, multifaceted academic institution nationally recognized for its excellence in educating physicians, biomedical scientists, and other health care professionals. Our fellows have the distinct advantage of learning from an elite group of leaders in their respective fields.
Children's Health℠ is one of the largest and most esteemed pediatric hospitals in the United States and is the only hospital in North Texas to be nationally ranked by US News & World Report."
Leadership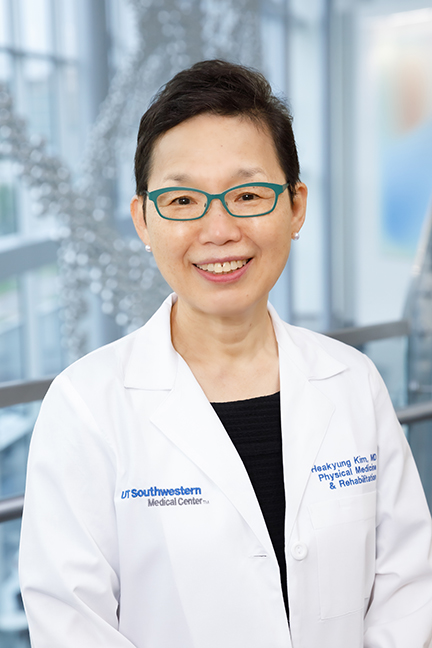 Heakyung Kim, M.D.
Professor and Chair
Heakyung Kim, M.D., is Professor and Chair of the Department of Physical Medicine and Rehabilitation and the Kimberly-Clark Distinguished Chair in Mobility Research at UT Southwestern Medical Center. She specializes in pediatric rehabilitation medicine, brain injury, cerebral palsy, and botulinum toxin injections for spasticity and drooling management.
Dr. Kim earned her medical degree at Ewha Womans University College of Medicine in Seoul, South Korea. She completed both her residency in rehabilitation and fellowship in neuroscience in rehabilitation medicine at Yonsei University Health System in Seoul. She later completed a combined residency in pediatrics and physical medicine and rehabilitation at Rutgers Biomedical and Health Sciences (RBHS) and Rutgers New Jersey Medical School.
Certified by the American Board of Physical Medicine and Rehabilitation in physiatry with subspecialties in pediatric rehabilitation medicine and brain injury medicine, she joined the UT Southwestern faculty in 2022.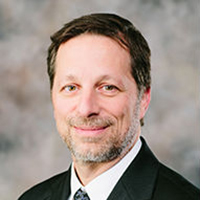 Robert Rinaldi, M.D.
Program Director
Robert Rinaldi, M.D., is division chief of pediatric rehabilitation medicine at Children's Health℠ and Program Director of the Pediatric Rehabilitation Medicine Fellowship program. After receiving his medical degree from the University of Oklahoma College of Medicine, Dr. Rinaldi completed a residency in general pediatrics at Children's Mercy Hospital in Kansas City, and a residency in physical medicine and rehabilitation at the University of Kansas School of Medicine. Dr. Rinaldi's clinical interests include brachial plexus and peripheral nerve injury management, torticollis management, and rehabilitation in neuromuscular disorders. His research interests include rehabilitation management of brachial plexus injuries. Dr. Rinaldi has served on numerous national committees, including the Pediatric Subcommittee of the American Board of Physical Medicine and Rehabilitation, and the Board of Governors for the American Academy of Physical Medicine and Rehabilitation. Before moving to Dallas, Dr. Rinaldi practiced at Children's Mercy Hospital in Kansas City for 18 years, where he was named a Kansas City Super Doc from 2009-2015. He has also been honored as one of the Best Doctors in America every year since 2009.
Clinical Experience/Exposure
The Pediatric Rehabilitation Medicine (PRM) fellowship offers a wide variety of clinical experiences in the inpatient and outpatient settings. Clinical experiences for fellows include the following:
Outpatient
Inpatient
Procedure Clinics

Back Pain Clinic
Brain Injury Clinic
Brachial Plexus Injury Clinic
Concussion Clinic
Demyelinating Disorders Clinic
General Rehabilitation Clinic
Limb Deficiency Clinic
Neuromuscular Disorders Clinic
Pain Management Clinic
Pediatric Cancer Clinic
Pediatric Adaptive Sports/Sports Medicine
Peripheral Nerve Injury Clinic
Rheumatology Clinic
Seating and Mobility Clinic
Sialorrhea Clinic
Movement Disorders Clinic
Spina Bifida Clinic
Torticollis Clinic
Vent Clinic

Feeding Program
Ventilator-Dependent Rehabilitation
Inpatient Acute Rehabilitation
Inpatient Cancer Rehabilitation
Cognitive Day Neuro Rehabilitation Program
CIMT

Botulinum toxin
Intrathecal Baclofen Pump
Phenol injection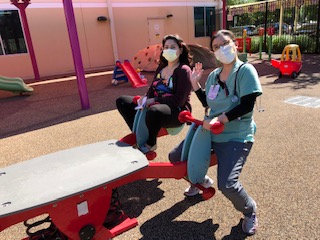 Didactic Curriculum
Our PRM fellowship curriculum is designed to create a solid foundation for pediatric physiatrist clinical learning and knowledge.
Our fellows attend and participate in the following didactic opportunities:
PRM Fellow Core lectures
PM&R Department Grand Rounds
CHST Grand rounds
PM&R Education Conferences
Multidisciplinary Pediatric Conferences
Pediatric Fellowship Common Curriculum

Resilience / Wellness
Research methods
Mentorship
Administration
Research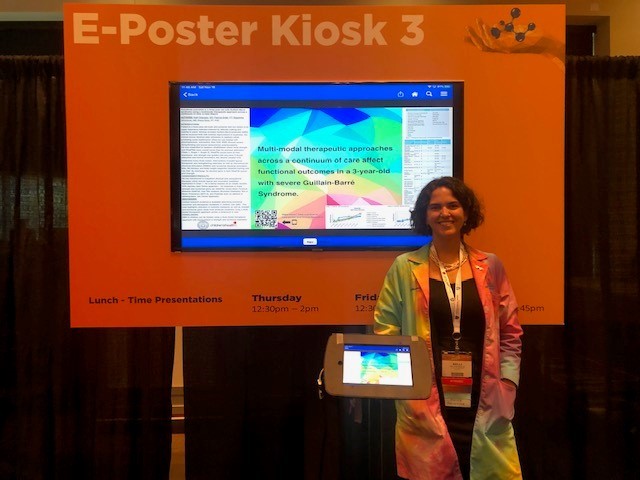 PRM Fellows are provided 4 research months over a 2-year curriculum. Fellows are given this opportunity to establish their research interests and have protected time for research throughout the fellowship. Fellows have the opportunity to develop relationships with researchers from within the division and department.
Teaching Faculty
Mentorship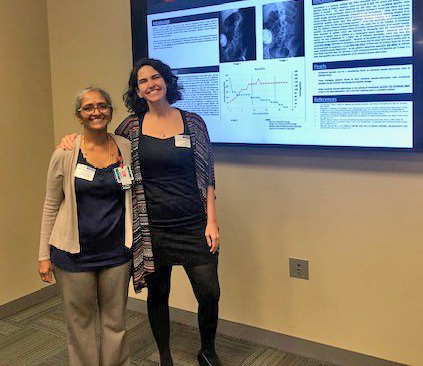 Faculty from UT Southwestern Medical Center Department of Physical Medicine and Rehabilitation and Children's Medical Center provide mentorship. You are assigned a dedicated faculty adviser who can provide comprehensive educational advice and personal support. You meet with your adviser periodically throughout the program to review your progress and career goals, and ensure that your educational needs are being met.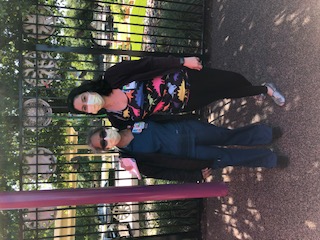 Bob Rinaldi, M.D. - Professor
Chief, Division of Pediatric Rehabilitation Medicine
Member: Pediatric Subcommittee, ABPMR
Member: Board of Governors, AAPMR
Jeff Waugh, M.D.
Assistant Professor, Department of Pediatrics
Member: International Child Neurology Association, American Neuropsychiatric Association, Movement Disorders Society, American Academy of Neurology
Rajashree Srinivasan, M.D.
Associate Professor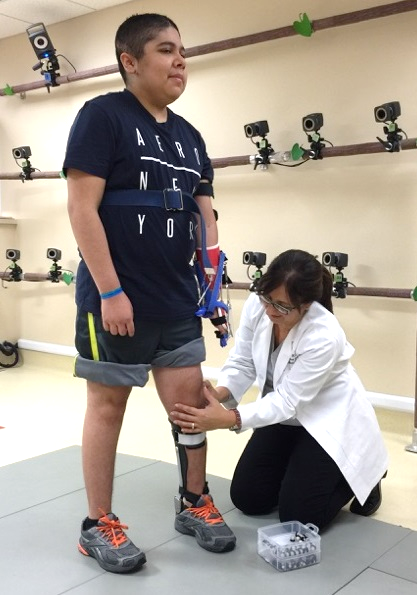 Clinical Rotation Sites
Fellows train in a variety of settings.
Benefits
Benefit Programs include medical, dental, vision, supplemental life, AD&D insurance, long-term care insurance, flexible spending accounts and retirement. Details will be provided during the interview process.
An educational stipend is available for the fellow to use for approved conferences, travel, courses, books, or board exam reimbursement.
How to Apply
The Pediatric Rehabilitation fellowship at UT Southwestern Medical Center participates in the NRMP Fellowship Match. Learn more about the application process.