Journal Watch
Journal Watch is a monthly review of current academic literature across multiple specialties, inspired by the New England Journal of Medicine. It encompasses most internal medicine subspecialties, plus bioinformatics and health policy.
Participating residents (usually PGY-2) select an article of interest, write a critical analysis, and work closely with a faculty volunteer to refine their critique. A panel of PGY-3 residents serve as final editors and work to disseminate Journal Watch to the wider UTSW community.
It's a great opportunity for residents to hone their analytic and writing skills and receive close guidance from faculty.
Medical Education Committee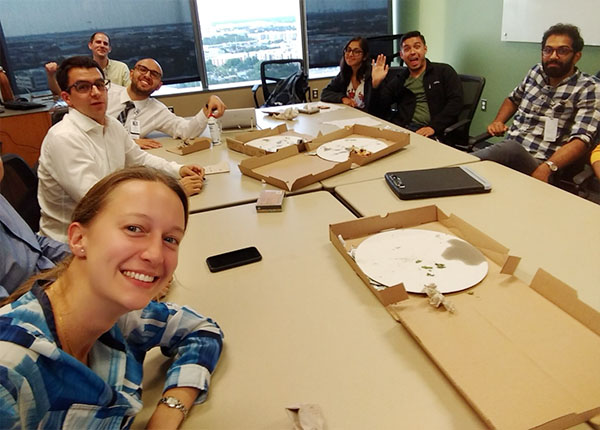 The Medical Education Committee is a group of residents from all years with an interest in medical education and in improving the residency program. For example, we have created information guides to help clarify rotations and to teach interns.
Past meeting topics have included morning in-person signout practices, ambulatory curriculum reform, changes to PRIME in-basket operations, wellness initiatives, and expansion of simulation training. The Medical Education Committee is also a great way for our interns to get involved with medical education, and many of our members later join the Medical Education Track. Any and all are welcome for as many meetings as they can attend.
Medical Jeopardy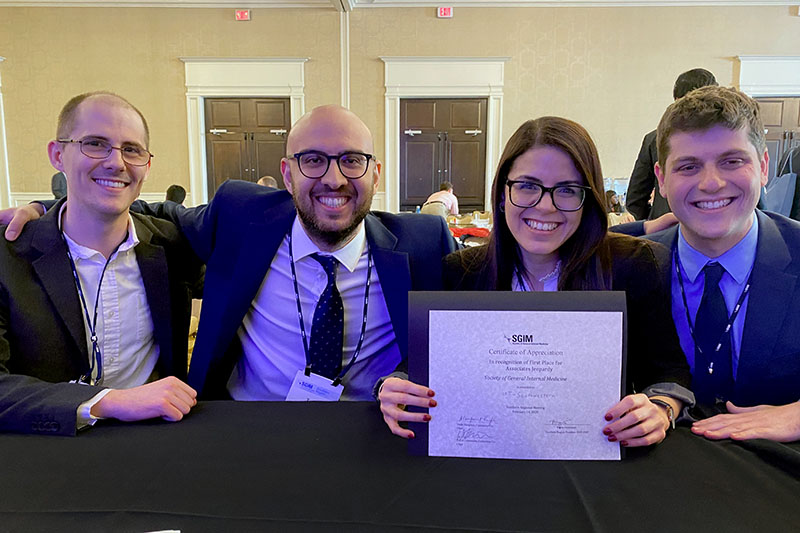 The nerdiest group among the resident-led programs, our Medical Jeopardy team represents the UTSW Internal Medicine Residency at Doctor's Dilemma competitions in societal meetings such as ACP and SGIM. As of 2020, we are the reigning champions of Texas-ACP and Southern SGIM! We meet weekly and go over questions in a Jeopardy! format. It's a fun way to study (aka "hang out with friends over pizza") and put all that Anki-card knowledge back to work. Anyone interested in medical trivia is welcome!
Nutrition Council
Have you ever had that post-lunch malaise that makes you crave a nap? We have! It's not ideal during residency. The Nutrition Council prioritizes the health and wellbeing of our co-residents by providing nutritious, balanced meals during Noon Conference while maintaining variety and encouraging healthy habits along the way. Don't worry; there's dessert, too!
We work closely with Dr. Jaclyn Albin, Director of UTSW's Culinary Medicine program, our hard-working department staff, and residency leadership. We pride ourselves on being data-driven and believe that eating healthier ultimately helps us to be better physicians and educators for our patients.
Wellness Committee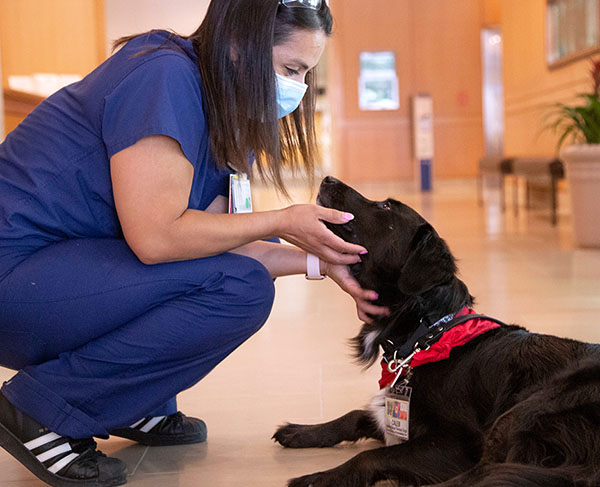 The Internal Medicine Resident Wellness Committee is composed of an amazing group of residents from all years who are dedicated to finding ways to show love to their fellow residents. It is the mission of the Wellness committee to promote the psychological, spiritual, social, and physical wellness of our fellow residents through initiatives that:
Promote well-being and foster programming to minimize burnout​
Increase awareness of resources contributing to well-being​
Create an environment of tolerance​
Empower individuals to take care of their health
Create a sense of community​
Public Health and Policy Interest Group

Public health directly affects our patients' lives and impacts the way we practice medicine, yet most of us don't receive much training in it. The Public Health and Policy Interest Group includes a diverse group of residents, faculty, and trainees. Our motto: Educate, Innovate, and Advocate!
We create and promote timely, useful public health and policy content to keep our community up-to-date on important issues. We also collaborate with faculty, including the Parkland Center for Innovation, to solve pressing healthcare delivery challenges. Finally, we advocate on behalf of our patients, to promote equity and justice for all. Check out some of our latest work!