Internal Medicine Physician Scientist Training Program (PSTP)
About the Program
The Internal Medicine-sponsored Physician Scientist Training Program (PSTP) is a modified training track that allows physician-scientists to take a short-track option for post-residency scientific training at UT Southwestern Medical Center. PSTP participants have the option of starting a fellowship after two years of internal medicine training.
Benefits include:
Highly individualized mentorship
Training with internationally renowned faculty
Up to four years of augmented salary support during fellowship training
All Internal Medicine fellowship programs participate in this program and support it enthusiastically.
Program Goals
The goal of the PSTP program is to provide a formal mechanism to facilitate and support the development of physician-scientists who wish to pursue a career in academic medicine.
Clinical and Research Training
The Department of Internal Medicine follows the policies and procedures of the American Board of Internal Medicine's Research Pathway. This guarantees that individuals who successfully complete the training program will be eligible for board certification in Internal Medicine and in a subspecialty.

For the PGY-1 and PGY-2 years, individuals participate fully in the categorical Internal Medicine Residency Program but rotation scheduling may be individualized to assure appropriate training before entering the fellowship program.

The duration of the program is six- to seven years, depending on the individual's choice of subspecialty fellowship training. Individuals are eligible for Internal Medicine Board Certification in August of the PGY-4 year, and for Subspecialty Board Certification in November of the PGY-6 or PGY-7 year.
Application Process

The Internal Medicine Residency Program at UT Southwestern Medical Center strongly supports the match and offers positions to physician-scientist applicants only through the match. Please note there is not a separate ERAS program number for the physician-scientist track. All applications must come through the Electronic Residency Application Service (ERAS).

Note: If not able to upload PSTP Statement of Interest to ERAS application, please send an Email.
Send an

Email to include:

Subject: Last Name, Frist Name – ERAS AAMCID# - Subspecialty Interest
Your field of subspecialty interest is required so the appropriate faculty can be scheduled during residency interests.
If you are undecided and/or have more than one interest, please rank with the most interested as #1.

PSTP Statement of Interest Letter required criteria


Page Headers: ERAS AAMCID# and Last Name/First Name, Subspecialty Interest(s)
What is the subspecialty(s) that you have in mind for your fellowship? If you are undecided and/or have more than one interest, please rank with the most interested as #1.
Describe your research you have conducted to date and its significance.
Describe your career plans and goals including any research or clinical interests you may have developed.
3 potential faculty members that you would like an opportunity to meet during your interview (in addition to our Program Director, Dr. Jay Horton and our VP of Research, Dr. Joel Elmquist). Dr. Horton will make every effort to schedule an interview for you with a faculty in that division, as well as meet with him during your visit.

Apply to the Categorical program in ERAS

Apply to the IM PSTP Program in ERAS using our new NMRP Code: 2835140C3
If you're also interested in categorical medicine, please note in PSTP email statement of interest letter and also apply using NMRP Code: 2835140C0

Prior to scheduling the residency interview, those applicants who wish to apply for the PSTP program at UT Southwestern Medical Center should do so by submitting their ERAS application, followed by an Email

including (2) & (3). If interested in both tracks, you would like to meet clinical and research faculty make sure to note this in your statement of interest. Otherwise, on your PSTP statement of interest, simply include 2-3

research faculty

.

If offered a PSTP appointment, acceptance into the Residency Program assures the applicant a position in the fellowship of his/her choice at UT Southwestern for the PGY-3 year.
All PSTP applicants will be considered for both tracks.

Eligibility

Applicants who are eligible include trainees with both M.D. and Ph.D. degrees. M.D.s with a master's degree and/or other substantial research experience will also be considered. A letter from the applicant's Ph.D. mentor or research mentor is required.

Applicants in need of VISA sponsorship to participate in our residency program should note that we only offer J-1 visas (exceptions may include EAD and EAD spouse-visas) (no H1-B or F-1, etc.). If a J-1 visa will not work for an applicant, we understand why the applicant will need to decline our invitation to interview. We will consider H1-B visas on a case-by-case basis (must be approved by the Dean and Directors of Education & PSTP Office, GME Office, Dean and International Affairs Office) but only for PSTP participants and a Step 3 passing score must be submitted prior to H1-B application. As this is a lengthy approval process, if an applicant is in need sponsorship, it is mandatory that the applicant send an Email to reinstate this interest to us as well as in the applicant's PSTP Statement of Interest.

Financial Support

Salaries during the clinical years of Internal Medicine training will be commensurate with the current salary scale offered for the traditional categorical residents. Additionally, during clinical training (years 1 and 2 of residency) trainees will receive an additional $3,000/year for purchasing books, a computer, or to attend a scientific meeting. During the fellowship training, the usual fellowship salaries will be supplemented by $10,000/year stipend for the duration of the fellowship training (a maximum of four years).
Faculty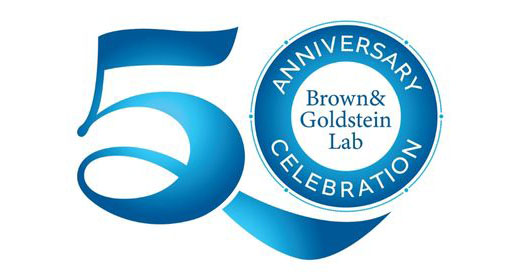 The faculty at UT Southwestern is among the most distinguished in the world. UT Southwestern Medical Center is home to six Nobel Laureates, three of whom are M.D./Ph.D.s, 26 members of the National Academy of Sciences, 20 members of the National Academy of Medicine, 14 Howard Hughes Medical Institute Investigators, three members of the Royal Society of Great Britain, and numerous members of prominent national science policy panels. Currently, there are more than 700 students earning their Ph.D. degrees, including 95 M.D./Ph.D. students.
Mentoring
Each resident entering the PSTP will be assigned a physician-scientist mentor at the beginning of the residency. The trainee and mentor will meet regularly during the first year to assist with choices about subsequent research training and appropriate mentors for the research training. Trainees are encouraged to choose a subspecialty during the spring of their first year. Once a subspecialty training program is chosen, a new mentor from that subspecialty will be provided if it differs from that of their initial mentor.
This mentor will then guide the trainee through the next year of general medicine and the clinical year(s) of subspecialty training. If necessary, additional mentors will be added during the research years so that both clinical and basic research expertise is available. The goal is to provide a supportive environment that will ensure successful physician-scientist training.