Anesthesiology and Pain Management
Aditee Ambardekar, M.D., M.S.Ed.
Associate Professor and Distinguished Teaching Professor
Residency Program Director
Department of Anesthesiology and Pain Management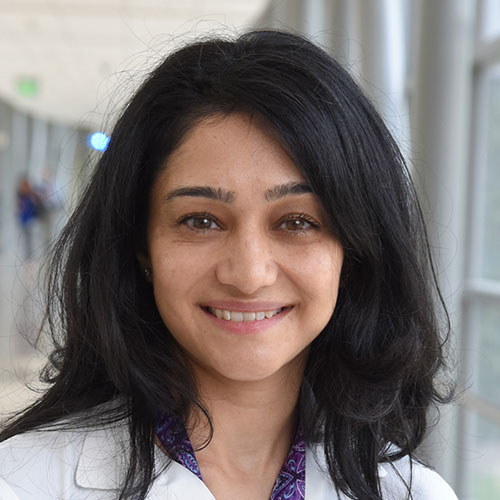 Secondary Contact
Amy Woods, M.D.
amy.woods@utsouthwestern.edu
About the Specialty
Anesthesiology is a broad field that generally refers to the perioperative care of patients undergoing surgery. Anesthesiologists can be considered the "internal medicine doctors of the operating room." Our specialty combines the cerebral aspects of internal medicine with the technical skills of a proceduralist in a dynamic and constantly changing physiologic/pharmacologic state.
Anesthesiologists care for the broad spectrum of age, disability, health, and cases, and are often seen as the leaders of crises or urgent and emergent situations across a hospital system.
Answers to Common Questions
Resources