The Title IX Resources and Support Specialist works with all parties (students, faculty, and staff) involved in a matter reported to the Division of Title IX to provide accommodations, support, and resources in a variety of ways. Some examples include, but are not limited to:
Notifying faculty for a student's absences or missed work
Advocating for flexibility in assignments or deadlines
Facilitating workplace accommodations
Making referrals to resources both on and off campus to meet an individual's needs of personal health, safety, and security
Assisting parties in understanding the complaint and grievance process from start to finish
Connecting both Complainants and Respondents with Advisors provided by the University, if desired or needed
The Division of Title IX strives to offer fair, equitable, and individualized support to Complainants, Respondents, and Witnesses affected by Title IX-related matters. The Title IX Resources and Support Specialist is able to refer individuals to critical resources on campus and in the community. Although Title IX Resources and Support case management is non-confidential, the Title IX Resources and Support Specialist can refer individuals to confidential resources.
If you are interested in getting connected with Title IX Resources and Support, please TitleIX@UTSouthwestern.edu or call 214-648-4343.
If you have experienced sexual violence
First, seek immediate medical care. It is important to get a medical exam and preserve all physical evidence, regardless of whether you intend to report a crime, notify the police, or press criminal charges. Victims of sexual assault are encouraged to have a Sexual Assault Forensic Exam (SAFE) performed by a Sexual Assault Nurse Examiner (SANE) as soon as possible but no later than four days after the incident. With the victim's consent, evidence collected during a SAFE can be used in a criminal investigation; however, a victim can undergo a SAFE regardless of whether they contact police. To undergo a SAFE, victims should go directly to the emergency department of the nearest hospital that provides SAFE services:
The cost of the forensic portion of the SAFE is covered by the law enforcement agency investigating the assault or, in cases where a report is not made to police, the Texas Department of Public Safety. This does not include the cost of medical treatment that is not part of the SAFE. Additional information is available from the attorney general of Texas:
Individuals who have experienced a sexual assault but do not plan to undergo a SAFE or report to police are strongly encouraged to seek medical attention and counseling.
Who can I talk to, confidentially, about a Title IX-related concern?
All Title IX concerns are treated as confidential, and Title IX Coordinators will only share information with authorized individuals as necessary. All UT Southwestern employees must report any incidents of sexual harassment, sexual violence, domestic/dating violence, or stalking committed by or against a student, resident, or employee. This reporting requirement does NOT apply to Confidential Employees, which includes counselors in Student Wellness and Counseling, the Resident Wellness and Counseling Center, the Employee Assistance Program, members of the Student Assistance Committee, providers in Student Health, or members of the clergy. Employees who learn about incidents under other confidential circumstances (such as attorneys or treating health care providers) are also exempt from the reporting requirement. Confidential Employees are only required to report the type of incident and may not include any information that would violate an individual's privacy.
What if I am concerned about retaliation?
Title IX and UT Southwestern policies protect from retaliation anyone who in good faith reports a known or suspected Title IX issue. This protection also covers anyone who participates in an investigation or related proceeding, including the complainant, the respondent, and any witnesses or other people who have provided or may provide information. Concerns about retaliation should be immediately reported to a Title IX Coordinator.
Helpful Handouts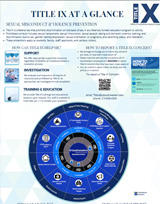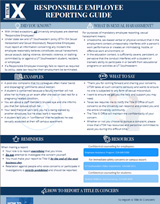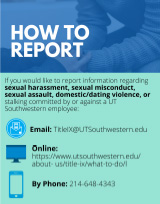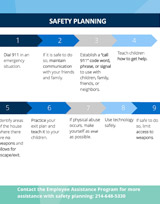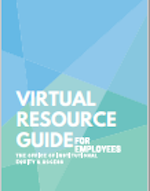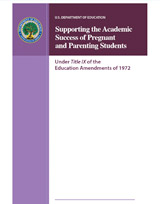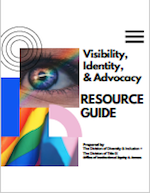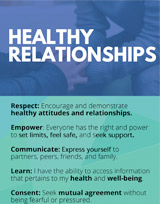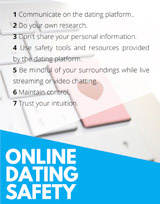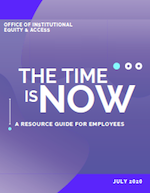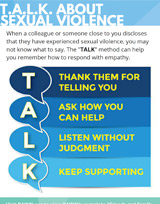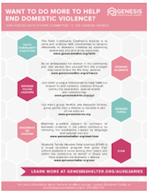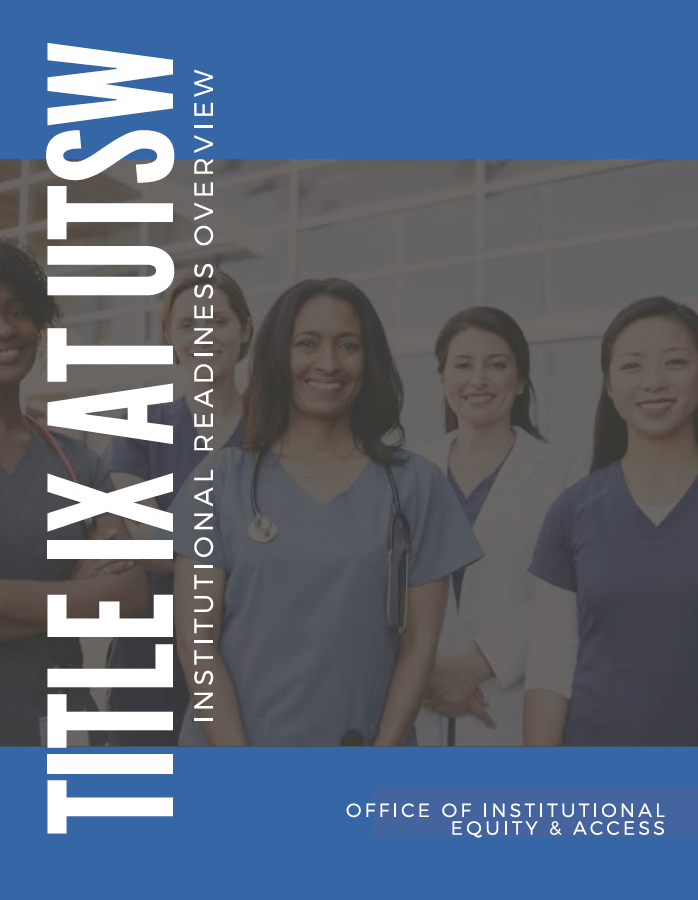 Navigating the Title IX Process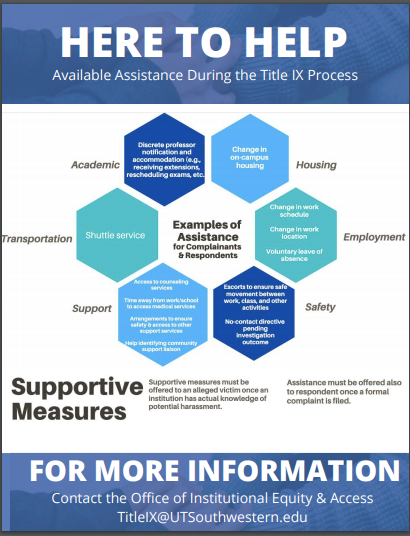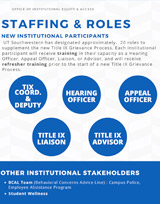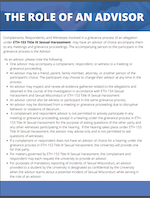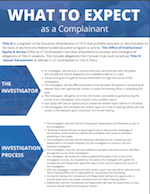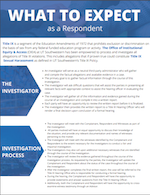 Videos & Webinars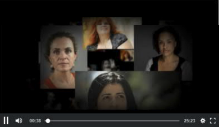 TYLA: Healing the Wounds
This video, available in Spanish and English, includes details on what victims of domestic violence can expect when utilizing the courts to obtain a protective order, temporary restraining order or divorce.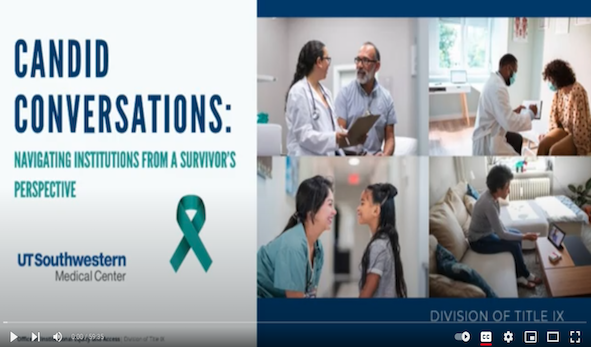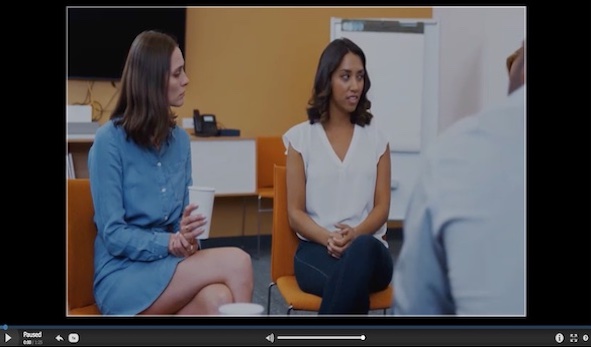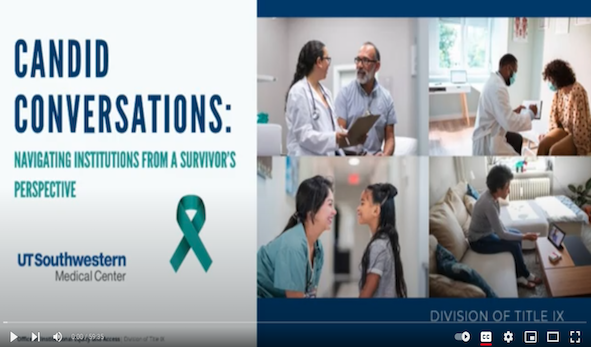 Additional Resources
For additional information for individuals affected by sexual violence, please refer to SEC-156 Violence on Campus or contact the Title IX Coordinator, a Deputy Coordinator, or the titleIX@utsouthwestern.edu. Additional resources are provided below.
Crime Prevention Unit: 214-648-2220
Graduate School of Biomedical Sciences – Office of the Dean: 214-648-0715
Medical School – Office of the Associate Dean for Student Affairs: 214-648-2168
Off-Campus Emergency/Cell Number: 214-648-8911
Off-Campus Non-Emergency Number: 214-648-8311
On-Campus Emergency Number: 911
On-Campus Non-Emergency Number: 88311
Office of Compliance: 214-648-6024
Office of Graduate Medical Education: 214-648-3433
Office for Access & Title IX: 214-648-4343
Rape Aggression Defense (RAD) : Physical self defense course for women offered by the University Police Department. A program for men is available upon request.
Report a Crime via the University Police Crime Prevention webpage
School of Health Professions – Office of the Dean: 214-648-1500
Student Health Services: 214-645-8690
Student Wellness and Counseling Center: 214-645-8680
UT Southwestern Employee Emergency Response Guide
UTSW Employee Assistance Program Resources
Domestic Violence Shelters
Domestic violence shelters may provide a variety of services and support in addition to emergency housing, including: crisis intervention; individual and group counseling; legal services; community resource referrals; transitional housing; advocacy, including accompaniment to hospitals, law enforcement offices, prosecutors' offices and courts; community education and outreach; battering intervention and prevention programs; job skills training; pet shelters; and more.
Brighter Tomorrows (Irving and Grand Prairie, Texas)
24-Hour Crisis Hotline: 972-262-8383
Serves survivors of domestic violence and sexual assault (women, men, and children)
Denton County Friends of the Family Inc. (Denton, Texas)
940-387-5131
24-Hour Crisis Hotline: 800-572-4031
Serves survivors of relationship violence and sexual assault
The Family Place (Dallas)
24-Hour Crisis Hotline: 214-941-1991
Serves victims of family violence (women, men, and children; offers a shelter for men and children)
Genesis Women's Shelter (Dallas)
24-Hour Crisis Hotline: 214-946-4357
Serves survivors of domestic violence (women and children)
Hope's Door New Beginning Center (Plano and Garland, Texas)
24-Hour Crisis Hotline: 972-276-0057
Serves individuals who are affected by intimate partner and family violence (women, men, and children)
Texas Muslim Women's Foundation (Plano, Texas)
Office Phone: 469-467-6241
Family Violence Hotline: 972-880-4192
Serves victims of family violence and their families from all backgrounds, with a special ability to understand and address the needs of the Muslim population.
Advocates for Victims of Crime (AVOICE)
888-343-4414
AVOICE, a project of the Texas Legal Services Center, provides free legal representation and legal referrals to victims of violent crime. The legal services they provide include assistance with protective orders, family law, employment, housing, Title IX issues, immigration, crime victims' compensation, domestic violence, and stalking.
Dallas Bar Association LegalLine
214-220-7476
On the second and third Wednesday of each month, the Dallas Bar Association sponsors LegalLine, an anonymous telephone hotline, where volunteer attorneys will answer your legal questions for free by answering phone calls from 5:30–7:30 p.m. There are Spanish-speaking attorneys when available. Callers are welcome to call with any kind of legal question.
Legal Aid for Survivors of Sexual Assault (LASSA)
800-991-5153
LASSA provides survivors of sexual assault with a wide range of free legal services from general advice to holistic, direct representation on civil legal matters.
Legal Aid of NorthWest Texas
866-292-4636
Legal Aid of NorthWest Texas is a nonprofit organization that provides free civil legal services to low income residents in 114 Texas counties including Collin, Dallas, and Denton.
Take Back the Night (TBTN) Foundation
TBTN attorneys can assist with situations of sexual assault and violence on college campuses, statutory rape, sexual harassment in the workplace, gender discrimination, stalking, and domestic violence. Questions are submitted via confidential online form and the legal team typically responds within 24 hours to all inquiries.
Texas Advocacy Project
800-374-HOPE (4673)
The Texas Advocacy Project's Hope Line provides free legal assistance related to domestic violence, sexual assault, and stalking. The phone lines are open 9 a.m. to 5 p.m. Monday through Friday.
The following organizations either offer services specifically for LGBTQ+ individuals or include inclusive, affirming statements on their websites and materials.
The Family Place (Dallas)
24-Hour Crisis Hotline: 214-941-1991
Serves: Victims of family violence (women, men, and children; offers a shelter for men and children)
The Family Place has designed services specifically for victims of relationship violence from the LGBT community.
Dallas Rape Crisis Center (Dallas)
24-Hour Crisis Hotline: 972-641-7273
Serves: Individuals who have been impacted by sexual violence, including women, men, the LGBTQ+ community, immigrants, refugees, and all other survivors of sexual violence.
Services include 24-hour crisis hotline, 24-hour walk-in crisis intervention, medical accompaniment, counseling services, law enforcement/judicial accompaniment, case management, and community education/prevention programs.
Hope's Door New Beginning Center (Plano and Garland, Texas)
24-Hour Crisis Hotline: 972-276-0057
Serves: Individuals who are affected by intimate partner and family violence (women, men, and children)
Services include: Free group and individual counseling services to individuals in the LGBTQ+ community who are affected by intimate partner and family violence.
Resource Center (Dallas)
866-657-2437
Serves: Lesbian, gay, bisexual, transgender, and queer/questioning (LGBTQ) communities and all people affected by HIV
Services include: Low-cost mental health counseling, vaccinations, lab work, transgender health and HIV services.
Trans Pride Initiative (Dallas)
214-449-1439
Trans Pride Initiative empowers trans and gender nonconforming persons to rise above social barriers to equal healthcare, housing, employment, and education.
LGBT National Help Center
LGBT National Hotline (serving callers of all ages): 888-843-4564
Youth Hotline (serving youth through age 25): 800-246-7743
Online Chat
Serves: Gay, lesbian, bisexual, transgender, and questioning people Services include free and confidential peer support and local resources.
National Domestic Violence Hotline
24-Hour Hotline: 800-799-SAFE (7233)
800-787-3224 (TTY)
Online chat available 24/7/365
Services include: Lifesaving tools and immediate support to enable victims to find safely and live lives free of abuse.
NDV Hotline: Information Regarding LGBTQ Relationship Violence
FORGE
414-559-2123
Serves: Transgender, gender nonconforming and gender nonbinary survivors of sexual assault, domestic and dating violence, stalking, and hate violence
Services include educational webinars and print materials, resource lists, referrals to local service providers, a peer support listserv, and information and resources for service providers.
Trans Lifeline
877-565-8860
Serves: Transgender people experiencing a crisis, including people who may be struggling with their gender identity and are not sure that they are transgender
The Trevor Project
24-Hour Hotline: 866-488-7386
Text: Text "start" to 678678 24/7/365
Confidential online instant messaging available 24/7/365
The Trevor Project is the leading national organization providing crisis intervention and suicide prevention services to lesbian, gay, bisexual, transgender, queer, and questioning (LGBTQ) young people under 25.
Love Is Respect
24-Hour Hotline: 866-331-9474 or text "loveis" to 22522
Online chat available
Highly trained advocates offer support, information, and advocacy to young people who have questions or concerns about their dating relationships. We also provide information and support to concerned friends and family members, teachers, counselors, service providers, and members of law enforcement. Free and confidential phone, live chat, and texting services are available 24/7/365.
Love is Respect: Information Regarding LGBTQ Relationship Violence
Immigrant and International Student Resources
CHETNA
Confidential Helpline: 888-924-3862
Serves: South Asians affected by domestic violence
Services include confidential helpline, case management (including service planning, safety planning, peer support, legal advocacy/court accompaniment, referrals, interpretation/translation), client education, individual counseling with licensed South Asian mental health professionals, support groups, emergency loan program, and flexible transitional housing program.
Mosaic Family Services (Dallas)
24-Hour Crisis Hotline: 214-823-4434
Serves: Immigrant women and children who are survivors of human trafficking, family violence, intimate partner violence, child and elderly abuse, sexual assault, dating violence, and other qualifying crimes
Services include emergency housing, comprehensive client advocacy, counseling, legal representation, and community education.
Catholic Charities Dallas – Immigration Legal Services
866-223-7500
Catholic Charities Dallas offers free legal assistance to immigrants in the community, including representation of survivors of domestic violence and other victims of violent crimes.
The UT Southwestern Office of Faculty Wellness aims to promote a culture of health and professional well-being that empowers our faculty to reach their full academic and personal potential allowing our organization to function optimally as a leader in the advancement of health care.
Student Wellness and Counseling