National Cancer Institute renews Simmons Cancer Center's prestigious comprehensive designation
DALLAS – Sept. 2, 2021 – The National Cancer Institute has renewed the Harold C. Simmons Comprehensive Cancer Center's comprehensive designation, reaffirming its place among the country's elite cancer institutes.
There are 71 NCI-designated cancer centers in the U.S. Fifty-one of them are designated as comprehensive cancer centers. This designation recognizes the centers' leadership in fighting cancer and includes them in a nationwide infrastructure that advances cancer discovery and patient care by integrating laboratory, clinical, and population-based research as well as community outreach, education, and training.
Renewal of the NCI comprehensive designation comes soon after the Simmons Cancer Center was ranked in the top 25 among hundreds of cancer centers in the nation by U.S. News & World Report.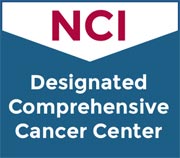 The Simmons Cancer Center added a 71,000-square-foot Radiation Oncology expansion that opened this summer, and will open a new, nine-story, 300,000-square-foot Outpatient Care Tower in 2022.
"The Simmons Cancer Center is reaching new heights in translational cancer research and care. This latest recognition renews our commitment to fighting cancer using the latest laboratory and translational discoveries, clinical trials, and multidisciplinary patient care. It is an honor to lead an institution of some of the world's best clinicians and researchers in cancer," said Carlos L. Arteaga, M.D., Director of the Simmons Cancer Center.
With an interdisciplinary approach to investigating and treating cancer, the Simmons Cancer Center draws its members from 34 departments of UT Southwestern, one of the premier medical centers in the U.S.
The Simmons Cancer Center has 245 members, including Nobel Laureate Bruce Beutler, M.D., 13 members of the National Academy of Sciences, five members of the National Academy of Medicine (formerly the Institute of Medicine), and 13 Howard Hughes Medical Institute investigators.
Simmons Cancer Center members continue to publish in the most prestigious journals, including Science, Cell, Nature, JAMA, The New England Journal of Medicine, and The Journal of Clinical Oncology. They published more than 700 pieces in medical and scientific journals in 2020. Twenty-three patents have been issued to Simmons Cancer Center members.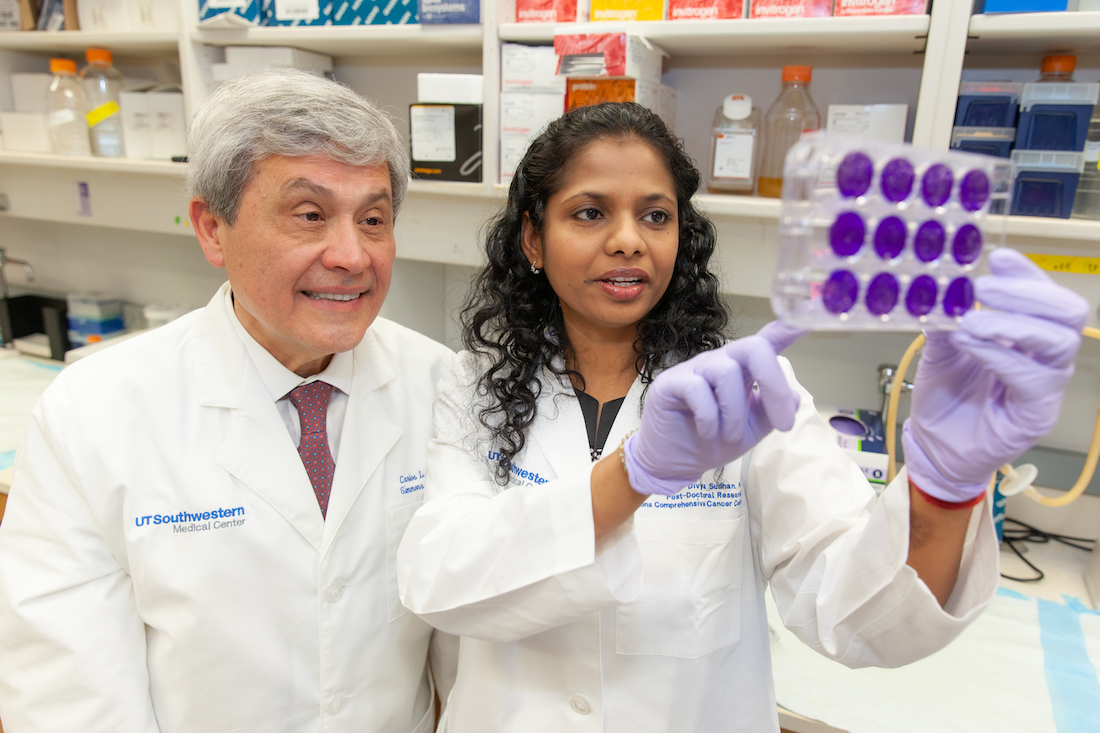 Clinical teams in the Center treat more than 8,000 new cancer patients a year, and the Center has 376 active clinical trials. The Simmons Cancer Center has two of the NCI's highly competitive Specialized Programs Of Research Excellence (SPORE) grants, in kidney cancer and in lung cancer.
The Simmons Cancer Center supports five research programs, Cellular Networks in Cancer, Chemistry and Cancer, Development and Cancer, Experimental Therapeutics, and Population Science and Cancer Control, as well as an Office of Community Outreach, Engagement, and Equity; and an Office of Education and Training. Cancer screening and prevention efforts extend beyond North Texas, and patients from all parts of the U.S. come to the Simmons Cancer Center for its high-quality care.
Currently, Simmons Cancer Center members have over $90 million in extramural cancer-focused research funding. For the last 10 years, the Center has received more than $493 million for cancer research, training, and prevention from the Cancer Prevention and Research Institute of Texas (CPRIT).
Dr. Arteaga holds the Lisa K. Simmons Distinguished Chair in Comprehensive Oncology. Dr. Beutler, a Regental Professor, holds the Raymond and Ellen Willie Distinguished Chair in Cancer Research, in Honor of Laverne and Raymond Willie, Sr.
About UT Southwestern Medical Center
UT Southwestern, one of the nation's premier academic medical centers, integrates pioneering biomedical research with exceptional clinical care and education. The institution's faculty has received six Nobel Prizes, and includes 25 members of the National Academy of Sciences, 16 members of the National Academy of Medicine, and 13 Howard Hughes Medical Institute Investigators. The full-time faculty of more than 2,800 is responsible for groundbreaking medical advances and is committed to translating science-driven research quickly to new clinical treatments. UT Southwestern physicians provide care in about 80 specialties to more than 117,000 hospitalized patients, more than 360,000 emergency room cases, and oversee nearly 3 million outpatient visits a year