Pavilion and Tennis Courts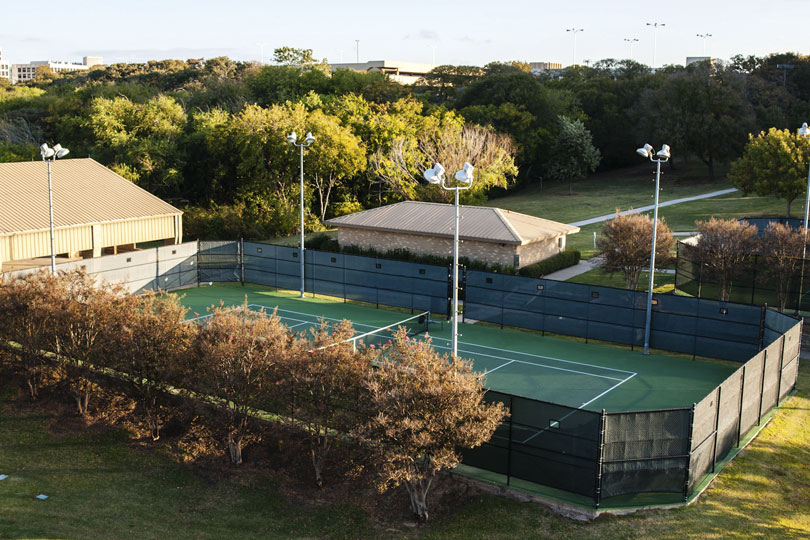 The Pavilion and Tennis Court Complex, next to the Bryan Williams, M.D. Student Center, contains two standard-regulation lighted tennis courts and a covered outdoor basketball court.
The lights on the court can be accessed until midnight, and is located on the column closest to the restroom building.
Restroom facilities are available at this site. Reservations are recommended and may be made one day in advance. Priority is given to students and members.
You may be asked to provide your UT Southwestern Medical Center ID card, so be sure to have it when using these facilities.