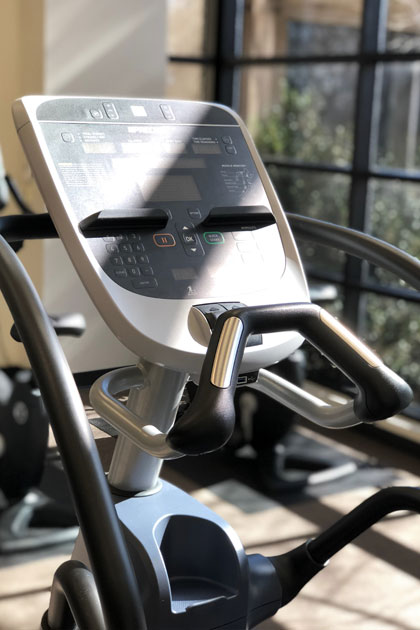 Members have access to all Bryan Williams, M.D. Student Center facilities, as well as unlimited access to all fitness programs offered. Benefits to Center membership include:
Sponsorship for up to two guests during a visit at the guest-pass rate
Locker rentals
Towel service
Equipment checkout
Outdoor/camping equipment rentals
Unlimited access to fitness classes
Intramural sports
The Student Center is conveniently located on the South Campus (building MA).
Eligibility
Not sure if you're a member of the Center? Check out the list of membership designations below.
Day and Guest Passes
May be purchased at the Member Services Desk
Are only available for individuals 18 years or older
Are nonrefundable
Day Passes – $6
ID required – Anyone with a UT Southwestern Medical Center ID card is eligible to purchase a day pass. Please present it at the time of purchase.
A day pass allows you to access Student Center facilities and fitness classes.
Sponsored Guest Passes – $6
Members and students are invited to bring a guest to the Student Center.
A member may sponsor up to two guests on the daily rate basis of $6.
The member or student must accompany guests at all times and is responsible for their conduct.
Membership Fees and Policies
Membership rates are $40 a month. Payments are due on the first of the month and may be made by cash, check, or credit card (Visa/Mastercard).
Cancellation Policy
All membership terminations must be submitted in writing. Please send cancellation requests to Chris Ward, Member Services Coordinator. chris.ward@utsouthwestern.edu
Refunds
No refund will be made for a partial month's membership or for previous months. Members are responsible for their membership status.