The Department of Pediatrics, which includes more than 300 full-time faculty members focused on the problems of child health, has a long and rich history interwoven with the roots of Southwestern Medical School and with the development and growth of Children's Health℠.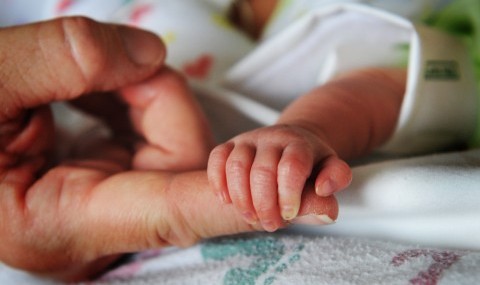 Our Department is clustered in 15 academic divisions that represent areas of clinical practice and components of our mission. Within each division the members of the faculty practice as a group to provide comprehensive care for their respective areas of expertise. In addition, many of the faculty either direct active research programs within their divisions or engage in research projects in collaboration with others. Each division has specific educational goals for the students and residents, and most divisions have fellowship programs, which provide education to prepare fellows for an academic career.
As an academic department, Pediatrics has three major missions:
The constant effort to improve the standard of practice and the provision of the highest quality of patient care to infants, children, and adolescents who seek care or are referred to us from North Texas, other regions of the United States, or other countries.
The acquisition of new knowledge in developmental biology and pediatric care through research by pursuing unanswered questions and continuing to test and refine previously established ideas.
The education of medical students, residents, postdoctoral fellows, and other health care professionals by transmitting knowledge, instilling excitement for learning, and translating and refining questions raised during the process.
We have three major practice sites:
Children's Medical Center, our primary clinical partner, is a multispecialty inpatient and outpatient facility with state-of-the-art resources that sponsors with us a Pediatric Residency Program for more than 85 categorical pediatric residents. The Children's main campus in Dallas is licensed for 483 beds. Children's Medical Center Plano, a second full-service inpatient and outpatient facility, is licensed for 72 beds. Each year, Children's has more than 20,000 admissions, 200,000 outpatient visits, and 90,000 emergency room visits, and conducts nearly 20,000 surgical cases.
Parkland Health & Hospital System consists of a multispecialty hospital, which serves as the home of our Neonatal and Perinatal Medicine. The system also oversees a series of Community Outpatient Centers located in geographically diverse areas of Dallas County, which serve as the home of many of the outpatient community pediatric training experiences. There are currently more than 15,000 infants delivered each year, which makes this the largest such service in North America. Faculty in the Department of Pediatrics supervise resident training in several of these community outpatient centers while serving the community's pediatric needs in each of those neighborhoods. The Parkland Hospital System also has outreach in many underserved areas of Dallas County through their Homeless Van and Refugee Clinics, which provide unique opportunities in community pediatric care.
Texas Scottish Rite Hospital for Children is a specialty hospital that provides inpatient, surgical, and outpatient services for children who require orthopaedic care related to birth defects, rheumatologic disorders, cerebral palsy, neuromuscular disease and developmental disabilities. It serves as a partner for residency training and for care by our faculty with expertise in these areas.
Our Department has a number of unique resources that arise out of our longstanding, integrated, and valued collaboration with Children's Medical Center. These include a Children's Clinical Research Program, and extensive Continuing Medical Education Program, such as our weekly Grand Rounds, which are video-conferenced to many area hospitals.
Many of our faculty are engaged in interdisciplinary educational programs locally, nationally, and internationally, creating opportunities for students, residents, fellows, and other faculty to expand their experience. Members of our Department have also established extensive interdisciplinary research programs locally and nationally.