To fulfill our mission of safeguarding the health of all North Texas children, the Department of Pediatrics delivers expert patient care, conducts biomedical research, and trains the pediatricians of tomorrow.
About Us
One of the largest pediatric groups in Texas, the UT Southwestern Department of Pediatrics includes more than 300 physicians in 17 academic divisions. We provide care for North Texas' diverse patient population at these facilities:
Research In Pediatrics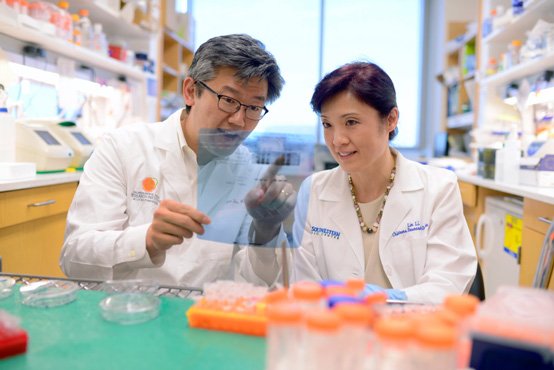 Our longstanding partnership with Children's Health includes the Children's Medical Center Research Institute at UT Southwestern (CRI). This joint scientific venture, established in 2011, brings together an interdisciplinary group of researchers and physicians focused on translational biomedical research. Outside of CRI, faculty members in every academic Division lead active research programs or engage in collaborative projects aligned with their unique pediatric clinical interests.
Key Facts
16
ACGME-certified Pediatric Subspecialty Fellowships
477
Active Clinical Studies
$70.4M
2020 Grant Funding
350+
Department Publications
Divisions & Centers