The Division of Child Neurology, part of the Peter O'Donnell Jr. Brain Institute, provides academic practice in the areas of patient care, teaching, and research. Since its formation in the 1980s, the Division has maintained a successful academic and training program, joining the Department of Pediatrics in 2006. Child Neurology now boasts 15 faculty – two with a major commitment to research and 13 focused on clinical and teaching responsibilities. The faculty now includes a diverse mix of people who bring unique skills and experiences to share with patients and medical students. U.S. News and World Report ranked our Division No. 21 nationwide in 2022.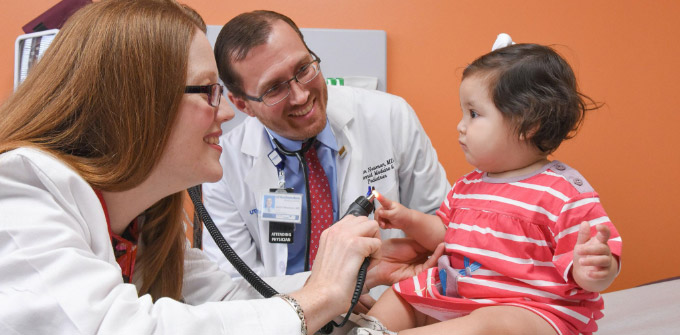 Patient Care
The Division provides patients with diagnosis and health care management at Children's Health facilities and via the UT Southwestern Pediatric Group at our Plano and Frisco locations (both fully owned and operated by UT Southwestern). We treat newborns to older adolescents suffering from disorders of the brain, spinal cord, nerves, or muscles. Faculty members provide neurological care, consultations, and second opinions.
Clinical Services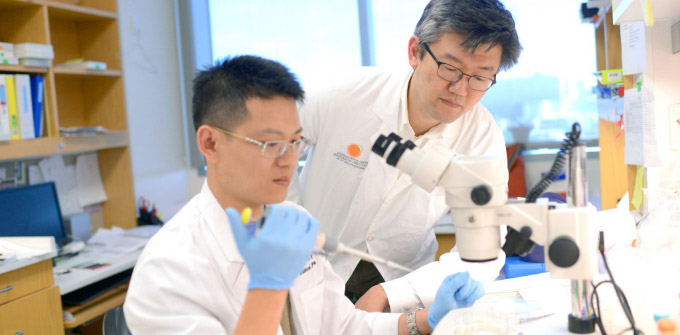 Research
Division faculty conduct a variety of neurologic bench/basic research and clinical studies, including clinical trials. Current studies are focused in five areas: metabolic disorders of the nervous system, neuromuscular disease clinical trials, anti-epileptic drug trials, clinical trials in pediatric stroke, and studies on the autism spectrum.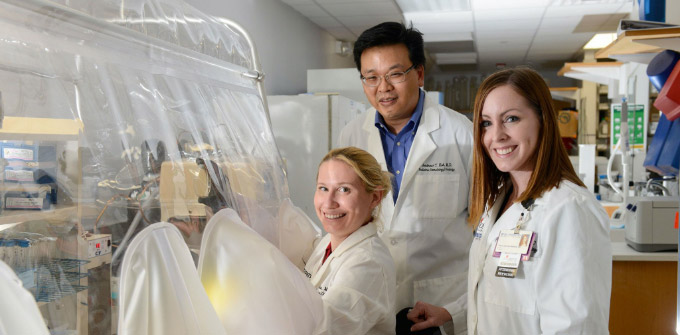 Faculty
Both the American Academy of Neurology and the Child Neurology Society have identified a national shortage of pediatric neurologists. This crisis empowers our Division to maintain a competitive Pediatric Neurology (PN) Training Program. Working alongside the Department of Neurology, our faculty members teach a three-year Pediatric Neurology Residency Program, as well as fellowship training in neurology subspecialties.
More About Faculty
Leadership

Professor
Chief, Division of Child Neurology