The term "hospitalist" only gained national attention in 1996 by Wachter and Goldman in a New England Journal of Medicine article. But over the past decade, the number of hospitalists and hospitals using hospitalists grew rapidly, becoming one of the fastest growing specialties in pediatrics. The Division of Pediatric Hospital Medicine experienced rapid growth as well. Beginning as a single service line in 2002, this program now includes 25 faculty members covering up to 12 service lines at Children's Health℠.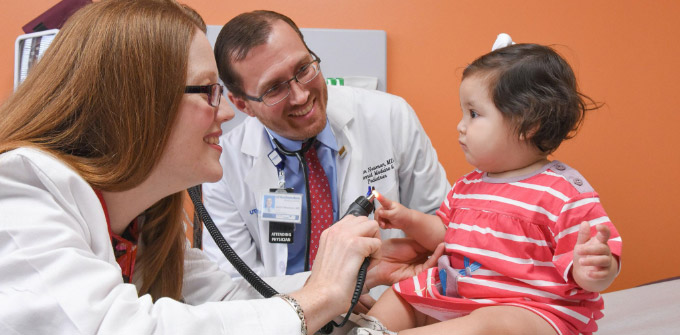 Patient Care
Our Pediatric Hospital faculty care for inpatients at Children's Medical Center Dallas, the largest tertiary medical center for pediatric patients in North Texas. We staff two types of services there: 24-hour, 7 days a week, on-site attending coverage, and a prototypical teaching service for third-year medical students to third-year pediatric residents. Children's Medical Center Plano uses the 24/7 on-site attending model.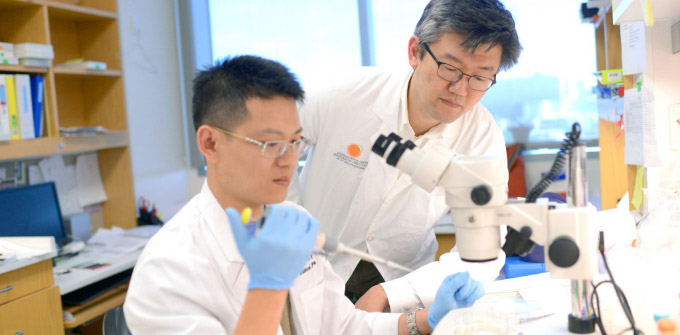 Research
Hospital Medicine faculty members develop one or more areas of expertise related to their clinical work. Individual practice configurations depend on your personal interests, with examples including: clinical research, clinical practice advancement through observation and publication, and quality improvement initiatives.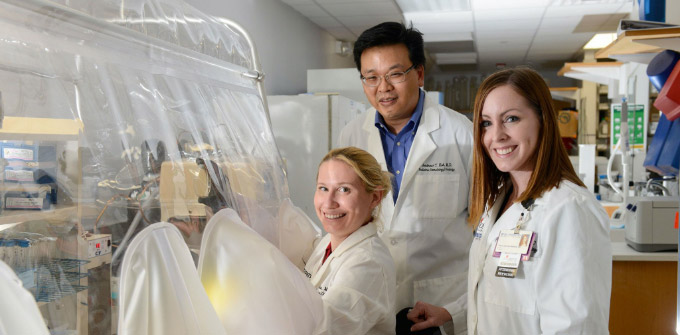 Faculty
Hospital Medicine faculty provides the highest quality of care for patients through evidence-based practice and family-centered care, offering 24/7 coverage at both Children's Health℠ campuses. They encounter a wide range of medical conditions of varying complexity.
More About Faculty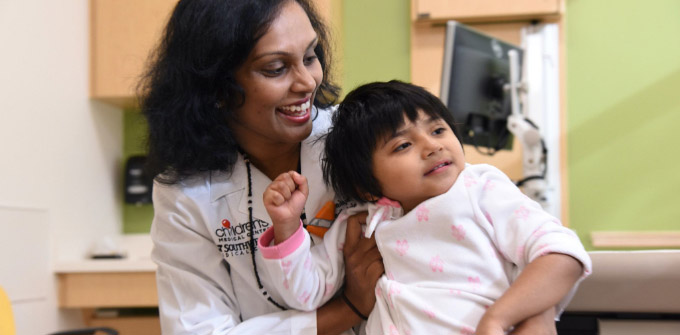 Fellowship
The Accreditation Council for Graduate Medical Education (ACGME) approved UT Southwestern's first Pediatric Hospital Medicine Fellowship Program in early 2020. The program launched July 1, 2020, with two fellows from current faculty: Harita Katragadda, M.D. and Lasya Challa, M.D.
Leadership

Associate Professor
Chief, Division of Pediatric Hospital Medicine