Native and Transplant Renal Pathology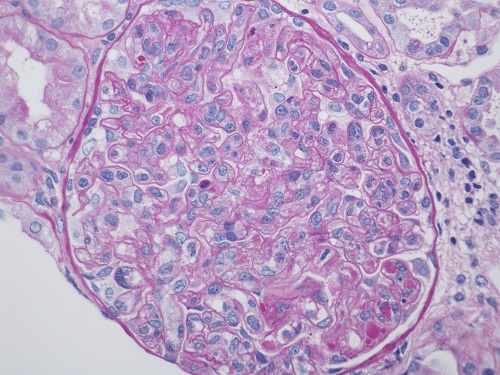 The Native and Transplant Renal Pathology service at UT Southwestern Medical Center (UTSW) provides expert pathology assessment of kidney biopsies for the diagnosis of medical diseases of the kidney and complications in the kidney transplant.
Our service is comprised of three pathologists with expertise in the area who evaluate approximately 600 renal biopsies a year. The biopsy assessment includes light microscopy, immunofluorescence microscopy, and electron microscopy, and when indicated, special immunohistochemistry tests.
On the educational side, we have medical students and pathology residents that rotate in the service. There is also a fellowship for renal pathology.
Faculty
Associate Professor
Associate Director of Anatomic Pathology
Group Leader of Renal and Thoracic Pathology
Clements University Hospital
Associate Professor
Fellowship Director of Renal Pathology
UTSW – Professional Office Building 1