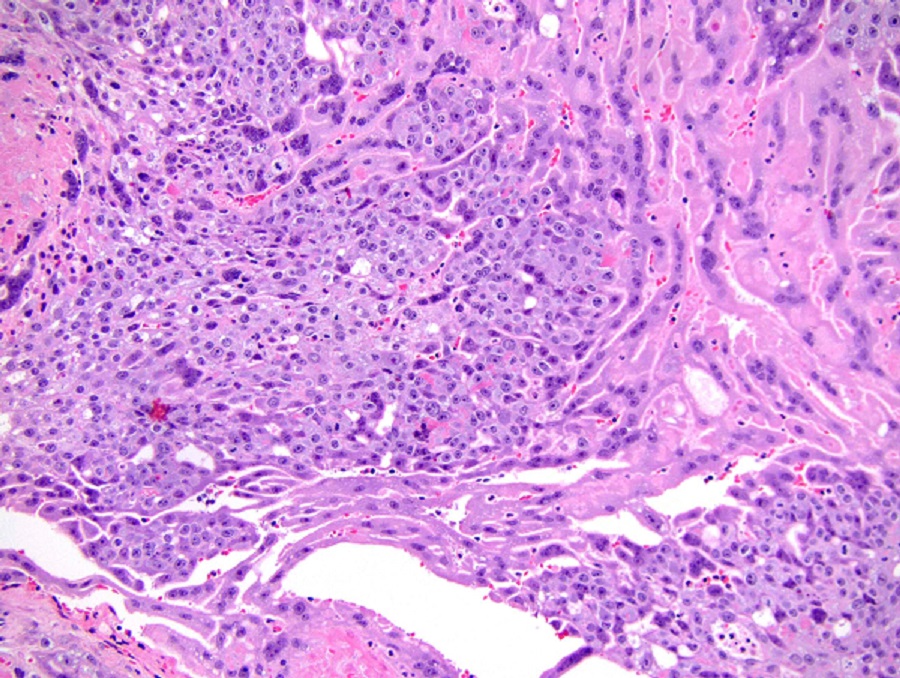 The Gynecologic Pathology Division is responsible for the diagnoses of all obstetric and gynecologic pathology specimens at UT Southwestern Medical Center (William P. Clements Jr. University Hospital), affiliated teaching hospitals (Parkland Hospital), and associated clinics.
We work closely with faculty clinicians in the Department of Obstetrics and Gynecology, one of the largest departments of its kind in the country. Our group has extensive expertise in all obstetric and gynecologic diseases including complications of pregnancy, conditions that result in pelvic pain or infertility, and cancers of the reproductive tract such as cervical, endometrial, and tubo-ovarian cancer. Each year, our group of dedicated pathologists reviews more than 16,000 specimens (not including placentas and Pap smears), providing expert diagnoses to guide clinical management. Complex or unusual cases are discussed twice a week at conferences attended by available team members, and selected cases, mainly cancers, are reviewed at a multidisciplinary board conference attended by members of Gynecologic Oncology, Radiation Oncology, Radiology, and our group.
Teaching is an important mission of our division. We are one of a small number of similar Divisions in the country that offers advanced Gynecologic pathology training with a specialized one-year Gynecologic Pathology Fellowship for M.D. pathologists who have already completed residency training in Anatomic Pathology. Our group also is well-known for basic and translational research. Our focus includes the development of new biomarkers to guide improved diagnostic methods and studies of the cell-of-origin of ovarian cancers and endometriosis. Two of our pathologists also run independent basic research laboratories devoted to gynecologic cancers: Castrillon Laboratory and Zheng Laboratory. In addition to providing expert second opinions for many of our patients, we also offer a Gynecologic Pathology consultation service for difficult cases, reviewing slides prepared elsewhere.
Learn more about about this subspecialty
Faculty