Gastrointestinal and Liver Pathology
Connect with the GI and Liver Team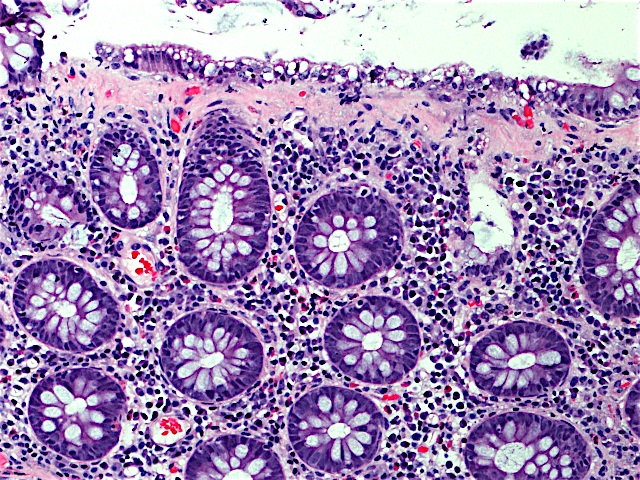 The Gastrointestinal (GI) and Liver Pathology at UT Southwestern Medical Center is a subspecialty service, where only GI and liver specimens are grossed in and signed out. The group is comprised of five GI pathologists who oversee more than 25,000 GI and liver pathology cases per year.
We provide expert surgical pathology diagnoses related to disorders of the GI tract, pancreas, and liver. Transplantation pathology and native liver disease are covered by this service. For the best patient care, we provide a fast turnaround time and a very detailed pathology report. Biopsies have a turnaround time-frame between 24-48 hours. Operative resection specimens have a 3-5 day turnaround. Report delivery and phone calls from our pathologists on all unusual diagnoses are standards of our service.
In addition to clinical service, pathologists participate in research, attend and present at intra- and interdepartmental conferences, and teach pathology residents as well as GI pathology and clinical fellows. There are a number of ongoing clinical and translation research projects in the gastrointestinal pathology division, in which the fellows often participate, or develop research projects of their own. Two weeks of dedicated research time, free of usual clinical responsibilities are ensured for the clinical fellowship in order to facilitate the completion of projects. There is a strong and long established interest in diseases of the gastrointestinal, liver, biliary tract, and pancreas at UT Southwestern, with an outstanding liver center and section of digestive diseases.
Faculty