Parkland Hospital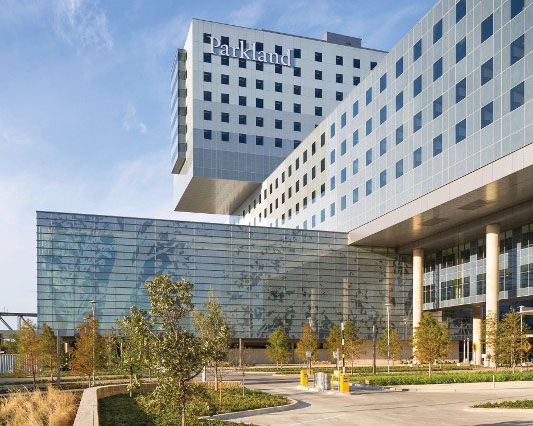 A primary teaching site and one of the largest public county hospitals in the country. Since opening in 1894, it has served the indigent population of Dallas County with excellence. From its initial affiliation with UT Southwestern Medical School in the 1940s, it has also provided an amazing spectrum of clinical pathology for trainees from preventative care to late presentations of disease rarely seen elsewhere in the country. Parkland opened a new 862 bed hospital in 2015 with 35 MICU/CCU beds, 24 SICU beds, 12 Burn ICU beds, and 12 Neuro ICU beds.
Clinical Highlights
Level 1 Trauma Center
Second-largest civilian burn unit in the U.S.
The largest (busiest) emergency room in the U.S.
One of the busiest obstetrics service in the world
Clements University Hospital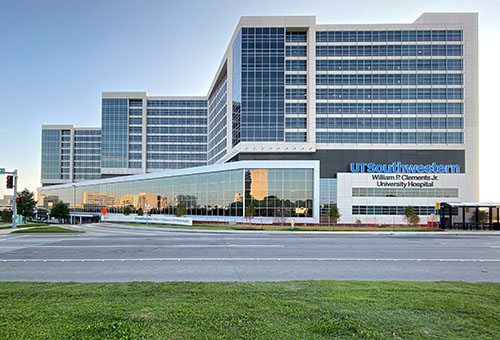 The state-of-the-art Clements University Hospital has a unique architectural design and 750 beds equipped with the latest technology for patient-centered care and medical education. Clements University Hospital was ranked the #1 hospital in Dallas-Fort Worth and #2 hospital in Texas by US News & World Report for the last five years.
Clinical Highlights
Robust transplant center with exposure to pre- and post-transplant care
Excellence in Pulmonary Hypertension, Cystic Fibrosis Programs
Dallas Veterans Affairs Medical Center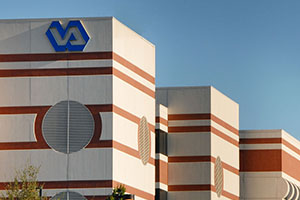 The second-largest VA health system in the country, serving over 100,000 veterans. The hospital has 289 acute care beds, with a large spinal cord injury unit and community living center on-site. This patient population provides broad exposure to "bread-and-butter" medicine as well as advanced care options through the nationwide VA network.
Clinical Highlights
First VA in the country with transcatheter aortic valve replacement (TAVR) program
Well-integrated outpatient medicine resources including telemedicine, homeless patient care
Continuity Clinics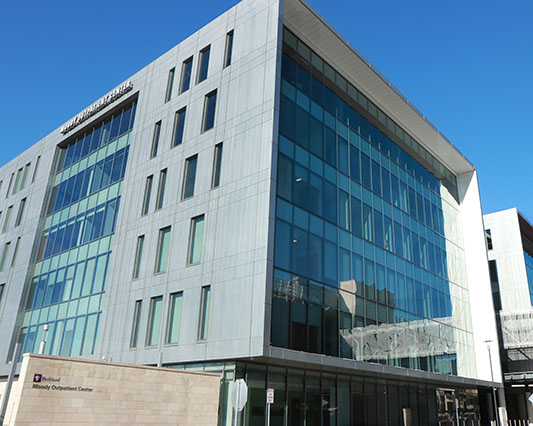 Parkland Center for Internal Medicine
Parkland's primary care clinic, which serves as a safety net clinic for a large, underserved, and ethnically diverse population.
DAVMC Prime Clinic
The VA's primary care clinic with excellent integration of outpatient services.
William T. and Gay F. Solomon General Internal Medicine Clinic
Clement's primary care clinic, located in Professional Office Building 2, features one-on one-attending supervision with longitudinal mentorship.