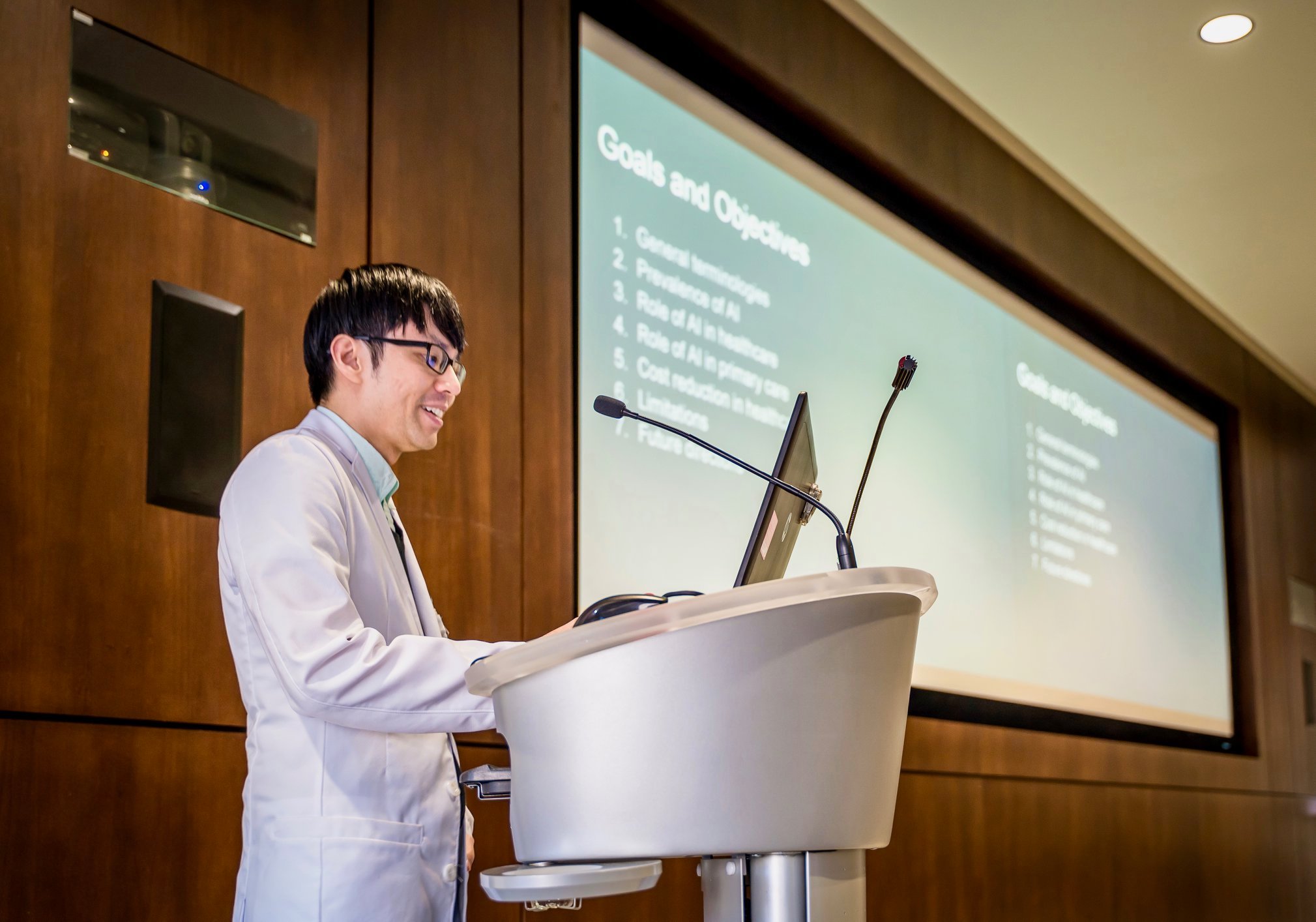 The Department of Family and Community Medicine hosts Grand Rounds to expand the reach of the department's educational mission to all levels of learners from medical students and residents to seasoned academic and community family physicians. Presentation topics include high-yield areas applicable to the daily practice of family medicine, as well as the cutting edge of primary care clinical practice, education and research. Consultants and experts in the field are often invited and provide their insights during a post-presentation discussion on the topic presented.
The Grand Rounds series occurs once a month on Tuesday evenings. Due to current COVID-19 pandemic restrictions, Grand Rounds will be presented virtually for the foreseeable future. CME credit is often available.
Continuing Medical Education hours are managed in coordination with the UT Southwestern CME office.
For details and more information please Email us.