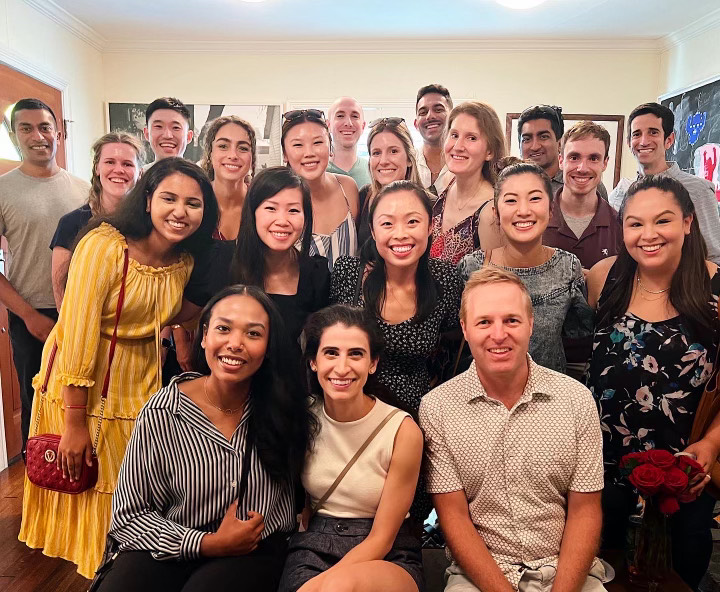 UTSW Dermatology Residency Virtual Meet and Great
The UT Southwestern Dermatology Residency Program will be hosting a virtual Meet and Greet on Wednesday, August 24th from 6:30-7:30 pm CST. During the webinar, we will share information about our curriculum, research opportunities, diversity and inclusion initiatives, and wellness efforts. We hope to see you there!
Wednesday, August 24th, 6:30-7:30pm CST
Register at: Webinar Registration - Zoom
Zoom link to be provided upon registration
Video Playlist
Please scroll through the video to the time listed below to view specific answers.
How important are my USMLE scores and AOA status? (:37–2:53)
What about away rotations? (2:54

–

5:32)
When should I do a Dermatology elective at UT Southwestern? (5:33–6:08)
How can I participate in Dermatology projects? (6:09–6:59)
How important are projects anyway? (7:00–7:43)
How many letters of recommendation do I need? (7:44–9:58)
How about volunteering? (9:59

–

11:30)
This is a lot of information. What do I do now? (11:31 13:31)
The following document prepared by faculty, Heidi Jacobe, and dermatology resident, Andrew Park, outlines important components to reflect upon when preparing an application for dermatology residency (constructing your CV, building a brand, and interview tips).