Priya Mathew
Medical School Class of 2021
Reflection on the Community Health Program
The Community Health Program gave me the unique opportunity to engage with the community in a meaningful way. The community-based participatory research method we learned through lectures gave me the tools to develop a relationship with my community partner as well as the clients I was serving. Because of this program, I feel more equipped to develop and conduct a research project in the community.
My project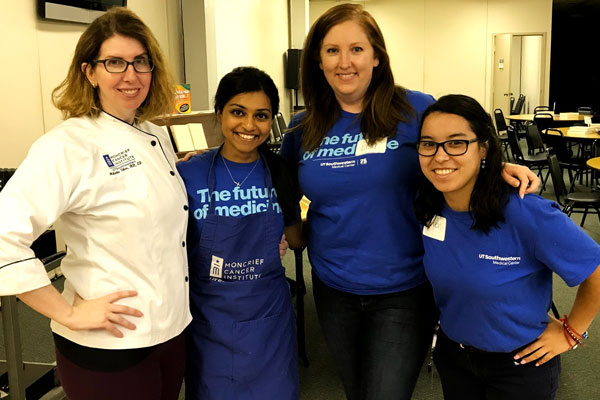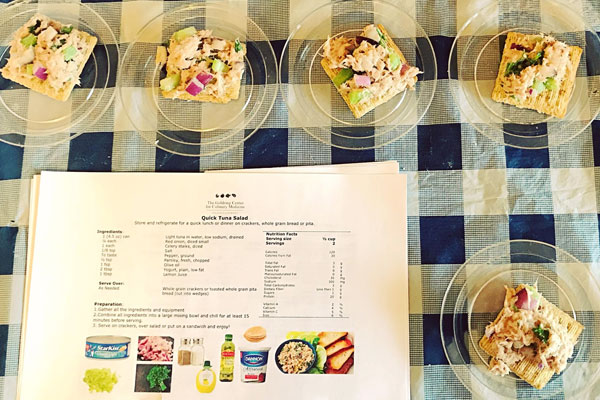 For my community health track project, I looked at what capacity food clients had to prepare healthy meals with the foods they got from the pantry as well as provide nutrition education based on the culinary medicine curriculum. To do this, I first joined the Food as Medicine (FAME) project at UT Southwestern with a team led by health disparities researcher, Dr. Sandi Pruitt. FAME aims to serve low-income food pantry clients throughout Dallas with nutrition education and support by partnering with Crossroads Community Services (Crossroads) food pantry.
The aims of my project were to:
Describe basic demographic characteristics of clients (age, race, sex)
Discuss client interest in learning about various nutrition topics
Determine how much time clients report to spend cooking their main meal of the day
Assess the total number of kitchen tools owned by clients
Investigate availability of common kitchen tools among clients by demographic characteristics
My project involved establishing a relationship with the staff at Crossroads, a literature search, developing and translating a survey for clients, and implementing cooking classes and food demonstrations. Through my project I was able to serve over 200 food pantry clients in the Dallas area and my survey findings helped Crossroads develop meaningful ways to approach nutrition education with their clients.
Why is this track fulfilling?
Through the community health track, I developed my skills in public health, data analysis, and community outreach. For me, the most fulfilling part was getting to hear the stories of each client. Some walk over five miles to get food for their families, others admitted to not knowing how to prepare the foods they received from the pantry, while others were looking for ways to make lifestyle changes but did not know how. They taught me how important it is to meet people where they are at.
This track not only gave me the opportunity to work with excellent mentors, but also the chance to learn more about the challenges faced by low-income populations in Dallas. Most rewardingly, it was neat to see how my role as a medical student and future physician can make a difference in changing the discussion around nutrition and health among low-income populations.
– Priya Mathew, Medical School Class of 2021