Genetics, Development and Disease Ph.D. Program
About the Genetics, Development and Disease Program
The nationally ranked Genetics, Development and Disease Graduate Program combines biology with the latest technology to enable researchers to delve into the genetic, molecular, and developmental mechanisms underlying basic biology and disease. UT Southwestern Graduate School of Biomedical Science's Genetics and Development Program has received a number of national recognitions, including:
Named one of the top molecular biology programs in the nation by U.S. News & World Report
Ranked No. 1 for public institutions nationally and No. 7 worldwide by Science Watch for the citation impact of the Molecular Biology and Genetics faculty
The Program attracts scientists who are dedicated to pushing the boundaries of DNA research and making discoveries that will impact the prevention, early diagnosis, and treatment of genetic disorders. Faculty members use a wide array of experimental systems, including yeast, C. elegans, Drosophila, zebrafish, mice, and humans, in their quest to understand biological processes.
Research areas in the Genetics, Development and Disease Graduate Program include:
Stem cell development
MicroRNAs and gene silencing
Cell growth and cell death
Genetics of disease
Students benefit from the strong tradition of interdisciplinary training at UT Southwestern. They are encouraged to collaborate across disciplines to gain a better understanding of the complexity of genetics and development.
Students interested in joining the Genetics, Development and Disease Ph.D. Program should apply to the interdisciplinary umbrella program within the Division of Basic Science. First-year students complete a core curriculum that includes a core course, three or four laboratory rotations, and training in the responsible conduct of research. Students who perform satisfactorily in the first-semester core course are qualified to enter the Genetics, Development and Disease Graduate Program.
Message from the Program Chair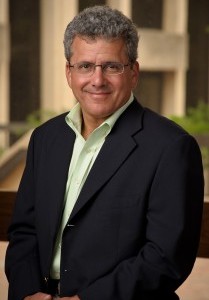 John Abrams, Ph.D.
Professor, Cell Biology
Graduate School Ph.D., Stanford University, 1989
Postdoctoral Training: Massachusetts Institute of Technology

The explosive growth of genetic knowledge now impacts nearly every dimension of the life sciences. Our curriculum is designed to prepare trainees to become exceptional scientists in the "post-genomic age." The Genetics, Development and Disease graduate program is truly multidisciplinary. Members of our program join from a broad spectrum of departments, applying state-of-the-art genetic strategies and a wide array of models to produce transformative insights bearing on development, health, and disease. Synergistic interactions between human geneticists and scientists engaged with genetic models are cultivated through an NIH-funded Training Grant.