About Us
UT Southwestern's Simulation Center supports programs that offer fully integrated simulation-based learning for medical students, residents, and fellows from our graduate medical education program. Learners benefiting from the Simulation Center include:
1,400 residents and fellows for all departments annually
1,000 medical students for all training annually
150 learners from UT Southwestern School of Health Professions
Faculty training for 45 departments and other stakeholders
UT Southwestern Health Care System training
Interprofessional education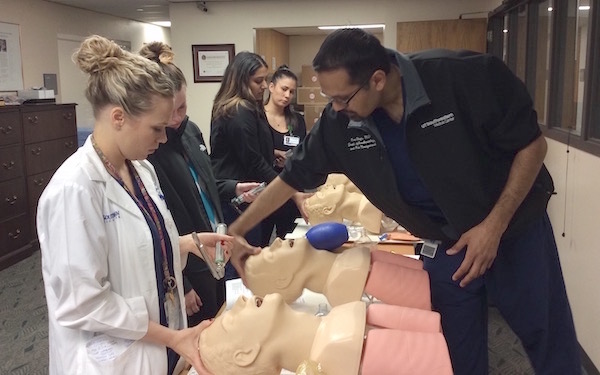 Each simulated clinical environment boasts multispecialty, state-of-the art equipment in rooms equipped with audiovisual recording devices that feed into an advanced clinical simulation management platform. This system allows review, debriefing, and analysis of the captured activities by trained experts.
UT Southwestern's enhanced simulation program provides training in 13 competencies – called entrustable professional activities (EPA).