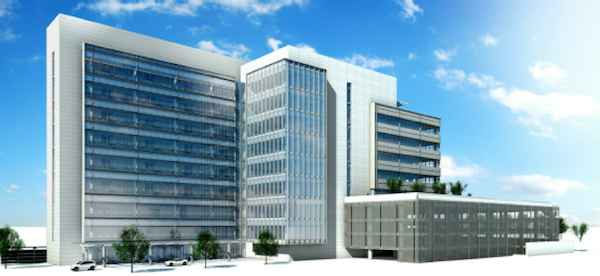 UT Southwestern's state-of-the-art Simulation Center is one of the largest simulation centers in the United States.
Occupying 49,000 square feet on the entire second and third floors of the West Campus medical building, the Simulation Center replicates and creates virtual environments for training in clinical care and procedures provided in a wide variety of settings, including operating rooms, labor and delivery suites, intensive care units, and the emergency room.
Each simulated clinical environment boasts multispecialty, state-of-the art equipment in rooms equipped with audiovisual recording devices that feed into an advanced clinical simulation management platform. This system allows review, debriefing, and analysis of the captured activities by trained experts.
Twenty standardized patient rooms are available to train health care providers, as well as interchangeable high-fidelity manikin rooms, task training spaces, dedicated classrooms, and other labs and facilities.
Highlights of Our Facilities
High-fidelity training environments, including an emergency department room, an intensive care room, and a labor and delivery room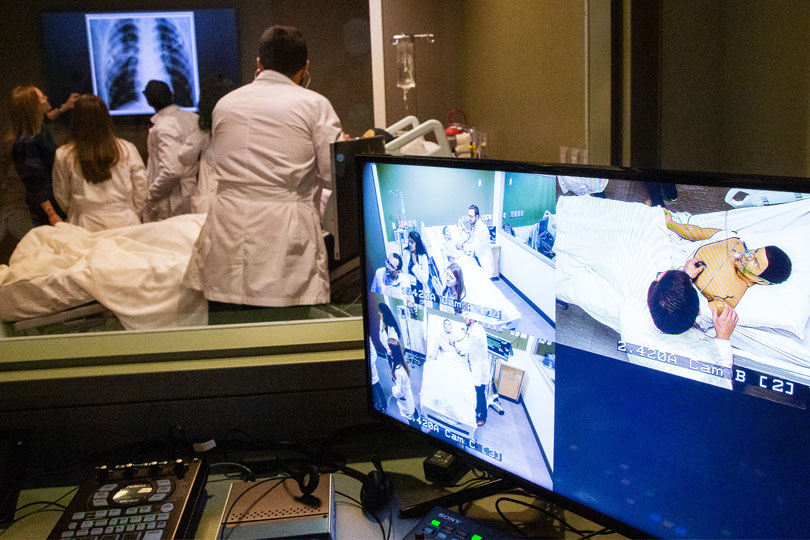 These rooms are large enough to run multiple patient scenarios, and have direct observation control rooms equipped with one-way mirrors. They can also accommodate additional mobile equipment such as crash cards, fluid infusers, intubation scopes, and more. Rooms have overhead communication equipment, a large wall monitor for image display, and four ceiling mounted Pan-tilt-zoom cameras to record video-assisted debriefing.
Robotic operating room suite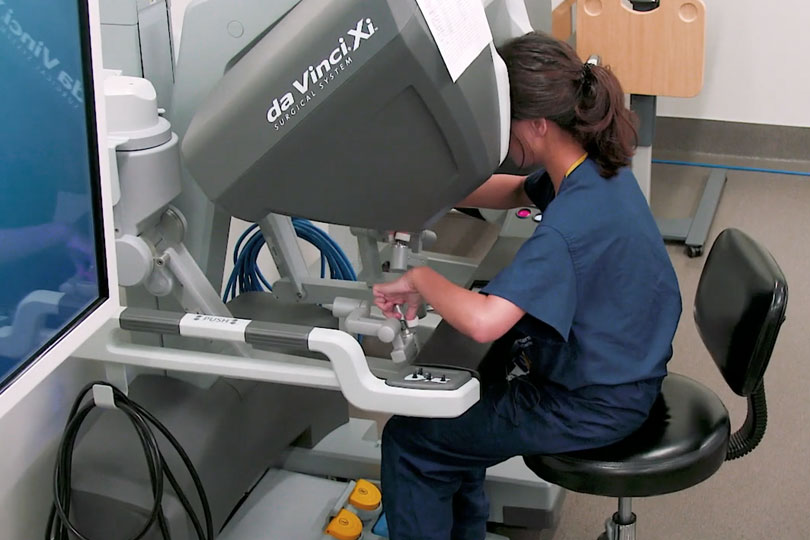 The robotic operating room suite includes a da Vinci surgical robot and control console, as well as a multi-screen surgical display. The room is also equipped with cameras and recording capabilities.
Operating room suite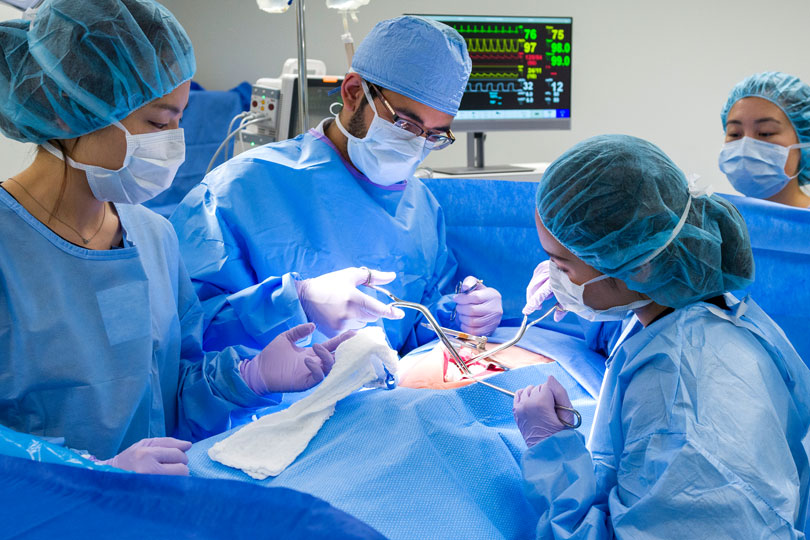 The operating room suite is set up as a true OR. From overhead displays to patient set-up, learners are immersed in the OR environment from the moment they step in the door. Simulation is operated from an adjacent control room with direct view through a one-way mirror.
Robotic surgery-training environments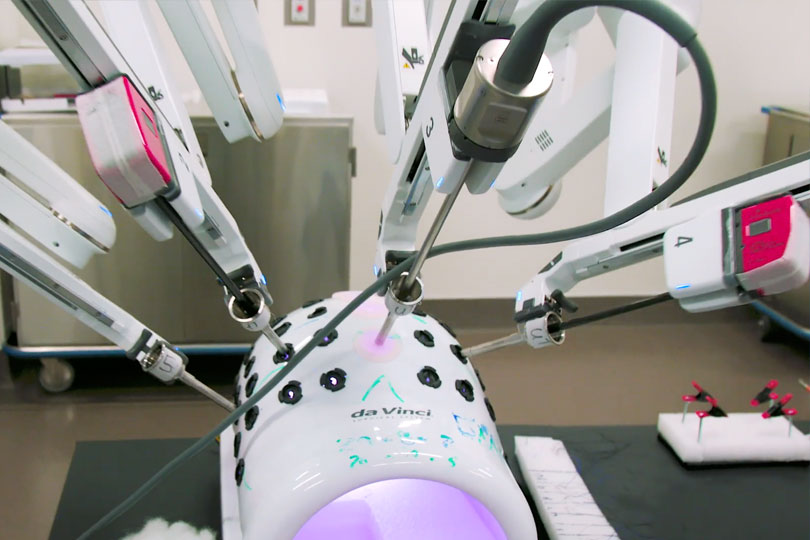 In addition to the robotic operating room suite, other robotic surgical locations are available to use with the "in-house" robot, as well as ones brought in for particular training sessions.
Laparoscopic and suture training lab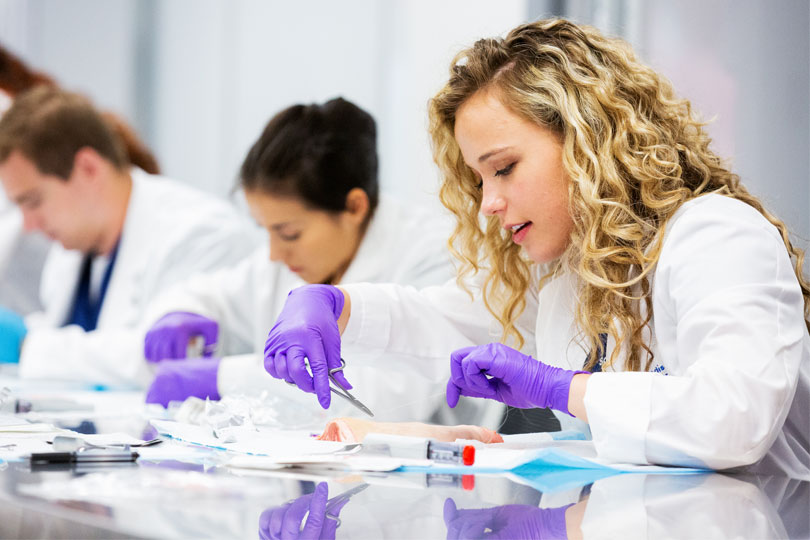 The laparoscopic and suture training lab is used by many levels of learners, but is available to graduate-level trainees 24 hours a day, 7 days a week. In this room they can practice suturing and laparoscopic techniques that require intensive eye-hand coordination.
We also offer:
20 standardized patient exam rooms
Seven debriefing/meeting rooms
Wet/dry lab with 140-seat capability
Engineering and innovations lab
Multi-skills lab