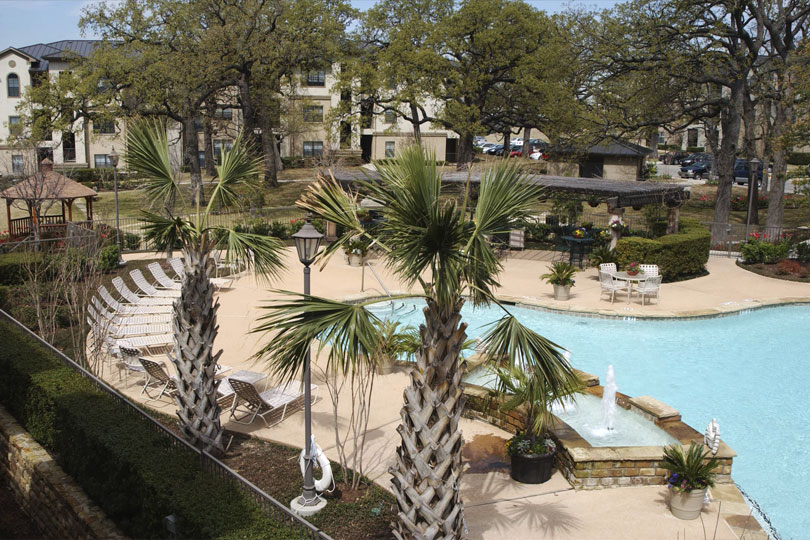 UT Southwestern Medical Park Apartments
UT Southwestern Medical Center has on-campus housing, known as Southwestern Medical Park Apartments. The community consists of 282 units: 120 two-bedroom/two-bath units and 162 one-bedroom/one-bath units. Due to limited space, priority is given to students in degree-granting programs. Residents, fellows, and faculty are not eligible to live in student housing.
Property Features
Apartment amenities include:
Central air and heat
Washer and dryer
Kitchen appliances: refrigerator/icemaker, stove, microwave, and dishwasher
Ceiling fans
Monitored alarm system
Free basic cable (upgrades available for an additional fee)
The gated community has a 24/7 public safety officer stationed at the entry control booth, an on-premises leasing office, a fitness center, a clubhouse with a study center, a gazebo with gas grills, a swimming pool, and scheduled shuttle service to the UT Southwestern campus.