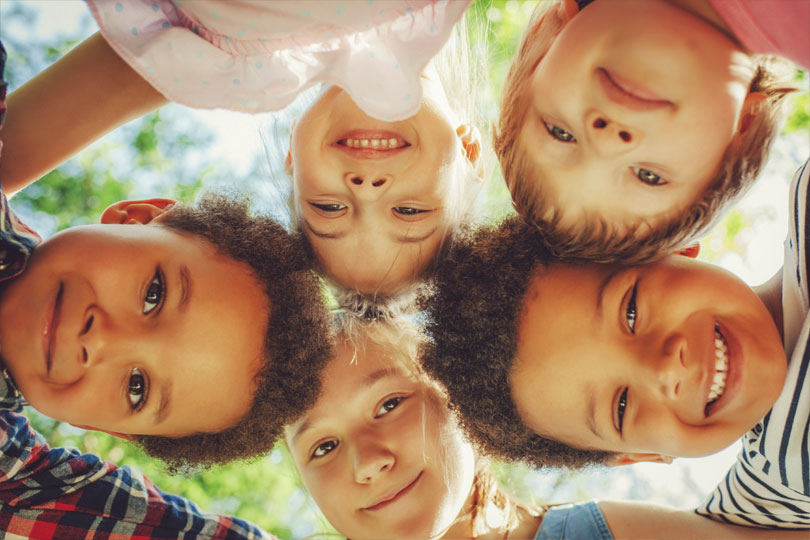 Partnering with the University of Texas at Dallas and First Step Learning Centre, UT Southwestern Medical Center offers stimulating and quality care for a total of 325 children ages 6 weeks through kindergarten at two campus locations.
These services are available to faculty, postdoctoral fellows, clinical residents, students, and staff.
UT Southwestern–UTD Callier Child Development Center
Located adjacent to the South Campus at 1966 Inwood Road, the Callier Child Development Progam provides an active, nurturing learning environment based on the HighScope curriculum as well as the Texas Essential Knowledge and Skills (TEKS) for kindergarten students. Fully accredited by the National Association for the Education of Young Children, Callier is open 7:30 a.m.–6:30 p.m. Monday through Friday.
For enrollment information, contact the Callier Child Development Center at 214-905-3094.
Enrollment priority may vary based on the applicant's status—faculty, staff, student—so call early to inquire about potential openings.
First Step Learning Centre
Located in the Paul M. Bass Administrative and Clinical Center on the North campus, First Step Learning Centre has been operating since 1998 and offers an educational curriculum, a breastfeeding room, arts and computer rooms, an updated playground, and a cafeteria. The center is open 6:30 a.m.–6:30 p.m. Monday through Friday.
For enrollment information, call 214-352-8608.