Current Fellows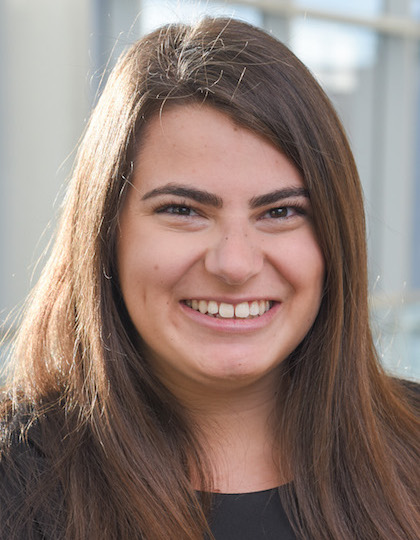 Sasha Manouchehripour
Sasha Manouchehripour completed her Master of Health Administration from the University of Iowa in 2018. During her time in Iowa City, Sasha was a Graduate Assistant at the University of Iowa Hospitals and Clinics. There, she worked in Perioperative Services where she developed the Master Operating Room schedule for the new University of Iowa Stead Family Children's Hospital. Additionally, Sasha interned at JPS Health Network in Fort Worth, Texas in 2017. She was responsible for creating an internal Utilization Management Department within Behavioral Health to improve insurance pre-authorization efficiency and reduce denials.
Prior to graduate school, Sasha earned her Bachelors of Business Administration in Management and Marketing from Oklahoma State University. Sasha is originally from the Dallas-Fort Worth Metroplex and is grateful to have the ability to give back to the community in which she was raised.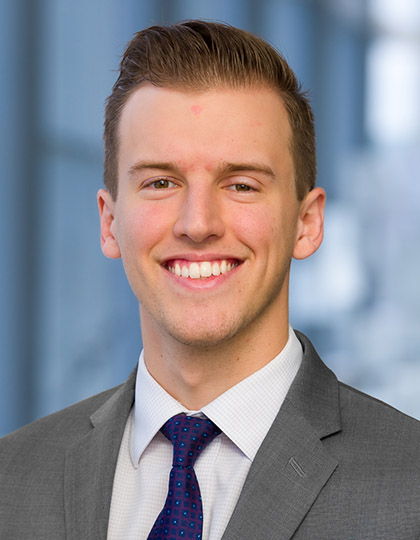 Michael Baker
Michael Baker completed his Master of Health Administration from Texas A&M University in 2019. While completing his graduate degree, Michael worked in Clinical Business Operations for the Texas A&M Health Science Center. There, he designed Physician Performance Dashboards to improve provider performance transparency and assisted in the transition of TAMHSC medical supplies contracts. Michael also interned at Ascension Seton in Austin, Texas during the summer of 2018 where he worked on projects to increase employee retention and improve patient access for the Ascension Medical Group.
Outside of work, Michael has represented Texas A&M in the University of Alabama-Birmingham National Health Administration Case Competition where the Texas A&M team finished as a national finalist. He has also been published as a co-author in MGMA Connection Magazine.
Prior to graduate school, Michael earned his Bachelors of Science in Kinesiology and Health from the University of Texas at Austin. Michael was born and raised in Athens, Texas, and enjoys sports and travelling in his free time.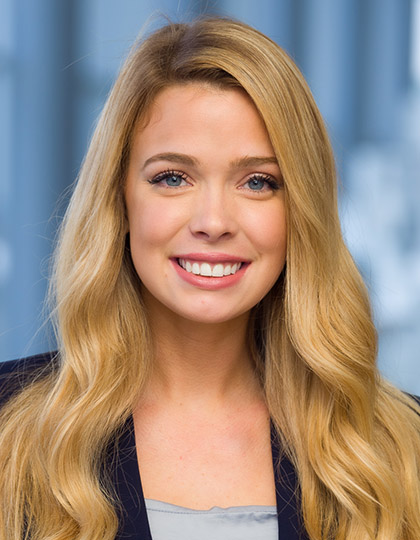 Lana Vega
Lana Vega completed her Master of Health Administration from the University of Florida in 2019. During her time in Gainesville, Florida, Lana was a graduate intern for the University of Florida's College of Medicine. There, she worked in the Pediatric Pulmonary Division where she developed best practice strategies for recruitment and retention of a diverse workforce. Additionally, Lana interned at Vanderbilt University Medical Center during the summer of 2018. She was responsible for the creation of Visual Management Boards geared towards improving quality and access to care within six outpatient surgical clinics. Additionally, she was involved in the creation of a dashboard that would track and report visit volumes in 20 of the surgical clinics.
Prior to graduate school, Lana earned her Bachelors of Business Administration in Management from the University of Alabama. Lana is originally from the greater Atlanta area but is excited to give back as a new member of the Dallas community.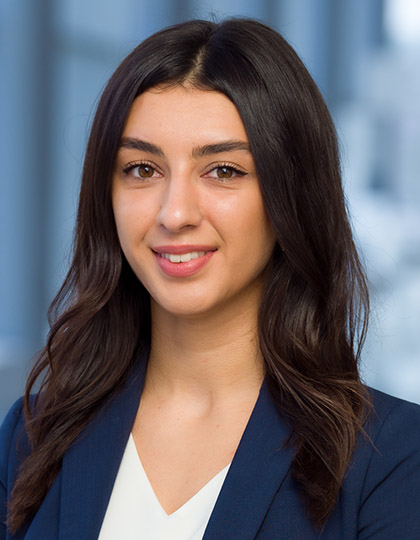 Pooneh Nazaran
Pooneh Nazaran completed her Master of Health Services Administration from the University of Kansas Medical Center in 2019. While earning her MHSA degree, Pooneh worked as a Graduate Research Assistant and Registered Nurse in the Kansas City area. During the summer, Pooneh interned at Children's Mercy hospital in Kansas City, Missouri. She managed and developed a tracking tool to ensure verification of the Trauma and Burn programs through the American College of Surgeons.
Pooneh earned her Bachelor of Science in Nursing degree from Wichita State University. Although a Kansas native, Pooneh really enjoys exploring the Dallas-Fort Worth area, and becoming part of the greater Texas community.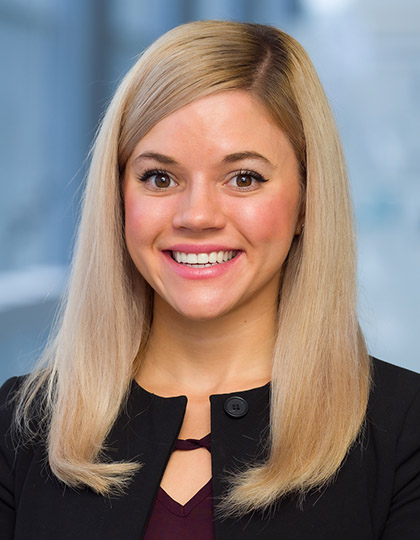 Emily Santiago
As a former elementary school teacher, Emily Santiago became acutely aware of the effect excellent and poor health care can have on the brain's ability to function. Emily saw drastic health care disparities among her students, and she decided to change her professional course to better serve those children and their families by joining an industry capable of increasing health care outcomes and access.
Emily began her health care career in Kansas City, Kansas, working for Saint Luke's Health system as a rehabilitation information associate and rehab technician. During that time, she worked to obtain her Master of Health Services Administration degree from the University of Kansas Medical Center. She then completed an internship with Saint Luke's Physician Group, an entity of Saint Luke's Health System, where she was later asked to join the Population Health team as a Population Health Analyst. Population Health allowed Emily to combine her skills as analyst and educator. Emily supported and managed a Comprehensive Primary Care Plus program for 11+ practices, monitored emergency department utilization, educated providers on regulatory compliance metrics, and dealt directly with payors to determine effective quality metrics and reimbursement practices.
After achieving her MHSA, Emily moved to Dallas to work as an Administrative Fellow for the University of Texas Southwestern Medical Center where she looks forward to broadening her leadership and business skills to better serve the patients that first inspired her to begin this journey.