The Division of Pediatric Surgery offers a two-year fellowship training program with a new fellow accepted every year. The educational goal is to provide the fellow with advanced knowledge and training in the management and treatment of surgical disease in infants and children. Upon completion of training in the pediatric surgery fellowship program, our fellows are expected to perform as highly competent pediatric surgeons.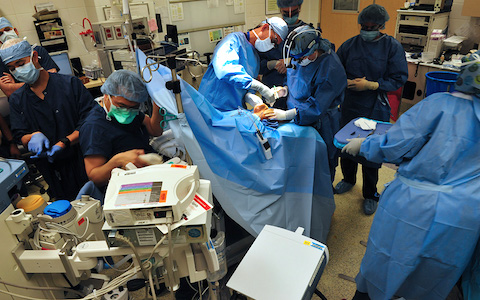 Trainees entering this program must have completed a general surgery residency and meet the requirements for certification by the American Board of Surgery including ATLS certified. He/She will spend the majority of time at Children's Health℠ Children's Medical Center Dallas, a 490-bed children's hospital that features 58 NICU beds, 42 PICU beds, 32 cardiac ICU beds, various outpatient clinics, and a state-of-the-art emergency center designed specifically for children. Parkland Memorial Hospital, which is adjacent to Children's, has a new 96-bed intensive care nursery that serves the Parkland obstetric service of more than 10,000 deliveries per year.
Program Structure
The first year includes rotations in the neonatal intensive care unit and pediatric intensive care unit. The entire second year is spent on the pediatric surgery service. During the second year, the fellow will run the pediatric surgery service, teach the general surgery residents and medical students, and will participate in the organization of the formal teaching conferences. He/She will also act as the teaching assistant for progressively more complex procedures.
Clinical Stats
In an average year, the pediatric surgery service performs more than 4,500 cases, sees more than 5,000 outpatients, and is primarily responsible for more than 1,000 injured trauma patients. The service is composed of 11 full-time faculty members, all of whom actively participate in the educational mission of the division.
Educational Experience
The Pediatric Surgery Fellowship Program offers a wide range of educational experiences. Training includes the operating room, bedside, outpatient clinic experiences, and the Simulation Center. The Program offers conferences throughout UT Southwestern Medical Center and Children's Health. UT Southwestern conferences are held on Wednesday and Children's Health conferences are held every Thursday; topics are rotated over the length of the program to provide a thorough coverage of diagnoses and management options. We also utilize the Simulation Center for teaching minimally invasive neonatal techniques.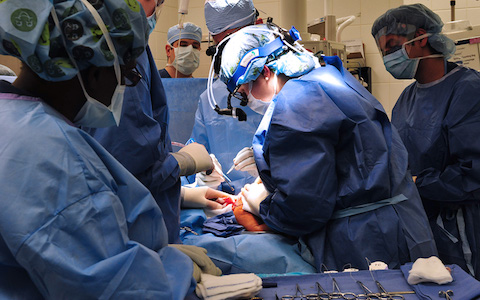 Requirements
To enter the program as a trainee, you must have completed a general surgery residency and meet the requirements for certification by the American Board of Surgery. You also, at minimum, must have: Advanced Trauma Life Support (ATLS), Advanced Cardiac Life Support (ACLS), Basic Life Support (BLS), and Pediatric Advanced Life Support (PALS) certifications at the provider level.
Fellowship Program Director