Internal Medicine Residency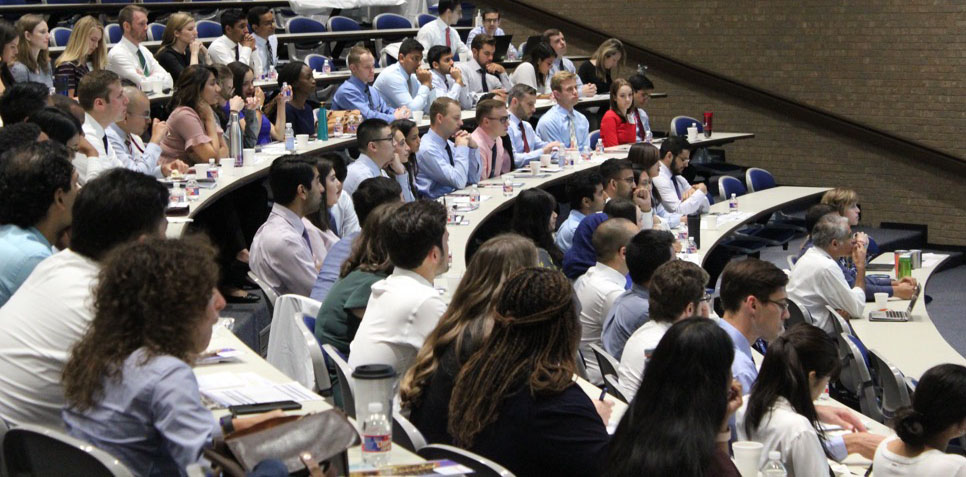 Jump to …
Program Aims
Produce scientifically curious graduates who are clinically excellent and place patient-care, particularly care for vulnerable populations, as their leading priority.
Develop future academic and community leaders who will generate new knowledge and serve patients in all fields of internal medicine, regionally and nationally.
Produce graduates who will help transform health care to meet the challenges we currently face – an aging population with multiple chronic health problems, a need for better overall population health at less cost, and a political and economic environment that characterized by disparity in health outcomes.
Foster a learning environment which values lifelong learning, practicing medicine with a sense of purpose, while being cognizant of the importance of personal health and wellbeing.
Our People
Clinical Experience
Research
Our Research
Mentorship
Access to Mentorship by nationally/internationally renowned experts
Dedicated Faculty to assist with navigating the landscape for research and quality improvement

Chief Resident for patient safety, research and quality improvement
Newly added Associate Program Director for research
Physician Scientist Training
Internal Medicine has three options for access to funded physician scientist training.
Education and Tracks
Education
Tracks
Committees and Resident Led Initiatives
Alumni
"

Everything I am as a physician I owe to having trained at UT Southwestern. An environment where the scientific principles of modern medicine merge with hands-on responsibility for patient care.

"



Jonathan Weissler, M.D.
Professor of Internal Medicine,
Division of Pulmonary and Critical Care Medicine
Vice Chair of Clinical Affairs, University Hospitals
"While our training program continues to evolve and innovate, I believe the core aspects remain the same as they have for decades. We bring together incredibly talented people, who share a common purpose to provide the very best care to those who have the least, and empower them to grow as clinicians and to also pursue excellence in education and research. This results in a training program that is deeply satisfying and also great fun! "
"One would be hard pressed to find an internal medicine training program that combines so much direct patient care responsibility with a teaching program of the quality of UT Southwestern. The residency training I received at UT Southwestern surpassed anything I had seen in other parts of the country. If you want to learn how to take excellent care of very sick patients and understand the pathophysiology of their diseases, then the UT Southwestern Internal Medicine Residency program is the place for you. ​"
Campus Tour
Location