Clerkship Period and Scholarly Activities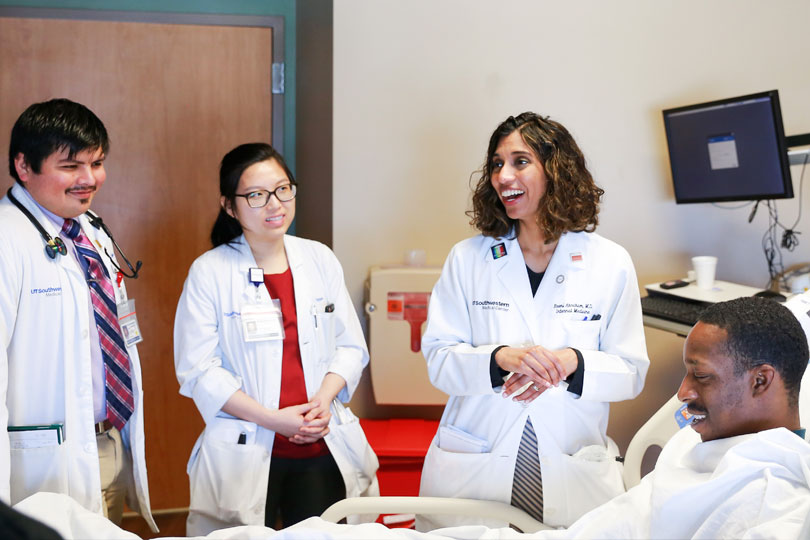 Clerkships begin in the second semester of second academic year and follow the systematic presentation of integrated basic science and clinical topics during the 18-month pre-clerkship phase of education. By starting clerkships before the third year of medical school, medical students have the opportunity to explore more clinical fields to assist them in deciding on their ultimate career specialty and students who have already decided on a discipline for training are able to explore a selected topic in greater depth or broaden clinical experiences with other opportunities.
Key elements of the clerkship phase are: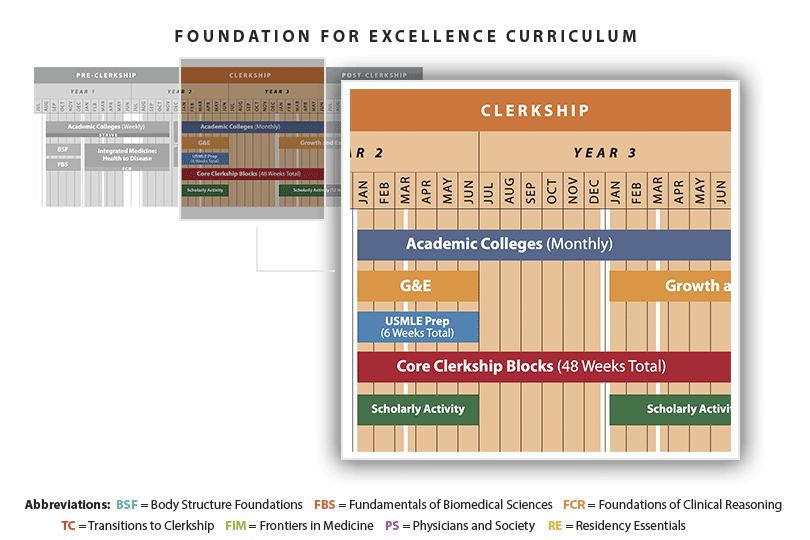 Scholarly Activity
Scholarly activity is an important component of the curriculum at UT Southwestern Medical School. It supports our dedication to providing students with opportunities to grow in diverse areas with novel career opportunities that excite and inspire. Student projects are supervised by a faculty mentor. The Scholarly Activity Project provides students with skills for scholarly inquiry based on ethical principles and focuses on discovery of new knowledge that is skillfully transmitted to others.
Students choose from six tracks including basic research, clinical research, education research, global health, community health, and quality improvement. These tracks are not all-inclusive; the curriculum allows for the development of additional topics, for example bioengineering projects in either the research or clinical tracks, based on student interest and faculty guidance. It is also possible for a small group of students to participate in a joint project. The completion of each activity involves a final "product" to be defined by the organizing committee of each track.
The scholarly activity rotation will be scheduled during the clerkship and post-clerkship periods. Other than participation in the Academic Colleges, this 12-week period will be solely devoted to scholarly activity.