Wen Mai Wong
Mentor: Julian Meeks, Ph.D.
Undergraduate Degree: Biology
Undergraduate Institution: St. Mary's University
Hometown: Phoenix, Ariz.
Awards/Fellowships: Graduate School: Ruth L. Kirschstein National Research Service Award (NRSA)
Individual Predoctoral Fellowship (F31) – NIDCD
Academic Excellence Award – UTSW
AChemS Student Housing Award – AchemS
Undergraduate School: Honors Scholar – St. Mary's University
MARC U-STAR Scholar – St. Mary's University
Measles and Rubella Champion Award – American Red Cross
Multicultural Scholarship – American Heart Association
Pre-MARC Scholar – St. Mary's University
How did you become interested in science and/or research?
As a first-generation college student, my interest in neuroscience began with basic questions that I had never thought to ask growing up. My parents immigrated to America hoping to give my siblings and me opportunities they never had, but it was difficult for them to teach us about potential career paths without the knowledge of what is possible.
Upon entering college, I was extremely fortunate to find inspiring mentors that could see my interest and curiosity in science. They exposed me to invaluable experiences such as conducting research on campus. However, my undergraduate research experience ultimately left me with a desire to gain exposure to more cutting-edge research; I wanted to expand my horizons and, at the same time, explore research in other fields.
It was during my participation in summer research programs that I was exposed for the first time to the field of neuroscience. It was the excitement I experienced from being able to record and image neuronal responses in real time that ultimately solidified my interest in pursuing research questions in neuroscience as a scientific career.
Please describe your research.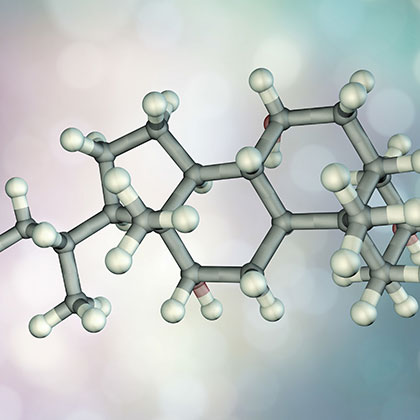 Our bodies are constantly being bombarded by sensory information that our brain must process and interpret. These senses not only guide us to delicious food and away from danger/disease, they also powerfully influence our memories and emotions (for example, most of us can remember baking cookies with family members). In my research project, I am seeking to identify the physiological mechanisms that underlie a newly discovered chemosensory role for bile acids, a critical class of digestive steroids.
In addition to informing our understanding of mammalian chemosensation, my research is exciting because we are discovering new steroid receptors, providing a new opportunity to find new links between gut physiology and the brain.
Why did you choose UT Southwestern?
I chose to join the UT Southwestern (UTSW) Neuroscience Graduate Program due to my overwhelmingly positive experience in the Summer Undergraduate Research Fellowship (SURF) program in 2014. While UTSW is home to many world-renowned researchers, including six Nobel Prize winners, and houses many advanced core facilities, what really stood out to me was the outstanding collaborative environment UTSW had to offer. There was always a sense of passion for science and discovery in my interactions with both faculty and students – something that did not shine as bright in other programs. This collaborative community at UTSW that promotes the growth of its scientists immediately drew me in. Collectively, it was my interactions with the students and faculty, the value the school places on discovery-based biomedical research, and the unique advanced scientific core that allows for conducting cutting-edge research that led me to choose UTSW for my doctoral training. I felt that training to be an independent scientist at a top-tier research institution, which has a long history of successful trainees who become leaders in their respective fields, would best prepare me for my career goals.
What do you think makes the Neuroscience Program one of the best?
Aside from world-renowned scientists and advanced core facilities that students such as myself have access to, UTSW places an emphasis on training students to be well-rounded scientists. Through the vigorous umbrella program all students are trained to be well-versed in general scientific ideas and concepts before undertaking specialized courses in their field of choice. The neuroscience courses encompass important topics such as electrophysiology and computational neuroscience.
Furthermore, as students, we can also partake in quite a few special topic classes relevant to our work. For example, I have taken a course in microscopy and imaging techniques which was fundamental in my own understanding of imaging techniques I am now actively using in the lab.
Finally, the neuroscience program does an excellent job of preparing its students for writing grants. By the end of the first year, we've taken a course focused specifically on engaging us in the grant writing process. The information I learned and gained from the writing task was then implemented as I was preparing for my qualifying exam and writing the NRSA. Overall, the fundamental skills and knowledge you gain from the neuroscience program prepares students, such as myself, to become independent scientists.
What do you love about the Neuroscience Program?
A prospective student should get their Ph.D. at UTSW not only because of the outstanding training they would receive as a Ph.D. candidate, but also because of the community they would be joining. UTSW is truly a collaborative cohort of scientists who wishes to see the student's success above all. At UTSW, it is commonplace to discuss your research with those outside of the lab and gain insight and help with experiments – especially if it is not the prime technique used in your lab. Furthermore, UTSW promotes cross-disciplinary research, which I think is fundamental to advancing science and promoting human health.
Finally, and importantly, at UTSW there is a strong emphasis placed on personal development aside from just standard scientific (academic) training, with many seminars and workshops provided to students and postdocs encompassing a broad range of topics geared toward professional development outside of the lab setting.
Overall, I think UTSW creates well-rounded scientists prepared for their next step in their career choice.
– Wen Mai Wong, Neuroscience Graduate Program