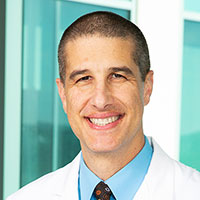 We are living in an era that is experiencing rapid increases in prevalence of disorders of metabolism. Metabolic diseases such as obesity and diabetes touch us, our families, and our friends. Also, it is becoming clear that metabolic derangements contribute substantively to a number of other disorders. At UT Southwestern Medical Center, we are fortunate to work in a highly collaborative, internationally recognized academic community of basic science researchers and physician-scientists who continue to make exciting and important discoveries leading to greater awareness of the molecular underpinnings of these metabolic diseases.
The Molecular Metabolism and Metabolic Diseases (3MD) Track at UT Southwestern is designed with metabolism in mind. Its goal is to train Ph.D. students to perform cutting-edge basic science research on the hormonal, neuronal, and biochemical processes underlying the metabolic derangements that lead to and result from disease states. We aim to recruit a group of diverse, motivated, and energetic students who share the passions of our multidisciplinary faculty in solving the mysteries underlying metabolic diseases. Through elective coursework, journal clubs, and weekly symposia that cover the latest research findings regarding metabolic diseases, participation in novel research projects incorporating a host of state-of-the-art techniques, and social activities that provide opportunities to bring together students with like-minded interests, we aim to help students make new discoveries and prepare for careers in the field of molecular metabolism and metabolic diseases.
The 3MD Track is one of only a handful like it in the country, and UT Southwestern has a long history of making impactful, award-winning contributions to the field of molecular metabolism and metabolic diseases. If you are interested in a career performing basic science research on metabolism, metabolic diseases such as obesity, diabetes mellitus, dyslipidemia, cachexia, eating disorders, cancer, fatty liver disease, metabolic syndrome, and metabolic bone disorders, or disorders associated with metabolic derangements such as those of the neuronal, immune, endocrine, and cardiovascular systems, I invite you to learn more about the 3MD Track. Thank you for your interest.