In May 2021, we opened a 71,000-square-foot expansion facility to complement the 63,000-square-foot radiation oncology building that we opened in 2017. These adjoined facilities are dedicated solely for the purpose of treating cancer and contain a wide array of state-of-the-art image-guided and adaptive technologies that include 18 treatment machines and four simulation machines:
2 Elekta Unity MR linac systems
2 Elekta Versa HDs
2 Elekta Gamma Knife Icons
1 Elekta Flexitron HDR System
1 RefleXion X1 PET linac
2 Varian Ethos
2 Varian Halcyon
2 Varian TrueBeams
2 Varian VitalBeams
1 Varian VariSource iX HDR system in a shielded Operating Room
1 AccuRay CyberKnife system
1 Xcision GammaPod, a dedicated breast SBRT device
1 Brainlab Mobius mobile CT scanner
1 Philips MR simulator
2 Philips Big Bore CT Scanners
Xstrahl superficial unit
Six Vision RT systems
Varian Eclipse is our main treatment-planning system, along with the dedicated treatment planning systems for the specialized radiation equipment. We also perform a number of other types of brachytherapy including Gamma Tile, IntraVascular and eye plaques.
"The expanded building is a confluence of multiple state-of-the-art technologies and the foundation of our vision for Radiation Oncology over the next five to 10 years. That vision, and all the technology behind it, is aimed at vastly improving outcomes, including both the cancer control rate and patients' quality of life. These machines possess unbelievable tools for fine-tuning the delivery of radiation therapy, precisely defining the location of disease, and minimizing the dose to normal, healthy tissues to an extent almost unimaginable just five years ago," says David Sher, M.D., M.P.H., Professor of Radiation Oncology and Associate Vice Chair for Clinical Operations.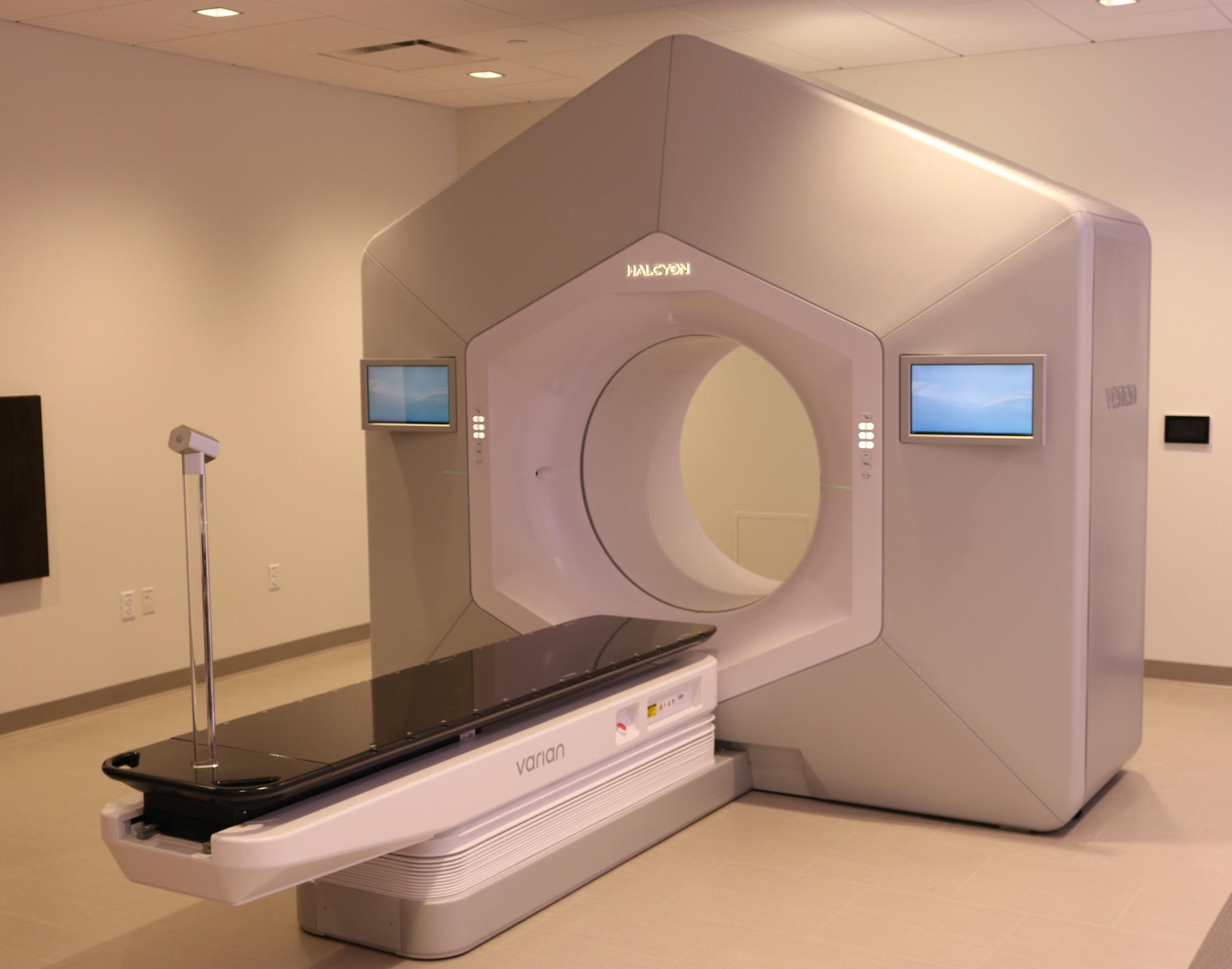 This equipment is extremely versatile and gives us the ability to provide:
A personalized patient experience
AI-assisted radiation therapy
A wide range of options for treatment delivery, including:

Flexibility
Precision
Efficiency
Adaptability to changes in the patient's anatomy, tumor size, and position
Ability to monitor the treatment progress due to biological and functional changes
The range of radiation oncology procedures we offer includes: MR-guided adaptive radiotherapy, CBCT-guided adaptive radiotherapy, PET-guided radiotherapy (when FDA approved), IMRT, SRS, SBRT, TBI, TSE, HDR and LDR brachytherapy, as well as cranial and pelvic LDR.