Radiation oncology residents work alongside our radiation oncologists and clinical staff, physicists, dosimetrists, and molecular biology researchers to provide care for approximately 200 patients each day. In addition to clinical training, each resident is provided a meaningful research experience in clinical, biological, and physical sciences, which leads to national meeting presentations, publications, and competition for funding from societies and foundations.
Education
The main objective of our program is to train our radiation oncology residents in the most advanced techniques in clinical treatment, to understand the principles of cancer therapy, and to be committed to exceptional patient care.
Upon completion of the program, residents are expected to:
Excel in each of the subspecialties within radiation oncology and have the ability to perform histories, physicals, diagnostic evaluations, and plan complex treatments, including stereotactic radiosurgery, intensity-modulated radiation therapy, and brachytherapy
Be aware of other treatment modalities available for treatment of specific malignancies and know how to integrate combined-modality therapies
Be proficient in radiation biology and radiation physics concepts to allow for board certification
Develop the communication skills required to establish working relationships with medical and surgical oncologists, as well as other medical professionals
Be prepared to fill leadership positions in the field of radiation oncology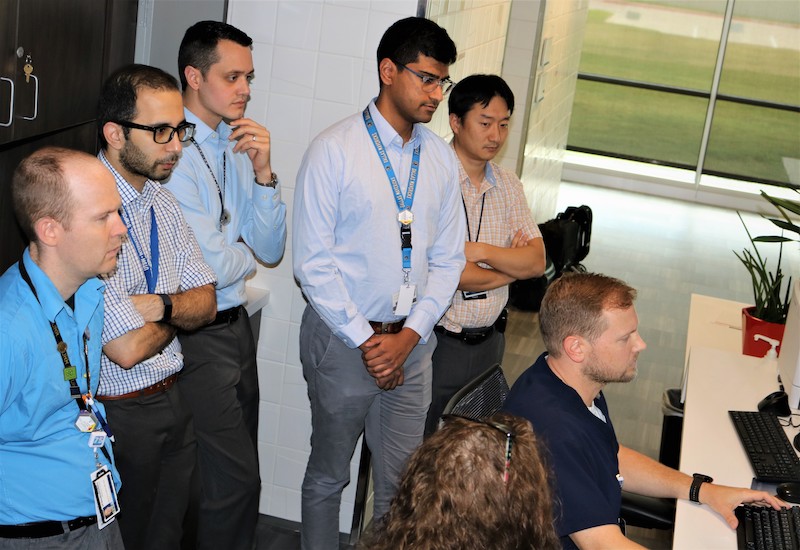 Curriculum
Our curriculum includes opportunities to learn through various means, such as radiation physics and molecular radiation biology courses, tumor boards, multidisciplinary conferences, clinical lectures, electives, and, of course, research.
Research
Our residents have many opportunities to participate in clinical, basic science, translational, and other academic research. Apart from a dedicated and full year of protected research time for PGY-4s, residents have many clinical research opportunities available. Whether as the principal of a study or assuming responsibility with their attendings, these opportunities have produced oral presentations, posters, peer-reviewed publications, and successful grant applications. Residents who want to stay on a scientific route can seek an even longer research experience; the American Board of Radiology (ABR) Holman Research Pathway allows residents to dedicate even more time solely to research. Learn more about research.
Medical Oncology (Adult and Pediatric)
Residents will assist adult and pediatric medical oncologists in the care of patients in the hospital and in outpatient clinics. Upon completion of the medical oncology rotation, residents will be able to:
Perform history and physical examinations appropriate to patients with various forms of cancer, with particular attention to examination of the primary site and common sites of spread of the particular type of malignancy
Stage the cancer
Interpret radiographic studies and recognize pertinent pathologic findings
Understand the various types of treatment for the specific age ranges and malignancies
Radiation Physics
The objective of the radiation physics rotation is to teach basic principles of radiation physics, basic methods of external beam dosimetry, interstitial and intracavitary dosimetry, and principles and practices of intensity-modulated radiation therapy. Our physics team strives to provide residents outstanding training for safe, effective, and efficient delivery of radiation treatments.
Molecular Radiation Biology
The radiation biology rotation provides instruction in the interaction of radiation with normal and malignant tissues, early and late effects of radiation, various types of radiation used for therapy, and training in radiation safety, which will help prepare them for the board certification exam. If they choose, residents may spend elective time in radiation biology research.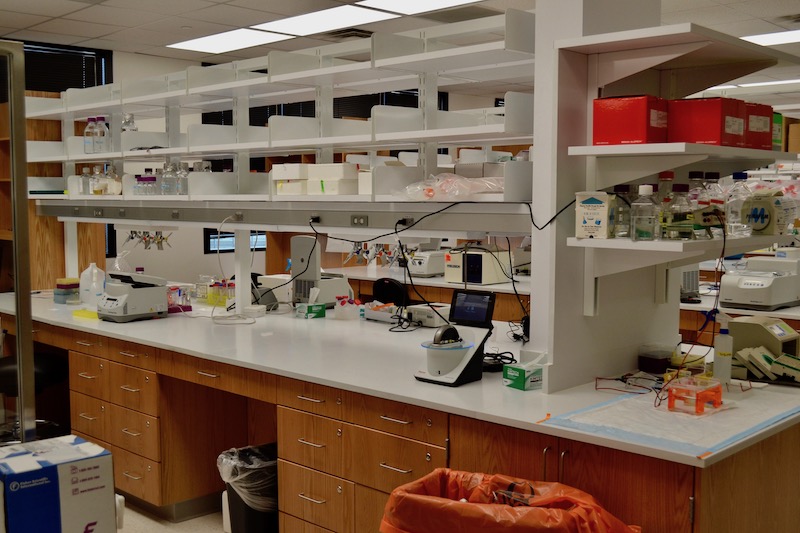 Multidisciplinary Conferences and Tumor Boards
Residents will attend multidisciplinary conferences and present cases as needed, and will accumulate skills and experience to:
Recognize the common presentations and physical findings in patients with particular types of malignancies, including common routes of spread of disease
Know the various means of obtaining tissue for diagnosis, which methods are best for particular types of tumors, and recognize the difference between benign and malignant tissues on pathologic review
Be able to interpret plain films, CT scans, MRI, and nuclear medicine studies for diagnosis and staging of patients
Be familiar with the different modalities used in the treatment of various malignancies (surgery, chemotherapy, or radiation therapy) and which types of treatment are most effective for a particular type or stage of malignancy
Clinical Lectures
Lectures provide specific information on various disease processes and treatment options and are offered to supplement teaching in the various rotations within the residency program and in other areas of UT Southwestern.
Electives
Residents can spend elective time in clinical or research rotations and can elect to concentrate more heavily in one of the areas of disease already covered in the mandatory rotations or to spend time at a facility offering a modality not available at UT Southwestern. Either way, the goals of the rotations are the same.
Additionally, residents interested in a more research-focused career, can elect basic research in radiation physics or radiation biology.