By combining superior patient care with innovative research in medical physics and molecular radiation biology, our Department is committed to being at the forefront of cancer care. Our residents are exposed to a broad spectrum of training across all divisions.
What UTSW Offers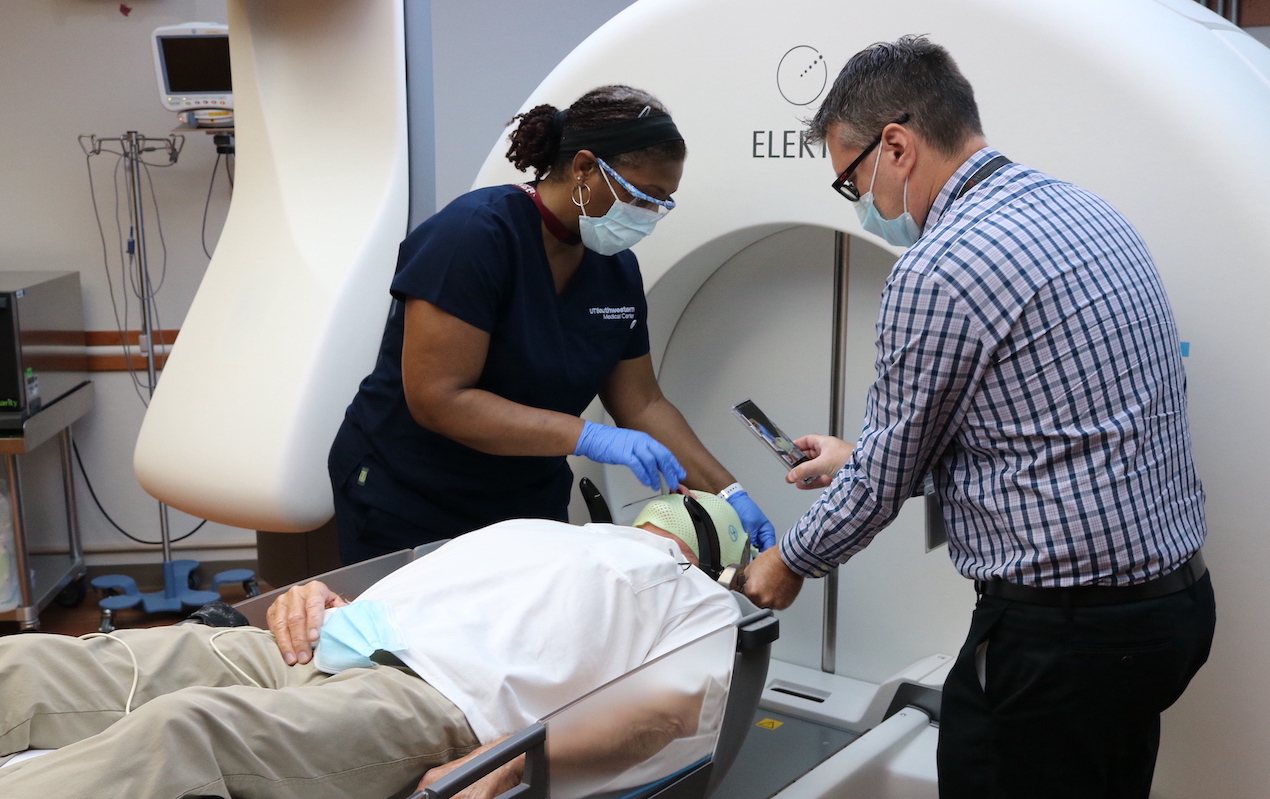 UT Southwestern has again been selected as the Best Hospital in Dallas-Fort Worth by U.S. News & World Report—our fourth consecutive year to earn that distinction. And 10 of our specialties and seven procedures were rated among the nation's finest.
6
Nobel Prize winners since 1985
26
members of the National Academy of Sciences
13
investigators with the Howard Hughes Medical Institute
$400M
dollars a year in research funding
5,500
projects funded by support from federal agencies, foundations, individuals, and corporations
Learn more about UT Southwestern.
---
What Our Department Offers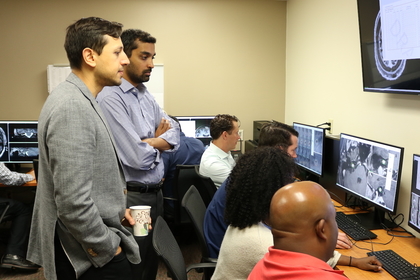 Our residency programs are strong in clinical practice, research, and academics, and we offer residents early exposure to a large and unique array of technology, including:
Two Varian Halcyon
Two Varian Ethos
Two Elekta Unity MR-Linacs
RefleXion PET-Linac
Philips Ingenia Ambition X MR simulator
Xcision GammaPod
Two Varian TrueBeams
Two Varian VitalBeams
Two Elekta Versa HDs
Two Elekta Gamma Knife Icon
Accuray CyberKnife M6
Xstrahl superficial unit
Two Varian VariSource iX HDR afterloaders
Two Philips 16-slice Brilliance large-bore 4D CT simulators
Four VisionRT systems
Three Active Breathing Coordinator systems
Brainlab Airo mobile, compact CT-simulator
Brainlab Exactrac System
Shielded OR dedicated for HDR brachytherapy and intra-operative HDR procedures. The range of radiation oncology procedures we offer includes: MR-guided adaptive radiotherapy, CT-guided adaptive radiotherapy, PET-guided radiotherapy, IMRT, SRS, SBRT, TBI, TSE, HDR and LDR brachytherapy, as well as cranial and pelvic LDR.
The size and continual growth of our Department gives residents the opportunity to participate in clinical innovation projects and assist in commissioning of new machines, software, and equipment. Our newest expansion is focused on adaptive radiation therapy through new innovative technologies.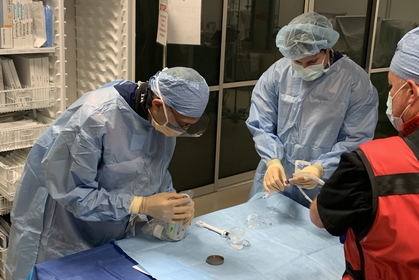 Our residents have a unique opportunity to attend our faculty-led training courses, including Gamma Knife and SBRT/SAbR programs, where they'll receive certifications upon successful completion.
We offer a diverse array of brachytherapy and intraoperative radiation therapy training options, which gives residents a distinctive opportunity to learn and master a specialized skill for a wide range of cancers. Our brachytherapy program includes:
Intraoperative radiation therapy (IORT): High-dose rate (HDR) IORT in our shielded brachytherapy suite and sealed HDR applicator IORT
Interstitial and intracavitary/intraluminal brachytherapy

Both low-dose rate (LDR) and HDR prostate brachytherapy programs, including salvage HDR brachytherapy
Intracavitary brachytherapy for cervical and endometrial cancer, and high volume interstitial brachytherapy program for advanced cancers
Endoscopic/palliative brachytherapy program for esophageal, biliary, lung, and rectal malignancies

Ocular brachytherapy
Intravascular brachytherapy for coronary artery stenosis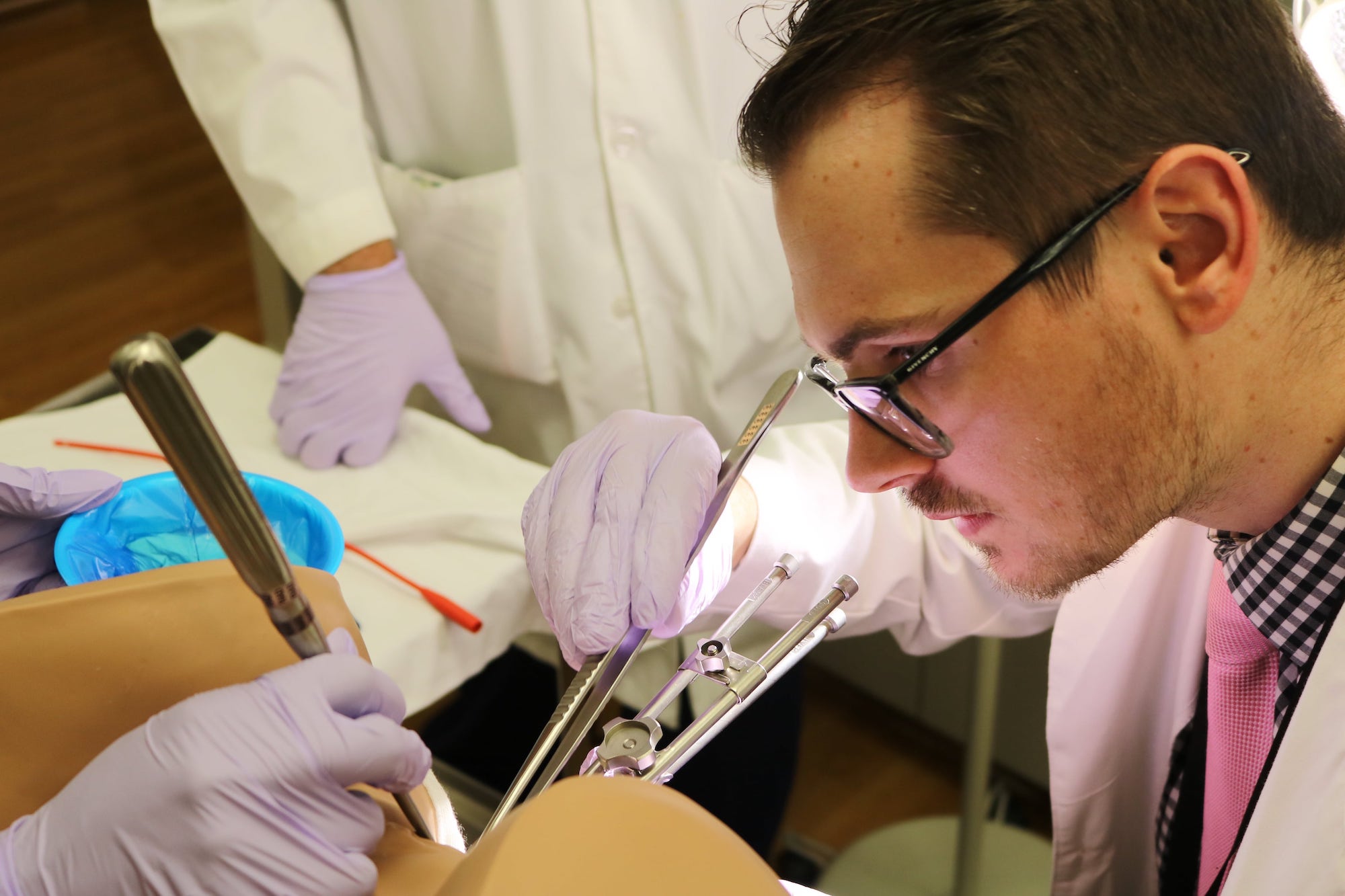 Additionally, we offer an advanced procedural program that covers fiducials, spacers, biopsies, and endoscopic procedures, as well as a simulation program that covers LDR and HDR prostate brachytherapy and gynecologic endocavitary brachytherapy.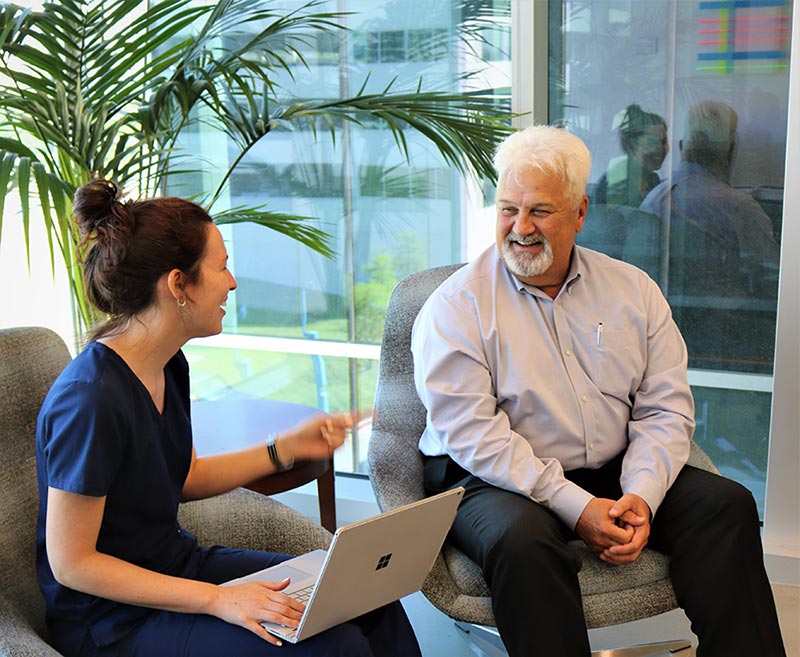 As one of the top academic medical centers in the country and the only National Cancer Institute-designated cancer center in North Texas, we lead and participate in clinical trials aimed at improving the outcomes of patients with cancer. Our residents have the opportunity to be a part of phase I-III clinical trial design and protocol writing. Our Department enrolls approximately 200 new patients in clinical trials each year.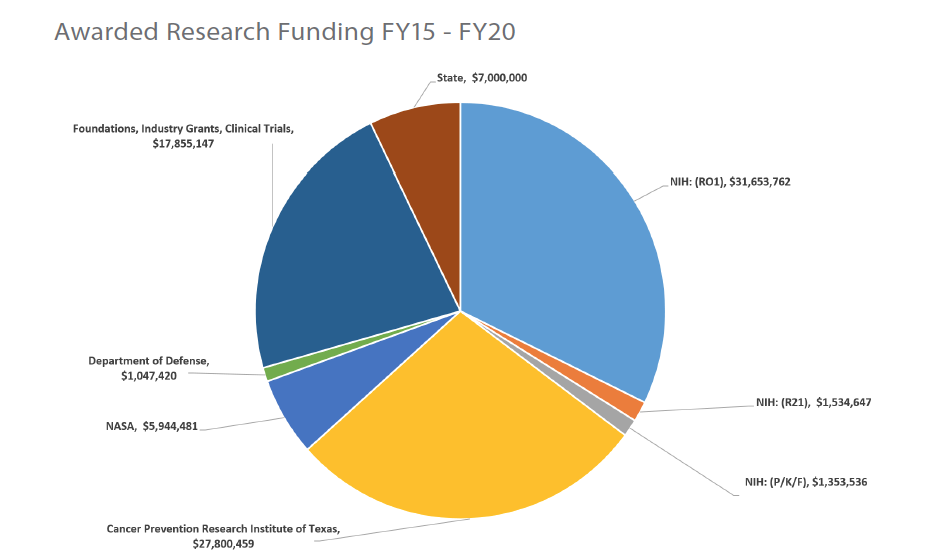 The National Institutes of Health (NIH) list all grants awarded to faculty members (PI or trainees) and the grant allocated through their institution. In FY19, UT Southwestern's Department of Radiation Oncology ranked 8th out of all other medical school-based programs for its research funding according to the NIH.
Post Graduation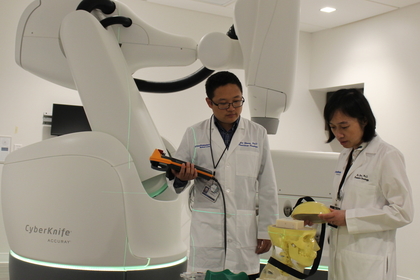 Upon graduation, our residents are highly trained in all aspects of radiation therapy, including treatments that originated at UT Southwestern, and, because of strong mentoring by faculty, they leave feeling confident to make decisions on their own.
Life in Dallas