Accredited by the Texas Medical Board, the Precision Radiation Oncology Fellowship (PROF) is a one-year training program that begins on July 1 and ends June 30. The clinical training focuses on the application of technologies that provide highly customized treatments for patients, including adaptive radiotherapy accelerators that can optimize the daily treatment based on the individual's anatomy of that day.
The fellowship curriculum will address candidates' varying needs and interests in clinical experience, process implementation, and research. With affiliation agreements with teaching hospitals that include Parkland Memorial Hospital, UT Southwestern University Hospitals (William P. Clements Jr. University Hospital and Zale Lipshy Pavilion – William P. Clements Jr. University Hospital), and Children's Health, we offer a wide variety of learning experiences.
Led by Dr. David Sher, our teams are committed to learning and superior patient care, and we consistently attract top-achieving applicants who share those same principles. We hope you'll consider our program.
What UTSW Offers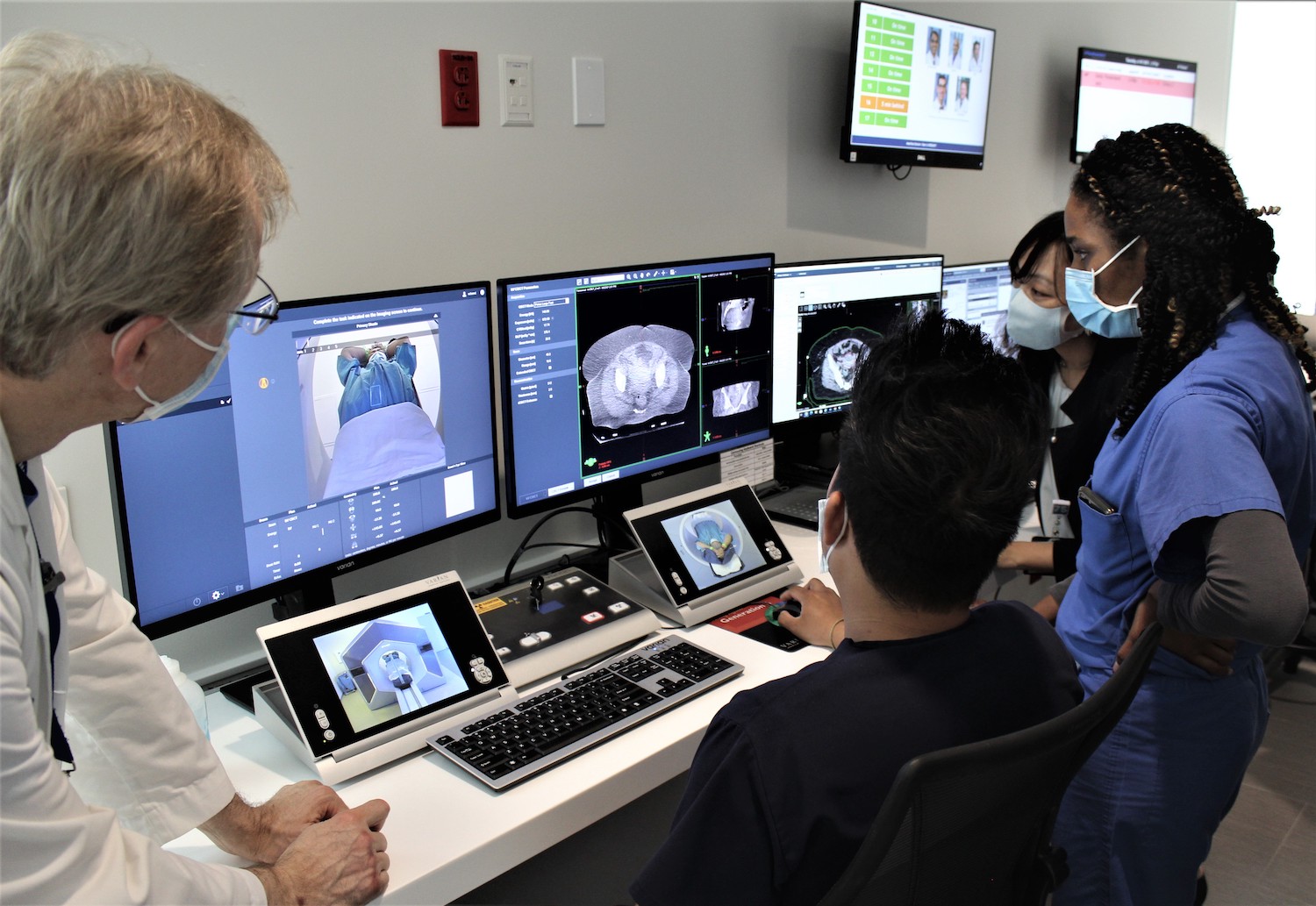 UT Southwestern has again been selected as the Best Hospital in Dallas-Fort Worth by U.S. News & World Report—our fifth consecutive year to earn that distinction. And 10 of our specialties and 14 procedures or conditions are ranked or highly rated.
6 Nobel Prize winners since 1985
16 members of the National Academy of Medicine (formerly the Institute of Medicine)
13 investigators with the Howard Hughes Medical Institute
> 400 million dollars a year in research funding
> 5,500 projects funded by support from federal agencies, foundations, individuals, and corporations