Radiation Oncology Medical Residency
Welcome
The Department of Radiation Oncology at UT Southwestern Medical Center is a unique setting for residents to gain expertise in radiation oncology and related disciplines at a leading NCI-designated comprehensive cancer center. Throughout the Radiation Oncology Residency program, our residents work with leading experts where they have access to some of the most advanced technology and research facilities in the world.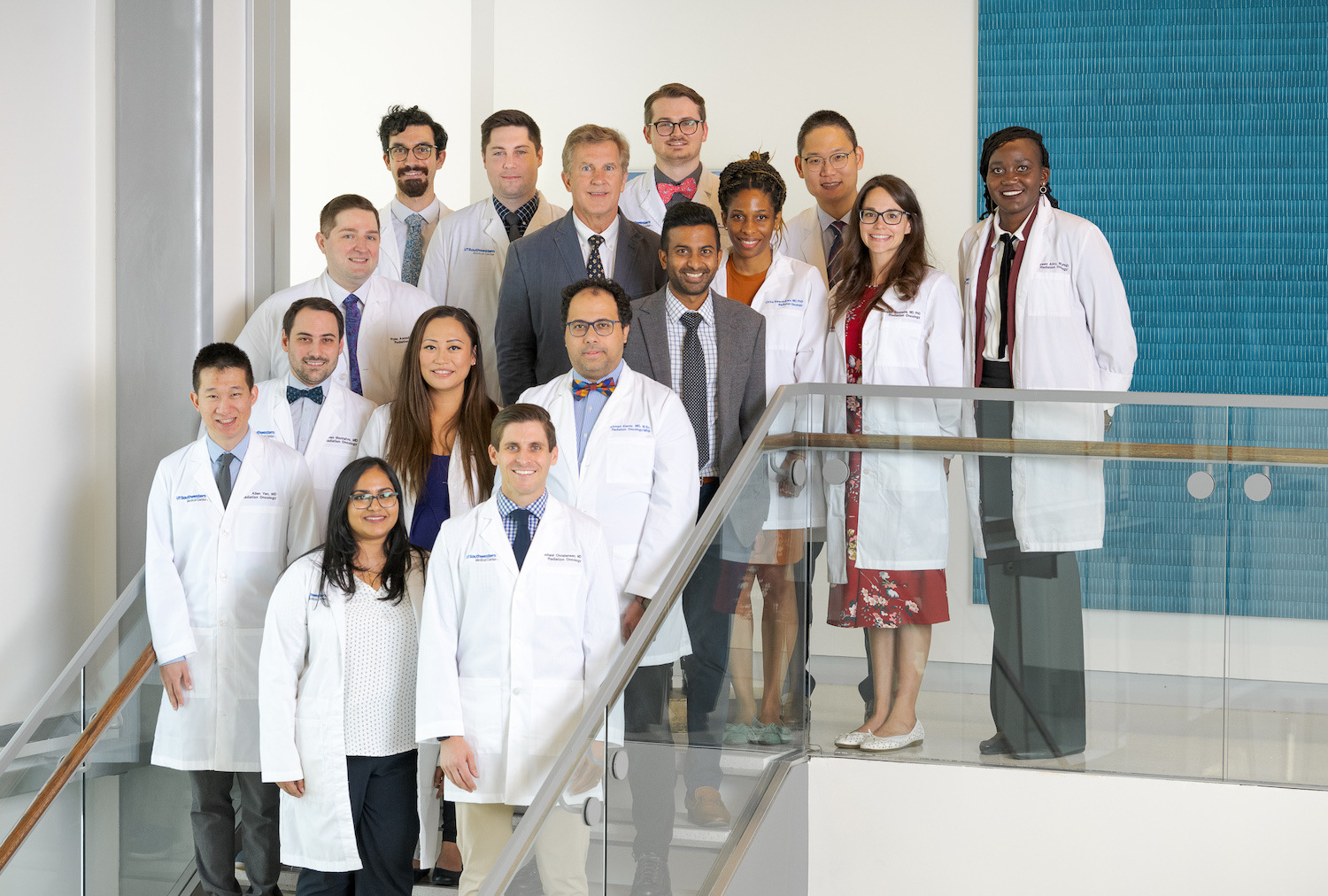 Our Department offers residents broad exposure to various disease sites with an array of technologies and we are nationally known for our work in hypofractionation and stereotactic body radiation. We have a GammaPod system, one of only two in the country, the Leksell Gamma Knife Icon, capable of both framed and frameless stereotactic radiosurgery; and CyberKnife systems. Residents also participate in brachytherapy procedures—including gynecologic, prostate, skin, sarcoma, and other sites—and intraoperative radiation therapy procedures, and have access to multiple technical training courses where they can get certified in the associated technologies (such as Gamma Knife, SBRT, SpaceOAR)—many of which are unique to UT Southwestern. Learn more about our technology.
Our expansion, which opened in May 2021, has a collection of the most sophisticated treatment machines capable of treating all types of cancer.
Our goal is to provide the best and most comprehensive clinical training in a department that recognizes the critical need for research—both basic and clinical—to advance our field and oncology in general. Our team is committed to learning and superior patient care, and we consistently attract top-achieving applicants who share those same principles. We thank you for your interest and hope you'll consider our program!