Faculty cover an active consult service at Children's Health℠ Children's Medical Center, Parkland Memorial Hospital, and UT Southwestern University Hospitals, as well as outpatient clinic services in Asthma, Allergy, and Immunology at Children's Medical Center Dallas, Parkland, and UT Southwestern (at Professional Office Building 2).
Clinical Immunology Program
The Clinical Immunology Program was awarded recognition by the Jeffrey Modell Foundation as a Center for Excellence for diagnosis and treatment of primary immunodeficiency diseases. Directed by Chris Wysocki, M.D., Ph.D., the Clinical Immunology Program serves a large geographical referral area encompassing North Texas, eastern New Mexico, Oklahoma, western Louisiana, and southern Arkansas. This comprehensive program provides both diagnostic and state-of-the-art treatment opportunities for patients with primary immunodeficiency diseases. The clinical program also partners with members of the basic immunology department at UT Southwestern in research and eductaional efforts.
Furthermore, Dr. Wysocki staffs adult immunodeficiency clinics at UT Southwestern and Parkland Hospital. This allows state of the art treatment of adult patients with immunodeficiency disorders, and importantly, allows effective transitioning of adolescent and young adult patients from the pediatric immunodeficiency clinics to the adult clinics while maintaining continuity of care.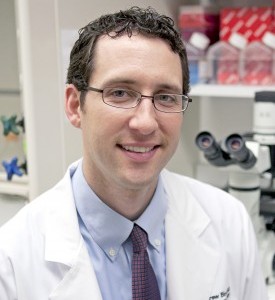 Food Allergy Center
Under the direction of Drew Bird, M.D., Dedman Family Scholar in Clinical Care, the Food Allergy Center treats a broad range of allergic diseases in both inpatient and outpatient settings and will be conducting research that is instrumental in developing treatments and therapies. This Center opened in 2010 and is the only academic-affiliated pediatric food allergy center in North Texas. Since 2015 the Food Allergy Center has been recognized as a FARE Clinical Network Center of Excellence and in 2020 received designation as a Clinical Network Discovery Center of Distinction.
The Food Allergy Center is also home to the Dallas Eosinophilic Esophagitis Program (DEEP) at Children's Health. Dr. Christopher Parrish is Co-Director of this multidisciplinary program, which utilizes a team approach to the management of eosinophilic esophagitis involving a pediatric allergist, pediatric gastroenterologists, a dietitian and a child psychologist with expertise in feeding problems.
Asthma and Allergy Clinic
In addition to other allergic diseases, Drs. Jeffrey Chambliss, Rory Nicolaides, and Tim Chow evaluate and care for children with persistent allergic asthma along with a volunteer faculty member, Dr. William Neaville. The targeted therapies for these patients may include biologic therapies and/or allergy shots offered through the immunotherapy clinic. The immunotherapy clinic also treats patients with allergic rhinitis and utilizes biologic therapy in the care of patients with chronic urticaria. Dr. Chow has a particular interest in pediatric drug allergy.
Learn more about our excellent allergy, asthma and immunology patient care.