Although recognized for its scientific achievements, the Division of Pediatric Allergy and Immunology is committed to excellence in clinical care and teaching. Toward this end, the Allergy and Immunology Training Program, directed by David Khan, M.D., has grown in both size and stature with four funded fellowship positions since it enrolled its first fellow in 1982.
Balanced Clinical Experiences
Successful training in Allergy and Immunology should consist of balanced exposure to training experiences involving adults and children, no matter what the training background or the long-term plans of any particular fellow in training. Drs. Rebecca Gruchalla, David Khan, and Chris Wysocki oversee the adult teaching clinics at Parkland Memorial Hospital and the Professional Outpatient Building at UT Southwestern, while Drs. Drew Bird, Christopher Parrish, Jeffrey Chambliss, Chris Wysocki, and Rory Nicolaides and Tim Chow oversee the teaching clinics at Children's Health.
Further staffing of both adult and pediatric clinics is provided by 15 volunteer clinical faculty. Approximately 40 percent of allergy fellows have come from pediatric house staff programs, and approximately half of the outpatient clinics required of allergy and immunology fellows primarily involve children. Review the schedule of training activities.
Diversified Training Experiences
The UT Southwestern program offers a diversity of clinical experiences in Allergy and Immunology. It has a strong primary immunodeficiency program and is one of the Diagnostic and Research Centers for the Jeffrey Modell Centers Network. In addition, a Food Allergy Center has been established for clinical and research purposes at Children's Health℠. Since 2015 the Food Allergy Center has been recognized as a FARE Clinical Network Center of Excellence and in 2020 received designation as a Clinical Network Discovery Center of Distinction.
The Food Allergy Center is also home to the Dallas Eosinophilic Esophagitis Program (DEEP) at Children's Health. Dr. Christopher Parrish is Co-Director of this multidisciplinary program, which utilizes a team approach to the management of eosinophilic esophagitis involving a pediatric allergist, pediatric gastroenterologists, a dietitian and a child psychologist with expertise in feeding problems.
The Adult Allergy Division operates the Parkland Asthma Clinic, which oversees the care of adult patients with moderate to severe asthma. The Parkland Allergy Clinic and the Professional Office Building clinic at UT Southwestern are tertiary/quaternary referral centers for patients with chronic urticaria, drug allergies, hereditary angioedema, common variable immunodeficiency, mastocytosis, and anaphylaxis.
Fellows also have exposure to other common conditions including rhinitis, asthma, sinusitis, and atopic dermatitis in both the pediatric and adult clinics.
Research
All fellows are required to participate in at least one research project. Current and past projects have been extremely diverse – most are clinically oriented and some are basic science oriented – a reflection of the differing interests of the past and current fellows. Because training positions are fully funded by Parkland Memorial Hospital and Children's Medical Center, and not by federal training grants, our fellows are encouraged to consider research opportunities in a diversity of fields.
National Allergy and Immunology Meetings
Fellows are encouraged to present the results of their research studies at national meetings. The majority of fellows are able to publish at least one manuscript based on their fellowship training. Fellows in training are encouraged to travel to one national meeting during each of the two training years and are provided financial support for this purpose.
Success of Training Program Graduates
Within the past decade, 100 percent of the graduates of UT Southwestern's Allergy and Immunology training program have passed the American Board of Allergy and Immunology certifying examination. Most graduates are currently in private or group practice settings, however, a few have become full-time medical school faculty members.
Contact Us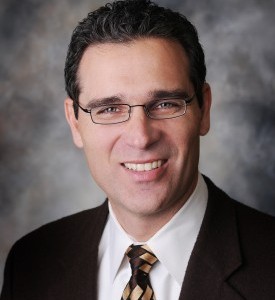 Professor
Director, Allergy and Immunology Fellowship Program

Thi Cao
Coordinator, Allergy and Immunology Fellowship Program
Phone: 214-648-5408