UT Southwestern Emergency Medicine Visiting Elective Program
The UT Southwestern Visiting Elective Program reflects our commitment to creating a workforce that will work to alleviate health disparities and ensure exceptional health care to an ever-evolving patient population.
Diversity, inclusion, and equity are core goals in UT Southwestern's Department of Emergency Medicine. The Department of Emergency Medicine offers the Emergency Medicine Visiting Elective Program. The program provides support for fourth-year medical students who are interested in serving an underserved patient population and completing their graduate medical education in emergency medicine at UT Southwestern Medical Center.
Application deadline: Monday, May 15, 2023
What Scholars Receive
$2000 to cover reimbursement of travel costs to and from Dallas, UT Southwestern rotation fees, and housing for the rotation
Unique networking opportunities
Eligibility
Eligible participants are full-time, current third-year/ rising fourth-year medical students (MS4 at the time of program participation/rotation) in good standing at accredited U.S. medical schools, who are interested in serving an underserved patient population. Each student must directly apply to the clinical rotation through the American Association of Medical Colleges' Visiting Student Learning Opportunities™ (VSLO™/VSAS) program prior to applying for the Visiting Elective Program.
Application Process
We will accept applicants for Block 1 rotations starting on July 3, 2023.
Program Highlights
Integral Members of the Team
VEP participants will be integral members of the team, proving emergency care for acutely injured or ill patients in the emergency departments (ED). Under the direct supervision of residents and faculty members, students will assess patients, formulate patient care plans, and implement patient care plans. In addition, they will observe, assist, and/or perform procedures as needed to care for their patients.
Weekly Education Sessions
VEP participants will participate in weekly student education sessions and weekly resident education sessions that incorporate multiple modalities and use modern principles of education to maximize learner benefit including small group, case-based, and longitudinal high-yield lectures.
Mentoring
VEP participants will have the opportunity to receive mentoring by multiple UTSW EM faculty, including mentoring sessions with the clerkship faculty, weekly mentoring sessions with the department's Associate Chair of Diversity and Inclusion, a mentoring session with the Program Director, and a mentoring session with the Associate Dean for Graduate Medical Education.
Clubs
VEP participants will have the opportunity to participate in departmental journal club, podcast club, finance club,

book club sponsored by the diversity and inclusion committee, and cinebook club sponsored by the diversity and inclusion committee

.
Student Profiles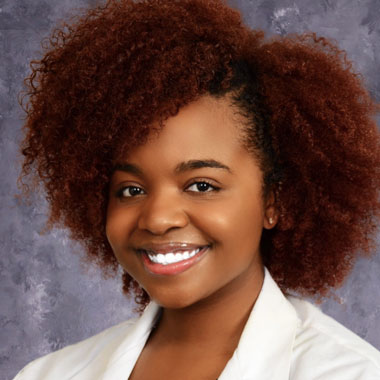 "My visiting rotation at UTSW was a remarkable experience, from the amazing people to the patient population, acuity and volume of the ED I was able to gain so much knowledge and confidence in my skill set. The incredible experience that Parkland is in combination with the chance to rotate at other sites as well such as William Clements Jr. Hospital provided an enriching and diverse learning environment. The relationships and the experiences I gained while here have had a lasting impression on me and I will carry this with me throughout my future career as an EM doc."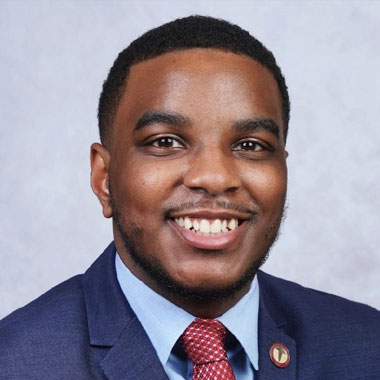 "My entire visiting away rotation at UT Southwestern was phenomenal and exceeded my expectations. One of the things that I enjoyed the most about the visiting rotation was being welcomed by every Resident and Attending I encountered on shift or in simulation. Most of them already knew who I was and that helped calm my nerves tremendously. In addition, the emphasis placed on teaching during each shift with the Resident and Attending was amazing! Following each shift, I learned something new about a complex disease and its management. Lastly, the camaraderie displayed among the Residents and Attendings was a joy to observe, and it allowed me to see myself thriving in this unique environment as well as being supported by faculty. Overall, my visiting rotation at UT Southwestern was a superb experience and I would do it 100 more times if possible!"
Related Links
Learn more about Diversity and Inclusion at UTSW:
---
Questions about the Visiting Elective Program?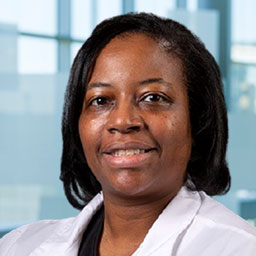 Professor
Associate Chair of Diversity and Inclusion
Department of Emergency Medicine
Phone: 214-648-8555