The Decade Ahead
Important advances over the next decade will help Simmons Comprehensive Cancer Center realize the power and the promise of precision medicine for North Texas cancer patients. These key areas of progress include:
Delivery of radiation therapy. A full spectrum of radiation treatment technology is now consolidated under one roof in a brand new, three-story radiation oncology facility. And UT Southwestern researchers are leading a state-funded effort, in conjunction with National Cancer Institute, to plan research projects for the nation's first hospital-based Heavy Ion Radiation Therapy and Research Center.
Clinical trials leadership. In its role as a National Clinical Trials Network Lead Academic Participating Site (LAPS), the Cancer Center is using cutting-edge genetic techniques to screen large numbers of cancer patients in clinical trials to identify those whose tumors have distinct molecular vulnerabilities targeted by specific therapies being investigated. This far-reaching strategy accords with a changing paradigm of cancer, in which emphasis is shifting from disease site to molecular traits of individual tumors.
Cross-disciplinary collaboration. Research at Simmons is moving out of departmental silos, enlisting a range of relevant disciplines to spark novel and clinically meaningful discoveries rooted in medicine's evolving understanding of cancer biology.
Drug development. Expert biologists and medicinal chemists are engaged in a robust program to identify and improve lead compounds for new targeted treatments and hand them off for commercial development. Already, identification and characterization of the target HIF-2α and development of the phosphatidylserine-targeting monoclonal antibody bavituximab have led to clinical trials of promising treatments, in collaboration with biotechnology industry partners.
Bioinformatics. Data management and integration capabilities are set to mushroom with establishment of the Lyda Hill Department of Bioinformatics, along with an award of nearly $5.6 million from the Cancer Prevention and Research Institute of Texas (CPRIT), as faculty recruitment, computing infrastructure, and multidisciplinary research are enhanced. Gaudenz Danuser, Ph.D., principal investigator for the CPRIT grant and a CPRIT Established Investigator Scholar, heads the department. Meanwhile, Yang Xie, Ph.D., Director of the Cancer Center's Bioinformatics Shared Resource, is building bioinformatics and data integration expertise to facilitate cutting-edge cancer research.
UT Southwestern Genomic Panel. University pathologists are developing this next-generation sequencing tool capable of identifying dozens of disease-specific biomarkers that are relevant to cancer patients' care or are of interest otherwise to cancer researchers.
The Cancer Center will also impact cancer incidence, detection, and survival in other ways over the next 10 years through:
Liver and kidney cancer initiatives. The renal and liver cancer programs are building on fundamental discoveries to pursue even more breakthrough science in the tradition of the highly successful lung cancer program, whose flagship Specialized Program of Research Excellence (SPORE) grant has fueled progress for nearly two decades. In 2016, the Simmons Cancer Center's Kidney Cancer Program was awarded its own highly competitive SPORE grant from the National Cancer Institute. Rates of both kidney and liver cancer are high in the region the Cancer Center serves, with incidence of hepatocellular carcinoma growing the fastest among all cancers in Texas.
Clinical capacity. Patient volume will continue to grow on the shoulders of Simmons' expanding multidisciplinary care teams, as pacesetting facilities including Clements University and Parkland hospitals herald a new era of care.
Clinical trials growth. North Texas patients have greater access to novel therapies than ever before, through extension of the clinical trials program to Moncrief Cancer Institute in Fort Worth and with the Cancer Center's Phase I Clinical Trials Unit and LAPS designation.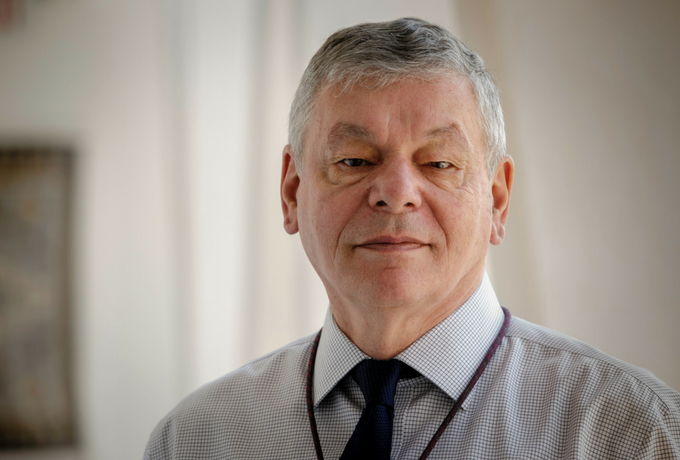 Recruitment. As of September 2017, support through the CPRIT Scholars program had attracted seven Established and two Missing Link investigators, three Rising Star scientists, and 29 First-Time, Tenure-Track faculty members. Combined with the new Frenkel Program for Endowed Scholars in Clinical Oncology and other recruitment efforts, the Cancer Center's research and patient-care capabilities are being strategically broadened now and far into the future.
Early detection. Moncrief Cancer Institute is now providing screening for breast, colon, and cervical cancers in Tarrant and 35 underserved outlying counties, and is expanding its screening services to include lung cancer and hepatitis C, a precursor to liver cancer. Meanwhile, efforts at Parkland will continue to maximize delivery of prevention and early-detection services, such as HPV vaccination and liver cancer surveillance, to diverse and underserved populations of patients.