The mission of Parking Services is to provide convenient, safe parking at a reasonable price to all eligible drivers. 
Register to park on campus in fiscal year 2023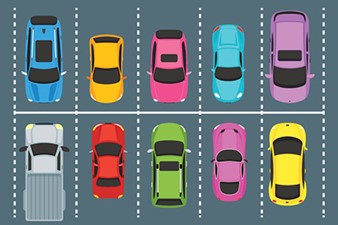 There is no free parking.
Faculty, staff, students, and affiliates who park a vehicle on UT Southwestern property, whether the property is owned by UTSW or not, are required to pay parking fees. Fees are assessed at the beginning of each fiscal year.
In order to meet the rising costs to maintain our parking facilities, a modest 2% increase will be implemented on most permits. To offset the increase in parking permit fees for staff that make less than $50,000 annually, the previous 10% discount has been increased to 12%. This discount is automatically applied to your parking account.
Where can I park?
View Parking Locations View Campus Map & Directions
About the Parking Portal
The Parking Portal provides easy, online access to complete the following tasks:
Pay a Ticket
Appeal a Ticket
Order Permits
Expire Permits
Make a Temporary Change to Your Permit
Modify Your Account Vehicles
Start a Carpool
Join a Carpool
Manage Your Account
More Detailed Parking Information
Always lock your vehicle and hide valuables from view.
Disclaimer: UT Southwestern assumes no liability for any vehicle, nor does it assume any duty to protect any vehicle or its contents while the vehicle is operated or parked on Medical Center property, owned or leased.
Related Links
---
Leadership
Contact Us
parkingservices@utsouthwestern.edu | 214-648-9600
Mail Code 9026
Clements University Hospital Location
UH02.746 (View Campus Map)
CUH Orange Tower, Second Floor, Room 02.746
Hours: Monday – Friday, 7 a.m. – 4 p.m.
South Campus Location
Visitor Information Center (A) (View Campus Map)
Hours: Monday – Friday, 7:30 a.m. – 5 p.m.
Offer Parking Services Feedback