We are very glad you are considering UT Southwestern's Master of Physician Assistant Studies Program, one of the top-ranked PA programs in the nation. Here you will find excellent academic and clinical training in a challenging, collegial atmosphere, and we invite you to apply.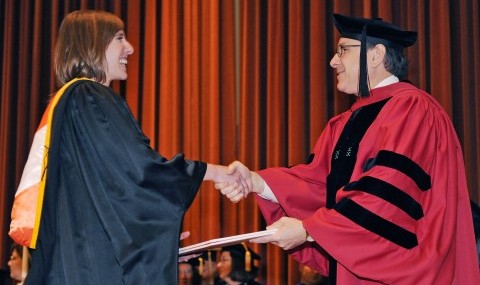 Beginning the Application Process
The first step in applying is to complete the CASPA online application by September 1. CASPA is a web-based application system sponsored by the Physician Assistant Education Association that enables you to apply for multiple PA programs with a single application. We encourage you to apply for several programs to increase your chances of being admitted.
UT Southwestern Physician Assistant program has a two interview maximum for applicants. Prospective applicants who have interviewed for our program for two cycles and have not been offered acceptance, will not be reviewed for a third application cycle.
The cost to apply varies; $179 for the first program and $52 for each additional program. You'll find complete details at the CASPA website.
At the time of application, the following items must be sent to the UTSW Office of Enrollment Services:
Your official GRE scores must be received by September 1. (Scores are acceptable within five years of taking the exam.) Our GRE school code is 6686.
TOEFL scores if you're an international student.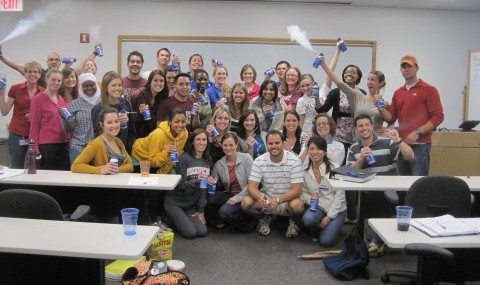 Important Dates
The application deadline is midnight EST on September 1, but we encourage you to apply early if all of your materials are ready. We're not able to review applications that arrive late or are incomplete, so be sure to apply on time.
September 1

Application deadline midnight EST
GRE scores due to UTSW
All prerequisite courses must be completed by the date the application is submitted
Interviews
After reviewing applications, the Admissions Committee invites approximately 180 prospective students to visit campus between September and January for in-person interviews.
The evening before features a "meet and greet" event with faculty, staff, students, and alumni. The next day, you'll participate in 10 seven-minute mini-interviews on a range of topics. You'll also meet with current students, take a campus tour, have lunch, and attend a financial aid presentation.
Decisions
After the interviews, our Admissions Committee conducts a final review and will notify candidates of their decision.
Non-Texas Resident Admissions: According to the 2014 Texas General Appropriations Act, Section 13, Limitation of Non-resident Enrollment in Certain State-supported Professional Schools, none of the funds appropriated by this Act may be expended for the operation of any state-supported medical, dental, or law school which admits non-residents of the State of Texas in a number greater than 10 percent of the class of which such non-residents are a part. As a result, non-Texas resident enrollment within the PA Program will consist of no greater than 10 percent.
As You Apply
Each year, we receive a large number of completed applications for a limited number of class positions.
The Admissions Committee takes a broad range of factors into consideration as we select candidates, including:
Quality and quantity of academic preparation; the typical candidate has earned a bachelor's degree with more than 50 hours of science courses, with a science and overall required grade-point average of at least 3.0 on a 4-point scale
Hands-on patient care experience
Evidence of service and leadership, including awards and honors
Superior interpersonal skills
Enthusiastic letters of reference
A mature, insightful essay
Because we value diversity in each class, be sure to tell us if you:
Speak more than one language.
Come from a rural or medically underserved area.
Are the first person in your family to attend college.
Come from a disadvantaged background.
Have rare talents or accomplishments.
Here are the key attributes we seek in our students:
Accountability
Altruism
Aptitude
Attitude
Commitment
Compassion
Flexibility
Honesty
Humility
Maturity
Professionalism
Reliability
Respectfulness
Responsibility
Sensitivity
Tactfulness
Tolerance
Work Ethic
Self Awareness
Equal Opportunity
We welcome applications regardless of race, color, national origin, religion, sex, age, veteran status, or disability. Our commitment to equal opportunity includes nondiscrimination on the basis of sexual orientation.