Outreach Efforts
Like UT Southwestern Medical School and the Graduate School of Biomedical Sciences, the UT Southwestern School of Health Professions is committed to connecting with and caring for its community. Throughout the academic year, our programs and departments engage in discipline-specific outreach efforts that strengthen their curriculums and provide vital services.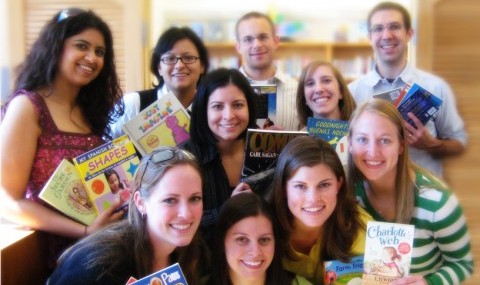 Outreach activities in the School of Health Professions allow students to use what they have learned in the classroom to participate in their community. Activities typically align with education program objectives, for example:
Students in the Master of Physician Assistant Studies Program help staff a free weekly clinic at the Trinity Ministry for the Poor.
Students in the Doctor of Physical Therapy Program serve as primary caregivers for children with mobility problems at Camp John Marc.
As a School, we participate actively in the STARS Program, which exposes secondary school students and teachers to best practices in basic and clinical sciences.
Students from all programs assist with United to Serve, a spring health fair event held each year to educate underserved adolescents and their families about good health practices.
Through their participation in the Health Professions Recruitment and Exposure Program – HPREP – our students have the opportunity to educate and mentor high school students with interest in a health professions career.
The Student Affairs Committee ensures that our student body makes a conscientious effort to meet a community need at least once a year by holding food or clothing drives for a targeted population.