Mission, Values, and History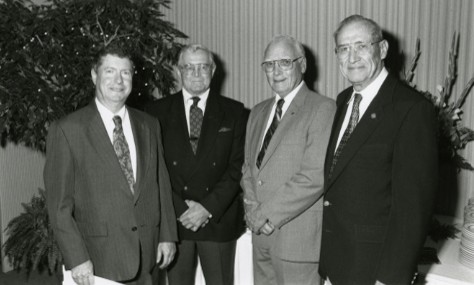 Mission
Promoting health and a healthy society that enables achievement of full human potential
We:
EDUCATE
Physicians, scientists, and caregivers optimally prepared to serve the needs of patients and society
DISCOVER
Research that solves for unmet needs by finding better treatments, cures, and prevention with a commitment to ensuring real world application
HEAL
Best care possible today, with continuous improvement and innovation for better care tomorrow
Values
Excellence: We strive for the highest standards of clinical excellence, educational distinction, research integrity, and administrative quality in all we do. We are rigorous in our commitment to ongoing improvement.
Innovation: We endeavor to develop new knowledge about diseases and treatment, enhance the lives of patients through better care and treatments, creatively approach challenges, and inspire the next generation of physicians, scientists, and health professionals.
Teamwork: We work collaboratively and with a shared purpose, drawing on our diverse backgrounds, talents and ideas, and bringing an unwavering integrity to everything we do.
Compassion: We foster an environment in which patients, visitors, and colleagues are treated with respect, dignity, and kindness in every encounter, every day.
History of the School of Health Professions
The UT Southwestern School of Health Professions has helped students hone their skills for successful health care careers for more than four decades. Here a few highlights from our history:
1968: Authorized by the Board of Regents of the University of Texas System in 1968, the School of Allied Health Professions began functioning in the fall of 1969, with offices in a former student nurses' housing facility at Methodist Hospital of Dallas and classroom space at Parkland Memorial Hospital, Methodist, and other partner hospitals.

Richard D. Burk, Ph.D., appointed as the first Dean, envisioned the school "as a nucleus of a cooperative area-wide approach to providing more specialists who can perform functions often not adequately provided and relieve physicians of many routine tasks."

1970: The School began its first full academic year in September with 57 students in programs for medical technology, physical therapy, rehabilitation science, nutrition dietetics, instructional media technology, and medical records administration.
1971: John W. Schermerhorn, Ph.D., became Dean of the school in the fall and served in that role through 1991. He joined the staff from Northeastern University's Division of Health Sciences, where he was Dean.
1972: The Medical School complex was renamed The University of Texas Health Science Center at Dallas. Its three chief components were Southwestern Medical School, the Graduate School of Biomedical Sciences, and the School of Allied Health Professions.
1973: The School of Allied Health Sciences moved to new quarters at 6003 Maple Avenue. The location provided new instructional facilities and convenient access to the clinical, research, and student life opportunities on the Medical Center campus.
1974: The curriculum expanded to nine programs, including medical technology, physical therapy, rehabilitation science, health care administration, instructional media technology, dietetics, physician assistant studies, allied health education, and rehabilitation counseling.
1983: The school moved to its current facilities at 5323 and 6011 Harry Hines Blvd.
1991: Gordon Green, M.D., M.P.H., FAAP, served as Dean from January 1991 through the summer of 2006. He had served as director of the Dallas County Health Department since 1983. During his tenure as Dean, Dr. Green oversaw upgrading the physical therapy and physician assistant studies programs from bachelor's to master's degrees. He was instrumental in bringing UT Houston's public health offerings to the UT Southwestern campus, helped establish an interdisciplinary course, and created Allied Health Grand Rounds.
2006: Raul Caetano, M.D., M.P.H., Ph.D., became Dean of the School in August 2006. He also serves as Regional Dean of the UT School of Public Health's Dallas campus. One of Dr. Caetano's chief objectives was to "open new avenues of communication and collaboration" between the allied health programs and the rest of the campus.
2007: In May 2007, the School became the first UT System institution to offer a doctorate program in physical therapy.
2008: A bachelor's program in radiation therapy was added. In May, the school's clinical nutrition and prosthetics-orthotics offerings transitioned from bachelor's level to master's level.

In August, the school received a new name – the UT Southwestern School of Health Professions – that better encompasses its mission of educating health professionals.

2015: Jon Williamson, Ph.D., became Dean of the School of Health Professions in October 2015.